Posts Tagged #58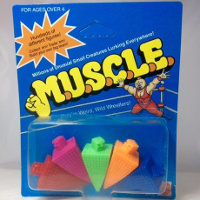 This week Professor Terry has chosen to showcase his 4-pack collection.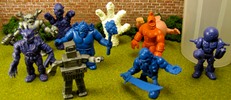 A spotlight on one of the most unique custom M.U.S.C.L.E. projects ever. The "Custom M.U.S.C.L.E Yama-Bito Keshi" 10-pack was created by Halfbad Toyz.

This is the official archive for The University of M.U.S.C.L.E. as it attempts to document a full 233 counterfeit M.U.S.C.L.E. figure collection through the submission of collectors' pictures. The collection is part of Art 100.