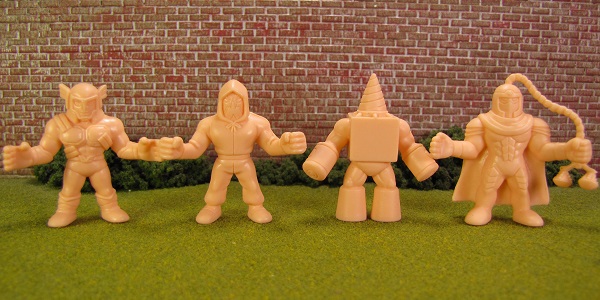 The Kinkeshi Premium figures have been released as complete boxed sets (Volumes 1, 2, 3, 4, 5, 6, and 7). Bandai added to the Kinnikuman Kinkeshi Premium figures by releasing a series of figures in vending machines (Gashapon). The capsule has a checklist and single sculpt. The main Gashapon series has six sculpts in three colors: (1) Flesh; (2) Blue; and (3) Red. Some sets have painted chase-figures. Some of the sculpts are two-piece, which was a trait of some original Kinnikuman figures. The third series, fourth series, sixth series, seventh series, ninth series, and 10th series has already been reviewed.
There are also special "best of" sets. These figures follow the same format, but the colors are Flesh, Green, and Clear. The first and second sets of this special "best of" figures have already been reviewed.
Bandai released yet another special set, "Kinnikuman Wazakeshi Premium." This new set features two-piece combinations of characters. The sets contain five two-piece sets. They only color that is available is the original keshi/M.U.S.C.L.E.-flesh color. The first and second volumes have already been reviewed. The most recent special edition from Bandai does not seem to have an overarching title or brand. The most recent set is simply called, "Clan Forces Gathered."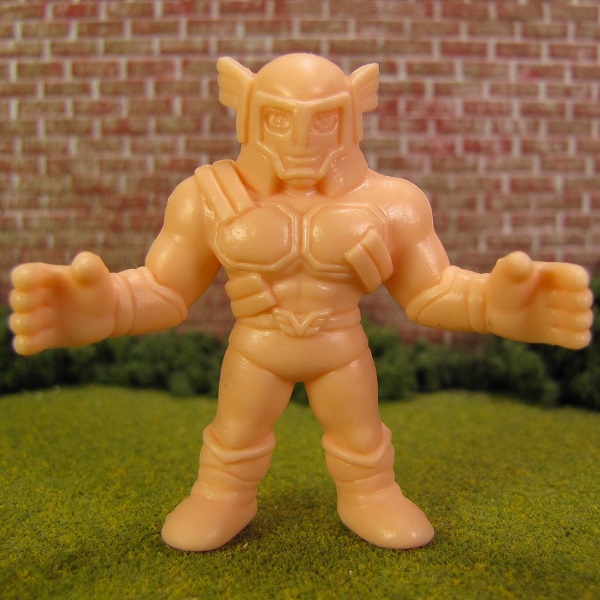 What makes a M.U.S.C.L.E. figure a M.U.S.C.L.E. figure? Super7 might argue it is a label. Other people might say it is a small, unarticulated, monochromatic minifigure.
I don't think it is a label. There is a very specific style – you know it when you see it. When I saw this figure I knew it was a M.U.S.C.L.E. figure. There is the neutral pose. There is a recognizable quality to it, but it is not a direct copy of anything. And it feels like a toy; ready for playtime.
Volume nine of the Kinkeshi Premium is filled with Kinnikuman figures. A collector could be frustrated by this overabundance of Kinnikuman figures, but I don't mind. The reason is figures like this one and the ones below. They are fun and unique without having to be utterly outlandish. Again, that makes a figure feel like a M.U.S.C.L.E. figure to me.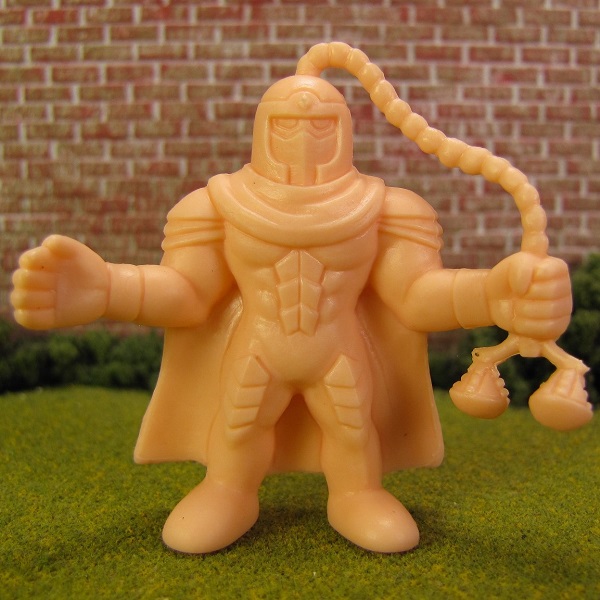 Like the previous figure, this figure absolutely feels like a M.U.S.C.L.E. figure. In fact, this is one of my favorite new figures.
The evocative balance scale instantly kickstarts my imagination and effortlessly creates a backstory and personality for the figure.
I am praying that we see more versions of this figure. I'd love to see him in action – especially in a two-piece combination. This figure just begs for an action pose.
The next figure is not quite as dynamic. It doesn't fuel my imagination in nearly the same way. But it does fuel my curiosity.
The figure is obviously some type of drill-guy. Ok, cool – I get that. But what are the two bumps on the back of the figure?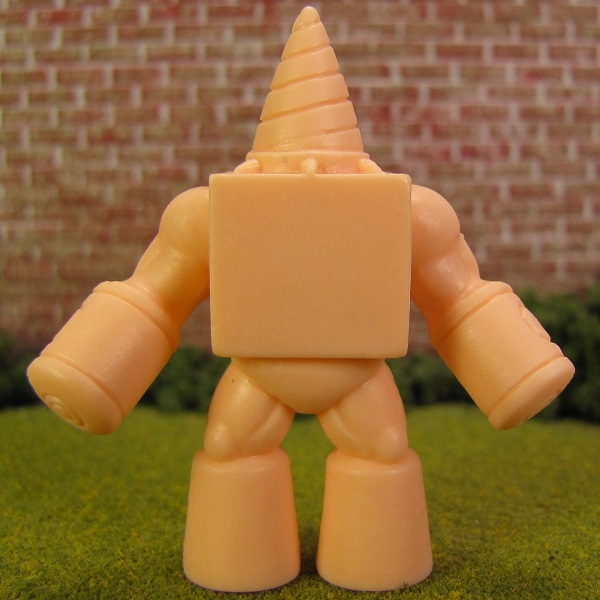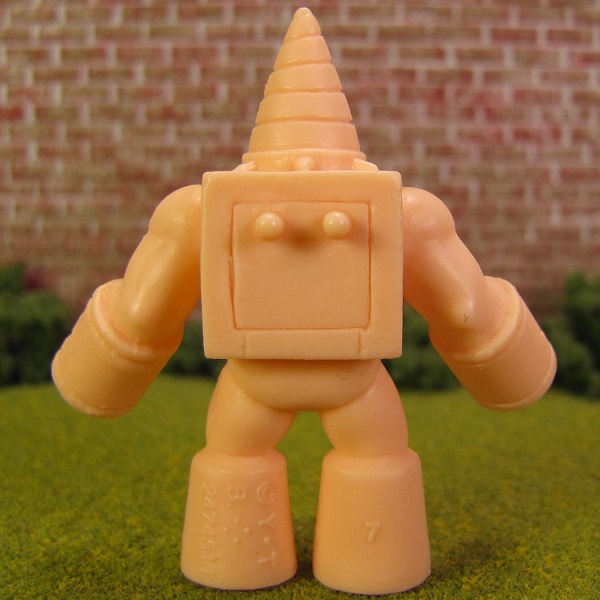 The back of figures either feature very specific design choices or go largely ignored – which is this one? What are those nubs? And why are they there?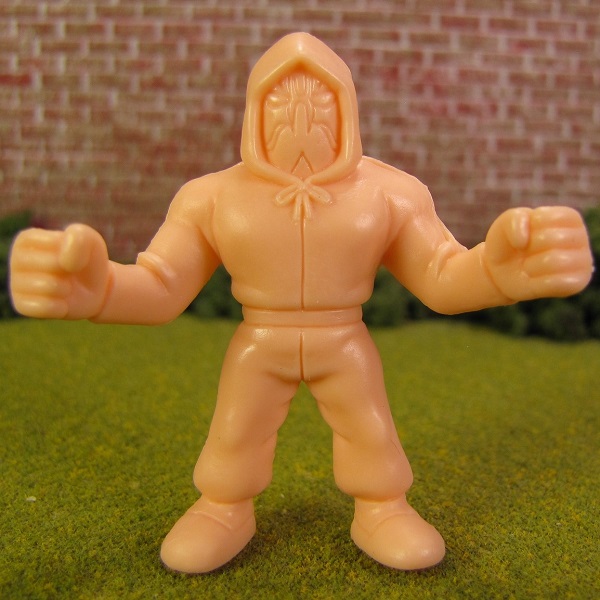 Finally we have our hoody wearing M.U.S.C.L.E. figure.
I feel like collectors are going to love or hate this figure; all or nothing. I happen to love it. To me, it feels like Little Mac and Kinnikuman had a baby. I wouldn't have expected that to be a good thing, but it is a great thing!
This figure is another great example of that difficult to pinpoint M.U.S.C.L.E.-feel. I think it also highlights that sometimes simplicity works just as well as complexity for M.U.S.C.L.E. figures (and I think that is true of many minifigures too).
I hope these figures are released for years and years. I will dutifully make my purchases with each release. But I have to admit I have increasing nervousness. This is the ninth boxed set, it features six Kinnikuman figures. Should I take that as a good sign or bad sign from Bandai?