Kinkeshi Premium
figures have been released as complete boxed sets (Volumes
1
,
2
,
3
,
4
,
5
,
6
,
7
, and
9
). Bandai added to the Kinnikuman Kinkeshi Premium figures by releasing a series of figures in vending machines (
Gashapon
). The capsule has a checklist and single sculpt. The main Gashapon series has six sculpts in three colors: (1) Flesh; (2) Blue; and (3) Red. Some sets have painted chase-figures. Some of the sculpts are two-piece, which was a trait of some original Kinnikuman figures. The
third series
,
fourth series
,
sixth series
,
seventh series
,
eighth series
,
ninth series
, and
10th series
has already been reviewed.
There are also special "best of" sets. These figures follow the same format, but the colors are Flesh, Green, and Clear. The first and second sets of this special "best of" figures have already been reviewed.
Bandai released yet another special set, "Kinnikuman Wazakeshi Premium." This new set features two-piece combinations of characters. The sets contain five two-piece sets. They only color that is available is the original keshi/M.U.S.C.L.E.-flesh color. The first and second volumes have already been reviewed. The most recent special edition from Bandai does not seem to have an overarching title or brand. The most recent set is simply called, "Clan Forces Gathered."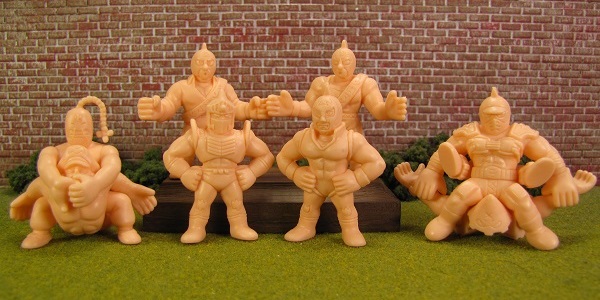 With so many waves of figures my biggest, and most consistent complaint has probably been the repetition of the Kinnikuman/Muscleman character. With that said, it seems like I should instantly hate the two figures below.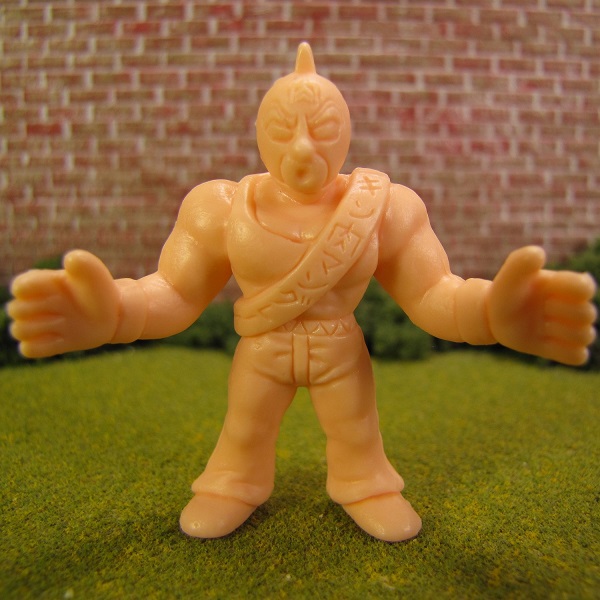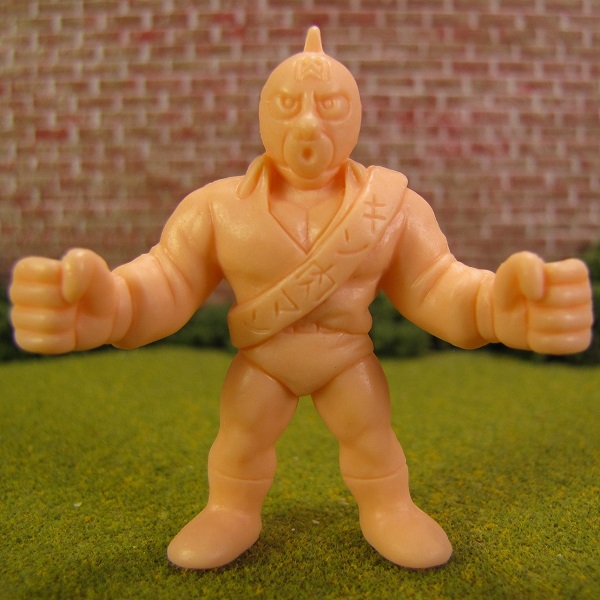 Turns out, it is exactly the opposite. I actually love these figures. And I apologize, because I don't quite know why I do.
My best guess is that these figures feel like a joke to me. It looks like Kinnikuman has been entered into a beauty contest. He feels silly to me. He feels like he has screwed up twice: (1) the first time he put on pants, but no shirt; and (2) he put on the shirt, but forgot the pants.
With 99.9999999% confidence, I know that is incorrect. I don't mind. My imagination being fueled by these figures is truly what makes them feel like M.U.S.C.L.E. figures to me. That oddly specific feeling is priceless. I will never read or watch the comics because I don't want to ever destroy that special gift.
Does this mean I want lots more Kinnikuman figures? No, not at all. But if they can fuel my imagination like these two, then I welcome them to my M.U.S.C.L.E. collection.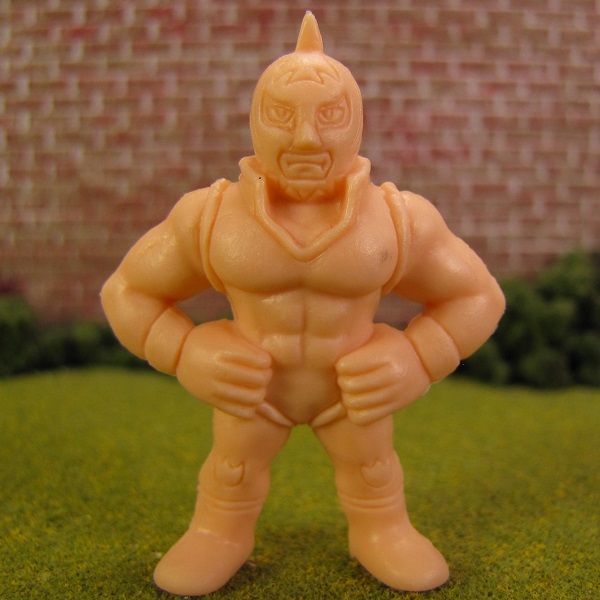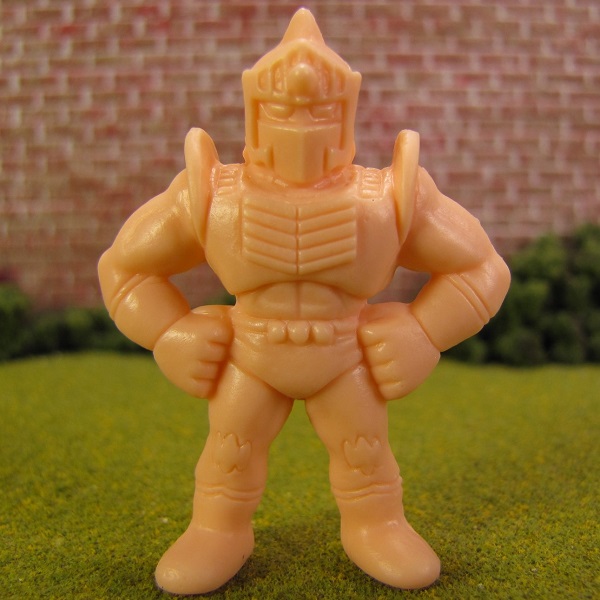 The Kinnikuman-like figure above, didn't fuel my imagination. He feels like filler to me. I appreciate the "non-neutral" pose, but I don't need or want this figure.
My feeling could turn out to be incorrect, but I don't remember as many Robin Mask figures. I know he has shown up in other sets, but I don't feel overwhelmed by him quite yet. That allows me to enjoy this new Robin Mask in a "non-neutral" pose. But he's on thin ice. I hope Bandai pumps the brakes on Robin Mask.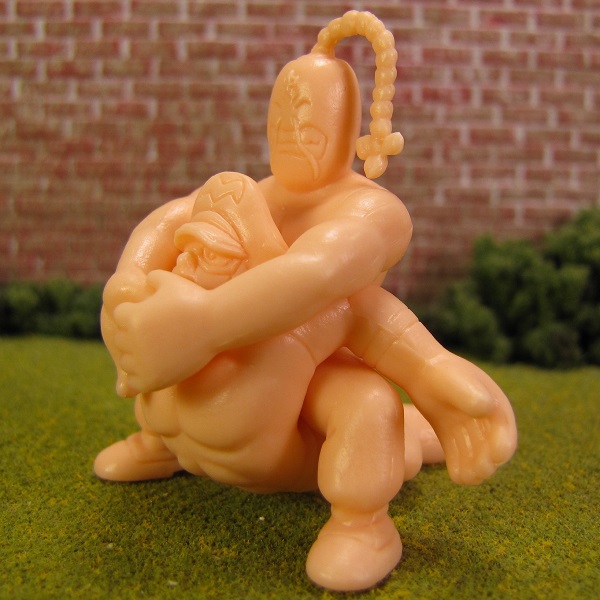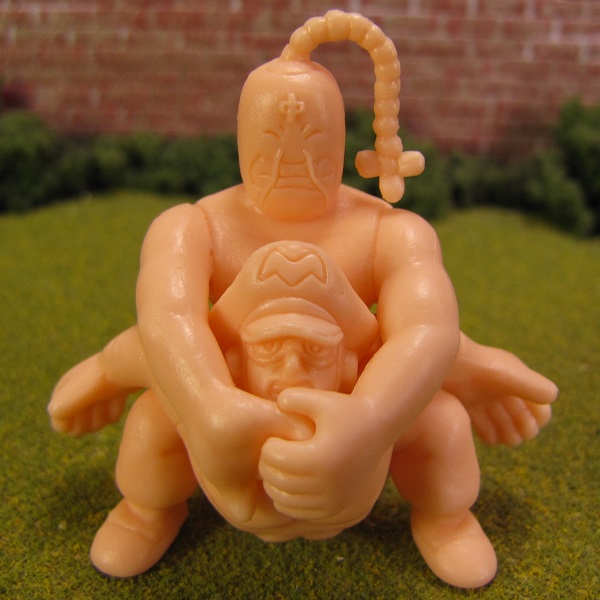 This is a Camel Clutch, right? Don't tell me if I am wrong, because I love this combo!
Most of the two-piece sets only look "right" from a certain angle. Some of them struggle to attractively display on a shelf. This set is the only set I can remember, off the top of my head, that looks great at almost any angle.
I also hate the Nazi figure; always have and always will. It makes me happy to see him having his ass beat. (Yes, I know it's a toy – it still makes me happy.)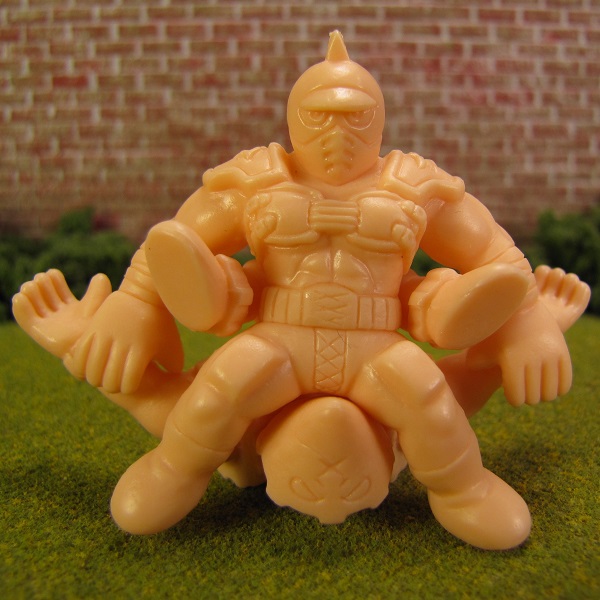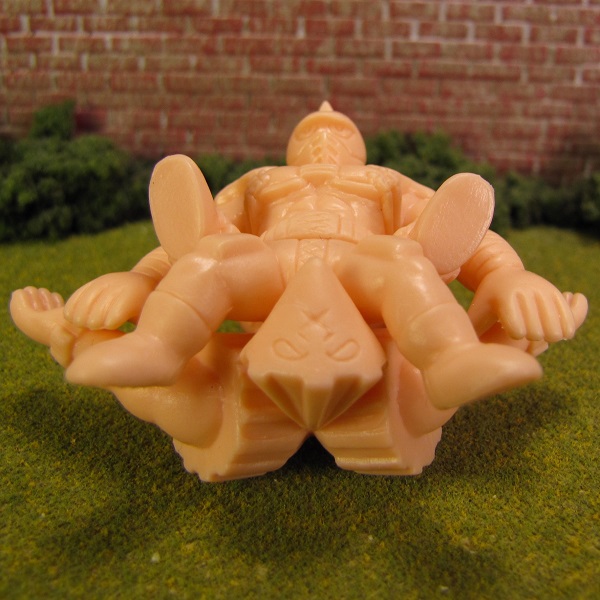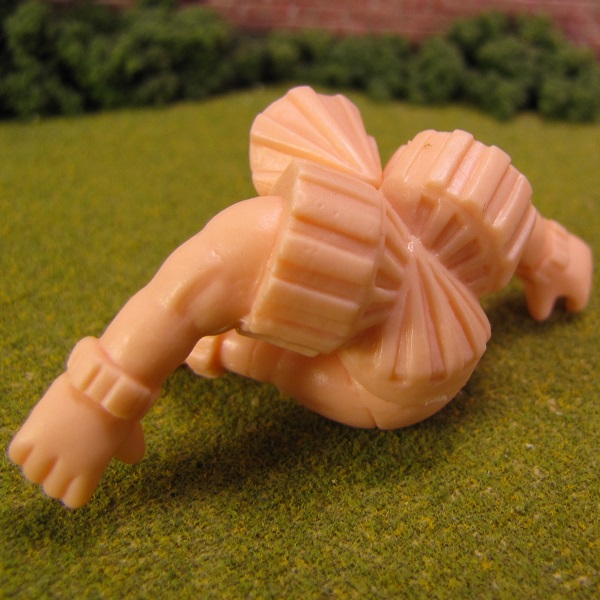 The final two-piece combination is my favorite from this series. The top left picture shows how the set is designed to be displayed.
I don't think it properly shows off the "Gear-Guy." I actually prefer it displayed incorrectly, like in the top right picture.
The "Gear Guy" first came to my attention with Wave #7. He's in a neutral pose in his first version, so I loved that choice. Seeing him being stretched apart was a shocking second version and it blew my mind.
I think it might be the best second version and best "stressed" version of a M.U.S.C.L.E. character I have ever seen. I like this figure so much that I would consider buying a second set. One set would allow me to display the two-piece combination. The second set would be used to display the "Gear-Guy" by himself.
The