This felt like a good M.U.S.C.L.E. year; like M.U.S.C.L.E. collecting finally found its groove. It only took about two decades.
The Year in Review has had several formats. I think it has changed because the hobby was still changing and growing. This year felt more solid. Sure, we've seen single figure auctions clogging eBay but that hardly feels special – or lasting. Feel free to throw that sentence back in my face when the 2019 Year in Review is posted.
January
The first post of 2018 was M.U.S.C.L.E. Figure #161. One of the last posts of 2018 was M.U.S.C.L.E. Figure #108. That is 53 figures in 2018. In about two years I'm going to need a new, dependable M.U.S.C.L.E. post.
Maybe this M.U.S.C.L.E. year felt better because I was happier. Of course, that happiness has a downside – optimism.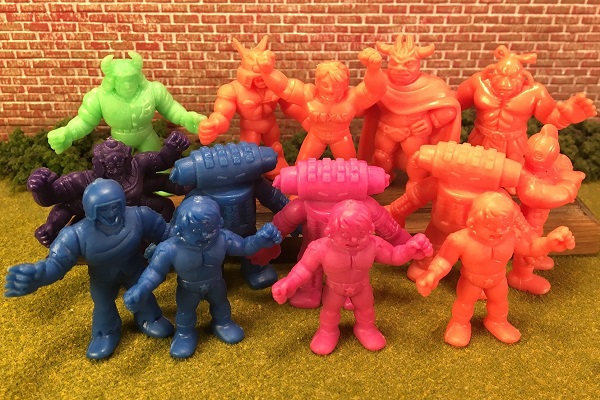 Thankfully my happiness and optimism did completely extinguish my irritability. It helped me title the "M.U.S.C.L.E. Fallacy" and counter one of the stupidest claims ever. The claim was that writings were to "deter you from buying the item's as they want them for themselves."
The Butcher's Day Parade review, like the M.U.S.C.L.E. Figure #161 post, further showcase that UofM has its own, very-slow pace. The figure was released in October of 2017 and I reviewed it in January of 2018.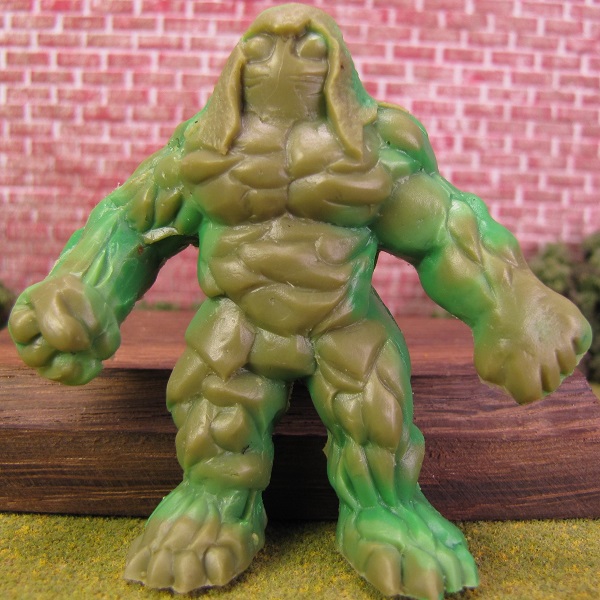 I've heard "speed kills." The UofM pace is keeping me alive.
I don't like the formatting of AW #237, but the best version of AW was finally discovered. Why did it take me so long to figure it out?
I know! It isn't because I'm stupid; it's because I was moving slow. That's the story. Just smile and nod.
The Epilogue for the Week 1/14 was pretty good. New M.U.S.C.L.E. news, a little story, plenty of eBay comments, and Damn the Torpedoes was really starting to hit its stride. That silly little feature made me smile each week.
MMMM #117 seems like a post I should love. Actually, I do like the post. Professor Terry took some great pictures. I specifically loved the #141 and Boba Fett picture.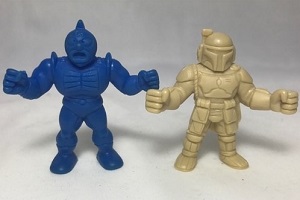 Sadly I don't love the Star Wars figures. My best explanation is that they look too much like Galactic Heroes. They don't feel unique enough. Maybe that is easier to feel with the never ending supply of Star Wars memorabilia.
AW #238 could be used as evidence I am insane. How much could I possibly have to say about six auctions?!?!
Odd Narook had me stomping my nerd feet, but I still love the figure. Mr. Louseface, another figure I loved, may have featured more ass-focus than any previous UofM post.
January wrapped up with a wink-and-nod to most hardcore M.U.S.C.L.E. collectors. AW #239 knowingly ignored the biggest M.U.S.C.L.E. auction that was listed on eBay.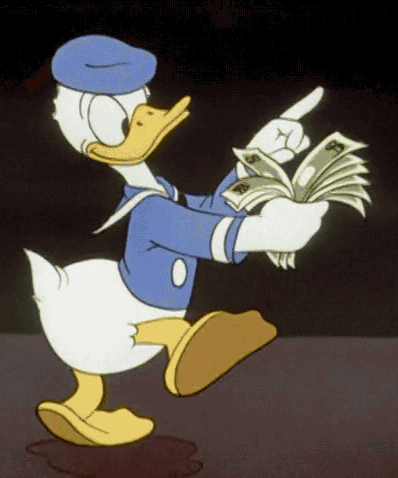 February
I may have skipped a few February posts, but getting right to AW #240 is much better. What more can I say several months later?
Maybe the best thing to say is, "Look at how it ended."
Did we ever learn the winners of those auctions? I can't remember.
I do remember the discovery of a new FLAF color. It will sound cliche, but I don't care. Talking with Planet Fun was more fun than the discovery. Ok, maybe not more fun – but definitely at least as much fun. They were so cool about their discovery and needing some help.
If you want a quick laugh, then see what showed up when my optimistic "Dark Blue #175" showed up.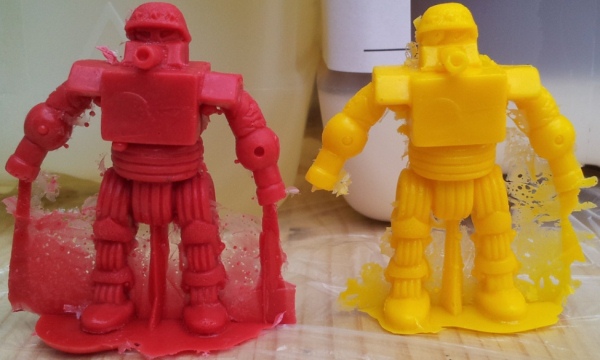 If you want to read about my failure, then read the SUS OMFG/Tommy Tanker post.
Did you guys look at your FLAF butts? I know I didn't. Not because I'm lazy or too busy. I'm moving at UofM speed. 🙂
It looks like AW #242 kind of answered the above bidder question.
I don't have much more to add to this Epilogue, but it still made me smile. "I just looked up platitudes," absolutely slayed me the second time around.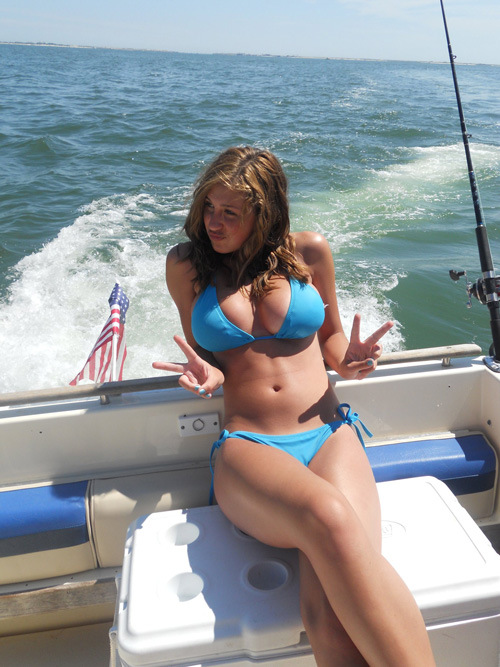 This SUS revealed the most clicked image. Lex Corp may have won, but second place is the still shocking to me. As I said before:
The Boobs has 137% more clicks than any other UofM image.

All the work I have ever done on this site is dwarfed by big boobs on a boat.
Wow.
All the work I do, for a post like the 3rd Wave of New M.U.S.C.L.E. Figures, is dwarfed by boobs. I'm actually ok with that. I get to play with the figures. That isn't the case with the boobs.
March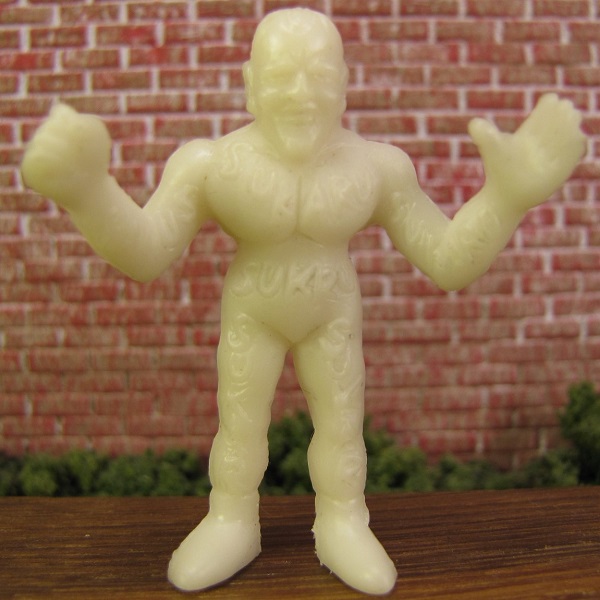 The #33 Figure Mystery certainly caused a reaction. It also coined the political term "UofM Polling Bump." Not really, but that would have been weird.
I'm still glad the #33 was carved up. Has anybody started their own bleaching process?
Almost six years has flown by for me. This still feels like it happened recently. I would never guess six years. It feels like two years.
The Halloween Gorewads have stayed Halloween decorations. They were out this October. Eight short months after they were posted on the website.
I have often thought creators should routinely bring their creations back to the marketplace. I don't believe it hurts anything. It doesn't detract from the original release in anyway. The M.U.S.C.L.E. Can (Version Two) is a perfect example.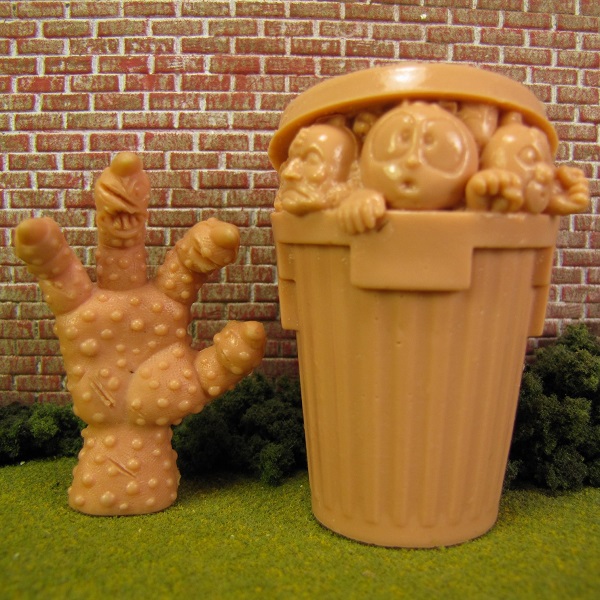 I didn't hear a single complaint about the re-release. I only heard that people were excited to be able to add this to their collection. I hope 2019 sees more creators following this trend.
AW #244 certainly caused me some frustration. The biggest frustration, looking back, is that the formatting is somehow screwed up.
Are you a M.U.S.C.L.E. super nerd? Probably if you're reading this website. This update is only for the most EXTREME of M.U.S.C.L.E. super nerds.
Were you one of the people that complained about the wash on Lieutenant of Doom? You were wrong. This post also reminded me that I need to place some order with Jimmy, the undisputed King of Microfigures.
As mentioned in AW #245, do you think algigli0 participated in eBay Entrepreneur Exchange? No. Shocking, right?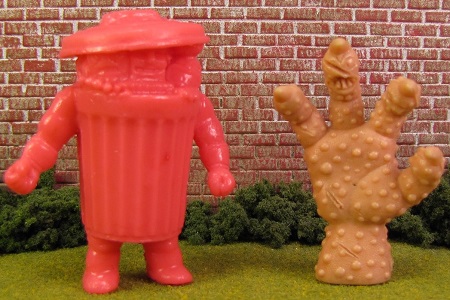 I wasn't in love with my color of The M.U.S.C.L.E. Thing. But my next order fleshier version of the figure. I'm still humbled by the kindness. I'll probably mention in again when I get to June or July.
Pause. When I un-paused I couldn't believe I had to write about Alex again. I was processing a lot at the time. His behavior fills me with a genuine sadness against the backdrop of death.
March ended with some great gifs in the SUS.
This Year in Review is much longer than I expected. I fear that if I continued it would become unread-ably (is that a word?) long. This year the YiR will be broken up into several parts.