I've often lamented my experience with both OMFG and Tommy Tanker. On littlerubberguys.com a user name plasticfiend said:
I would love to read an article that is 100% about your trials and tribulations w/ Tommy Tanker. It was before my time…
I didn't have any posts from five years ago, but about five years ago my frustration peaked with OMFG and Tommy Tanker.
I think the Tommy Tanker is the sadder story because I loved the figure. I still love the figure. Hell, I can remember seeing all of the B.A.S.T.A.R.D. figures and falling in love.
As I remember it my goal was to have exclusive colors for all of the B.A.S.T.A.R.D. figures. And the guy(s) at Triclops Studio were super cool and super nice to work with on the project.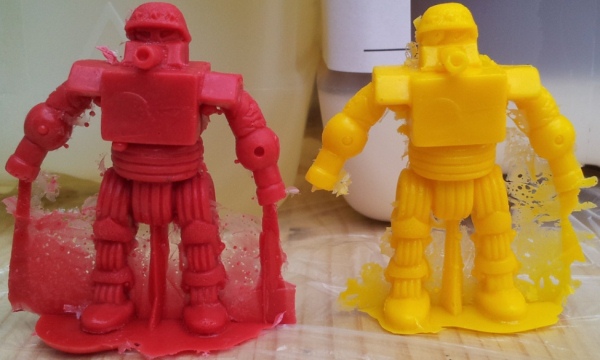 Again, as I remember it, we decided that a full set was probably going to be too expensive. I think we decided to test the waters with one figure and Tommy Tanker was hands down my favorite.
The next choice was the color. I won't repeat that post, because it really cover the thinking behind the color – and hints at future figures.
I didn't remember the cost, but it turns out it was $10.65 plus $5.35 (USPS Small Flat Rate Box). Looking back I don't think the figure price is too high. I could be wrong. Maybe people weren't willing to spend $10 on a resin figure?
If I had to point to a cost problem, then it was probably the shipping. But that shipping cost was because I was frustrated. I wanted the most simple, traceable, shipping option. I had shipping problems with OMFG, specifically with the website, and I was over it. I had tried exceedingly hard to be fair with shipping costs and it burned me a few times. I just wanted shipping problems to go away. I think that frustration got misplaced and hurt sales.
Looking back, I was clearly too emotionally invested in the Tommy Tanker figure.
For example, the figure was randomly packaged with one of two different header cards:

I thought, and still think, they are funny. They aren't terribly creative or well done (the B.A.S.T.A.R. logo still looks sweet, but I had nothing to do with that) but I liked them. The idea of Michael Dukakis and Tiananmen Square associated with Tommy made me smile.
With 20/20 hindsight, I don't think people, rightly, gave two shits about the header card. But I think that's just another nail in the sadness/disappointment coffin. After the pre-sale, and normal availability, I think I hit the panic button after two months. There was a one-day 20% off sale. I know it didn't make a difference.
I tried to find an exact date of The School Store closing, but I couldn't. My gut tells me it had to be not too long after the 20% off sale.
Actually, it probably happened a few months later – around April, as I tested the water for Series 3 of OMFG. That posted marked the end of OMFG on this site, but not the end of OMFG.
Why did OMFG end on UofM? It was too much work and frustration and didn't make any money.
Don't get me wrong. I was very excited about Series One. I was excited to announce the color. I think this shows how excited I was:
I was naively excited. The first problem was that the vast majority of my figures were not packaged. The plastic bag from the factory was paper thin. I had to re-bag and re-card WAAAAAAAY too many sets. This was an opportunity cost I had not foreseen.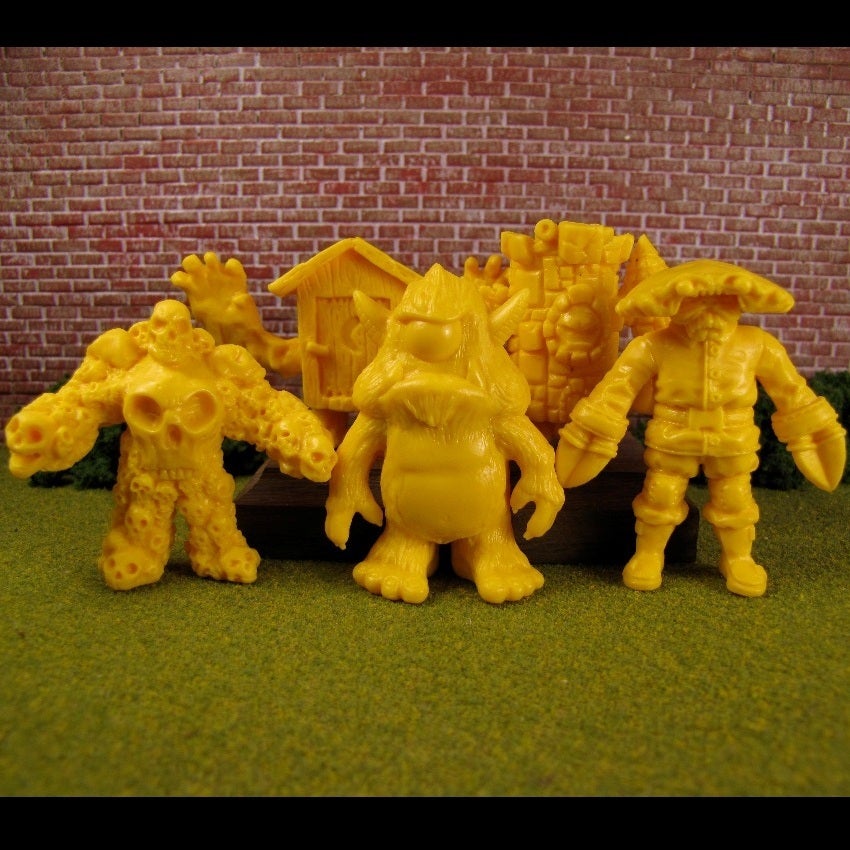 But I wasn't too mad because I sold-out in 190 days. (Although that seems like a long-time after typing it.)
I should have stopped there. There had been some bumps, but I made my money back plus a little bit. I should have trusted my gut. I didn't like the second series as much as the first. But I planned on continuing.
My first frustration, that I don't remember sharing, is that there were too many "exclusives" for the second series. There were 10 "exclusives" including mine, plus the (two?) sets from the Kickstarter.
The other thing I failed to understand was everyone dropping their price. Maybe George charged me more, but I remember doing the math and at $10 per pack there really wasn't any profit. At $15 per pack, with various hiccups, I barely made any money. Plus I knew how much work shipping everything required. I value my time. Keeping the price at $15 certainly hurt sales.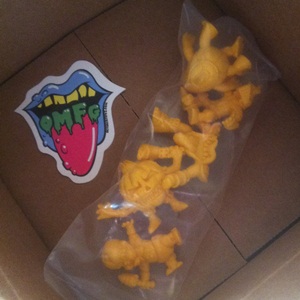 The packs eventually hit $10.50, but I probably still had 50 sets in stock. I probably have 50 sets still. Maybe that makes Series Two OMFG UofMUSCLE.com the most rare set?
I had inventory. I didn't have fun. Shutting down the School Store made sense. I haven't missed it.
The School Store was just a mistake. I had dreams of being a central hub for custom M.U.S.C.L.E. figures. It never worked out. The OMFG saga doesn't make me sad. I simply hated the experience. The Tommy Tanker makes me sad because I really loved the figure.
Recently I learned that from Randommaddness that:
…"Tommy Tank" is british slang for jerking off.
It only makes me like the figure more.
Speaking of School Store failures, I still wish Dr. M.U.S.C.L.E. had come out. He didn't because of OMFG and Tommy.
And just in case you're not familiar with Dr. M.U.S.C.L.E., here's a reminder: