Posts Tagged Thug Busters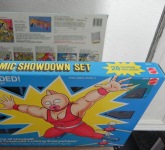 If a new version of the box hasn't been discovered in years, then maybe all of the versions have been discovered. And if all the versions have been discovered, then maybe a pattern could be detected.
I may have found one.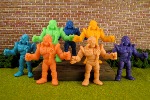 A complete visual archive of M.U.S.C.L.E. figure #232.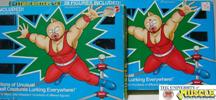 The 28-pack write-up has been long delayed because of the desire to add individual pictures of each 28-pack figure. Additionally, there are a few 28-pack pictures that also need to be taken. Instead of withholding the entire topic it seemed better to make the current information available; adding pictures and various improvements over time.