Posts Tagged Nintendo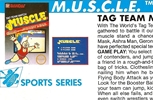 By closely examining The Official Nintendo Player's Guide a much clearer picture emerges regarding how companies like Mattel and Nintendo marketed to their clientele. Hindsight allows for a much clearer picture regarding the things that Nintendo did correctly regarding their brand, and the things that Mattel failed to do with the M.U.S.C.L.E. brand.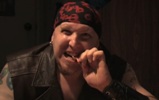 The number of undiscovered M.U.S.C.L.E. websites is nearly zero. Most collectors are familiar with many of the longstanding websites. However there is one spot that seems to have the most undiscovered and constantly updating M.U.S.C.L.E. content – YouTube. This content ranges from unwatchable to stunning and is posted by both hardcore collectors and novices alike. Recently a YouTube video, M.U.S.C.L.E TOY REVIEW 1980s (HD), was discovered and it is the subject of Website Review #12.

As efforts have increased to add the Tag Team Match M.U.S.C.L.E. to History 200 some editing of the original write-up has also begun. Through that editing a curious topic arose, "What was the actual release date for the game?"