There used to be an Auction Watch Review at the end of the year. It took a look at the predicted price versus the actual sale price. Sadly there wasn't a 2012 Auction Watch Review because there were not any Final Auction Screen Captures. And as 2013 continued the price predictions became less and less prevalent.
However the Final Auction Screen Captures were an interesting final piece to each Auction Watch. How much had these highlighted auctions actually sold for?
In an effort to bring that information back to Auction Watch there had to be a reasonable approach to catch-up. Below are all of the available Final Auction Screen Captures from Auction Watch #117 through Auction Watch #147. Moving forward the screen captures will be added to their corresponding Auction Watch.
Hopefully this will be helpful for M.U.S.C.L.E. collectors as they ask the frequent question, "How much is it worth?" There could be a heated debate regarding how much an item is "worth," but at least collectors can see how much things have sold (or haven't sold) for in the past.

Auction Watch #147 Results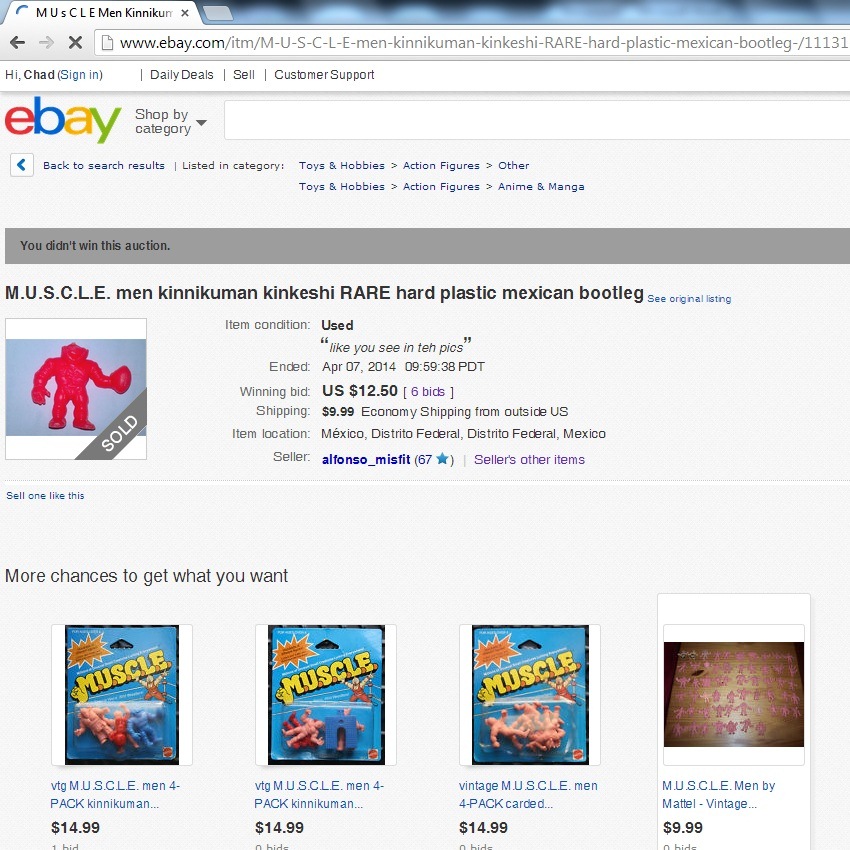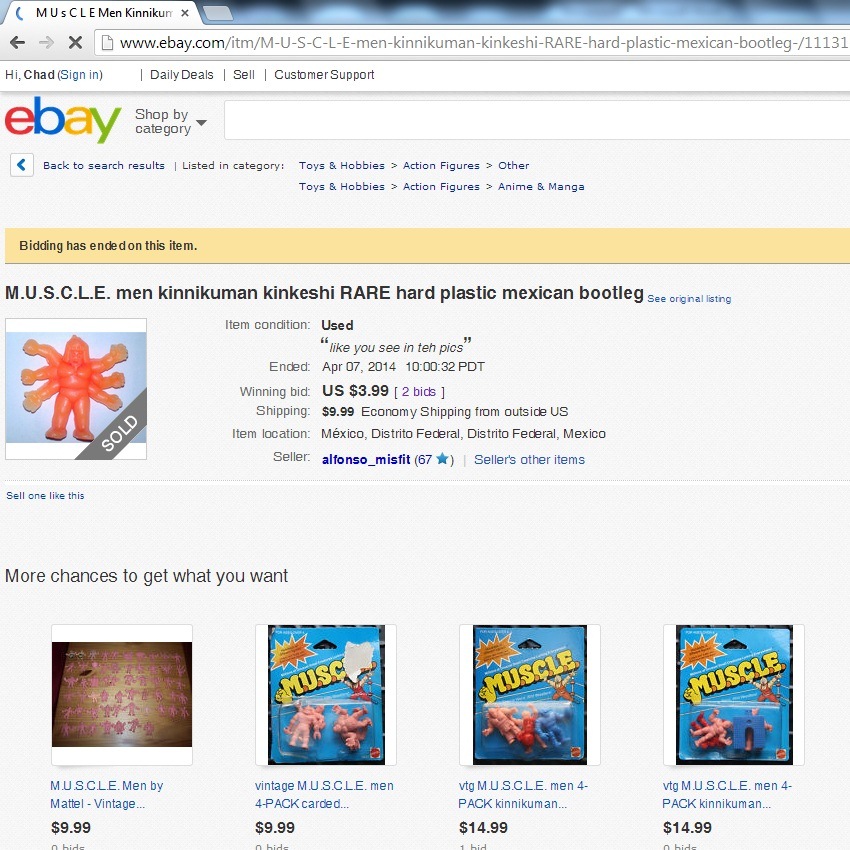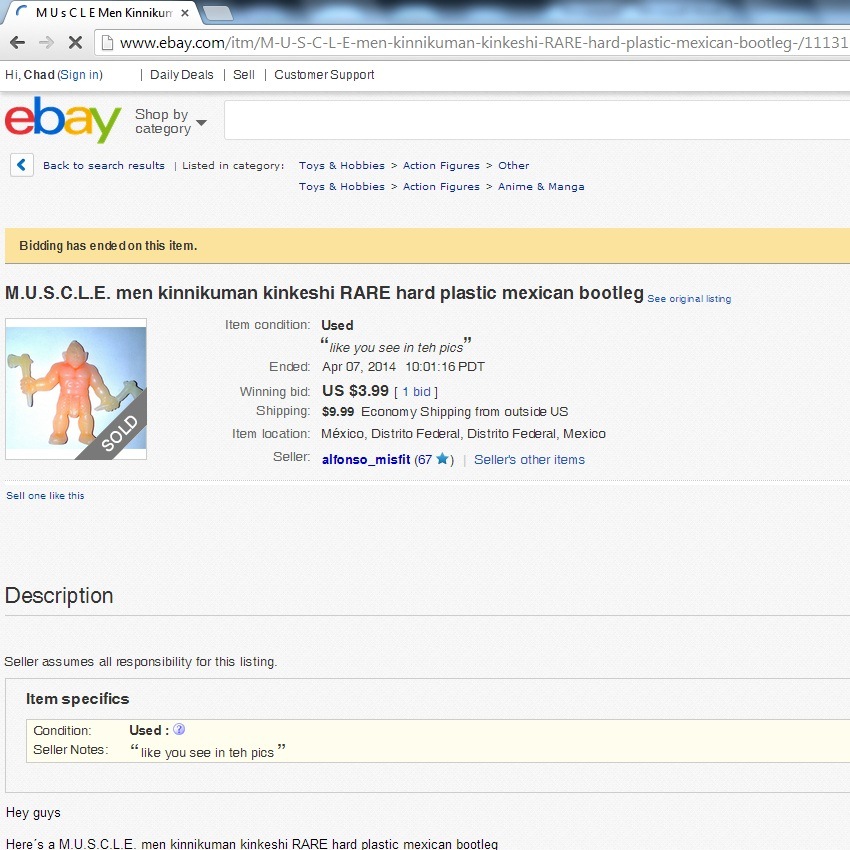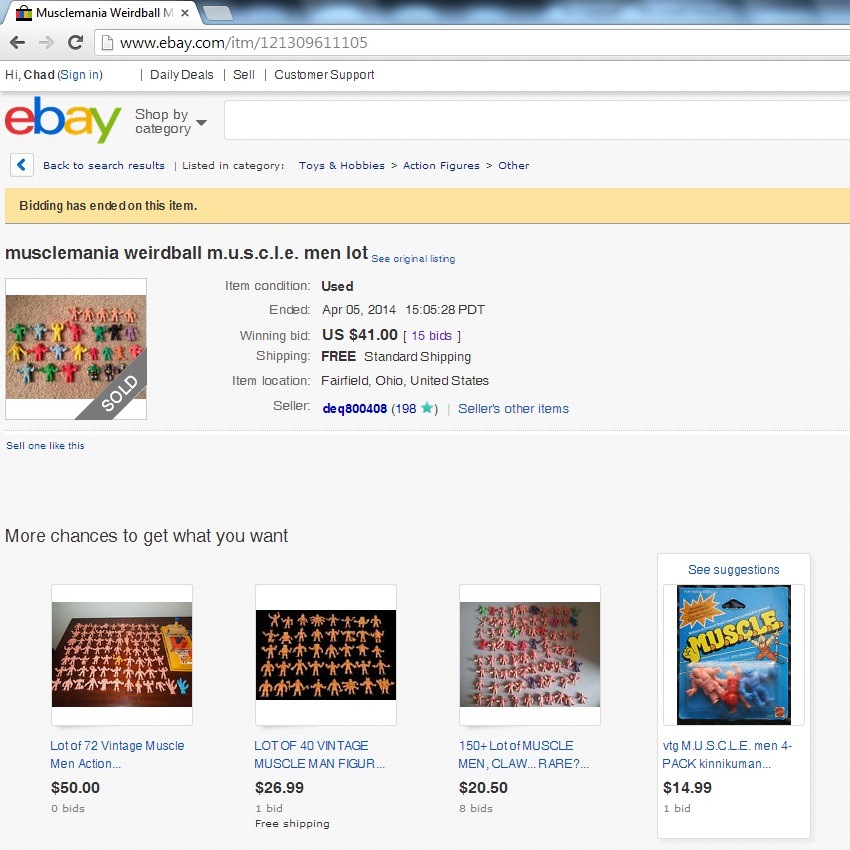 Auction Watch #146 Results
No Results

Auction Watch #145 Results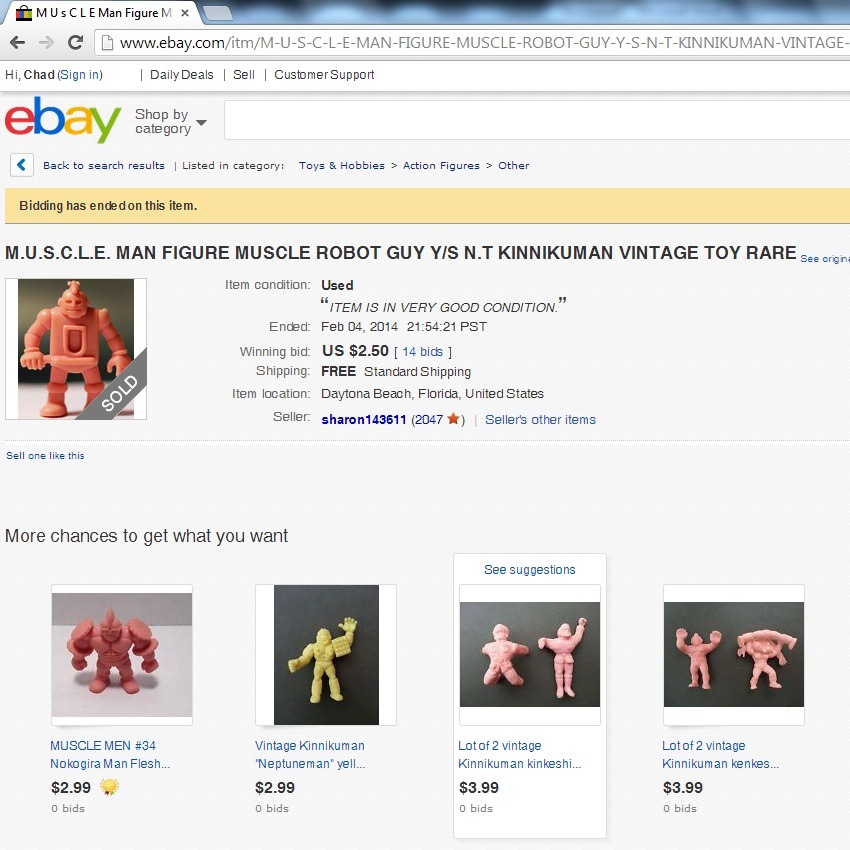 Auction Watch #144 Results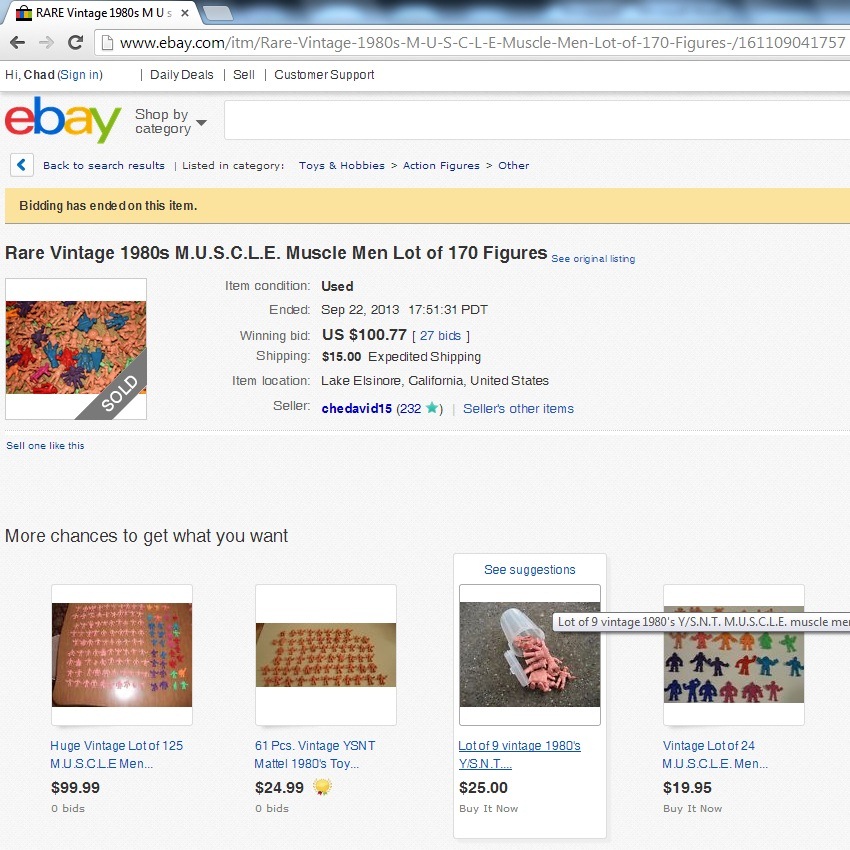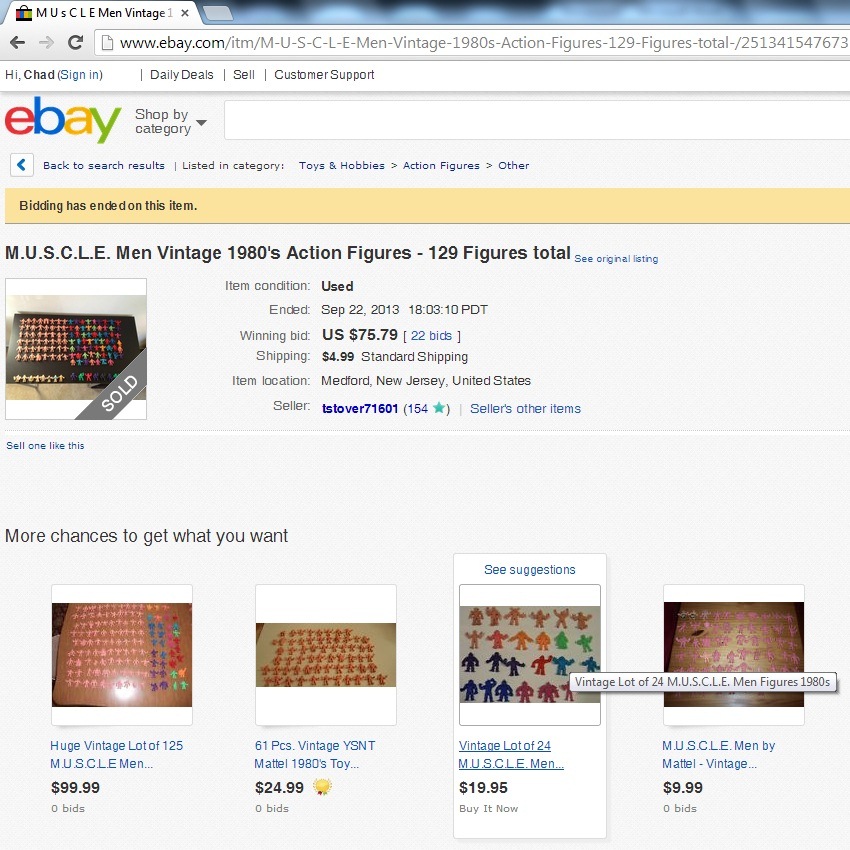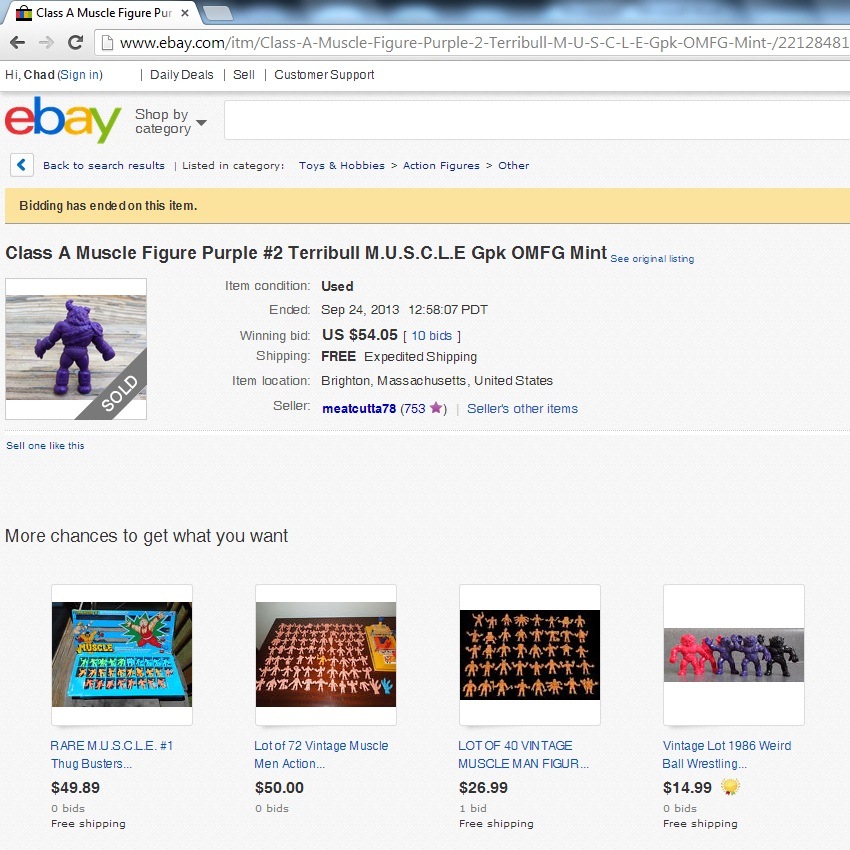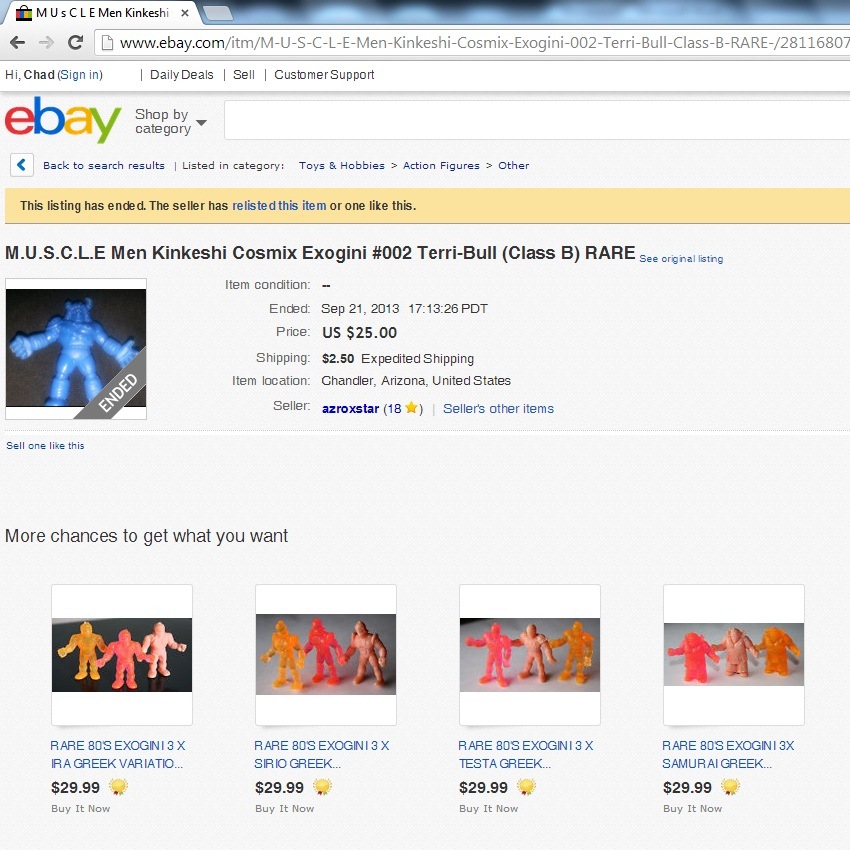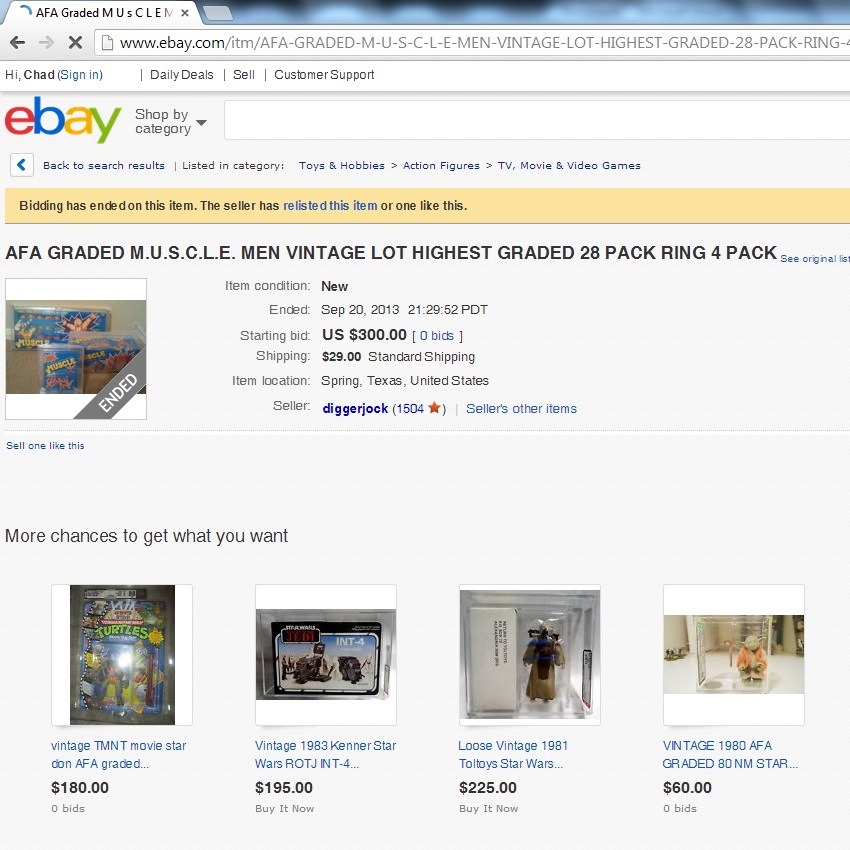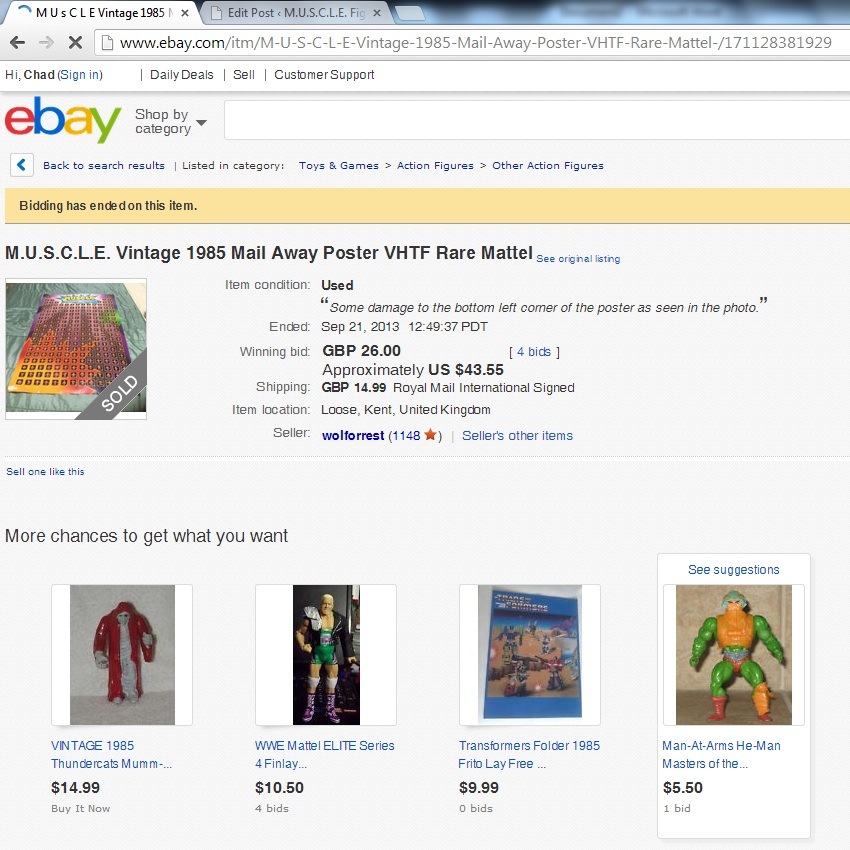 Auction Watch #143 Results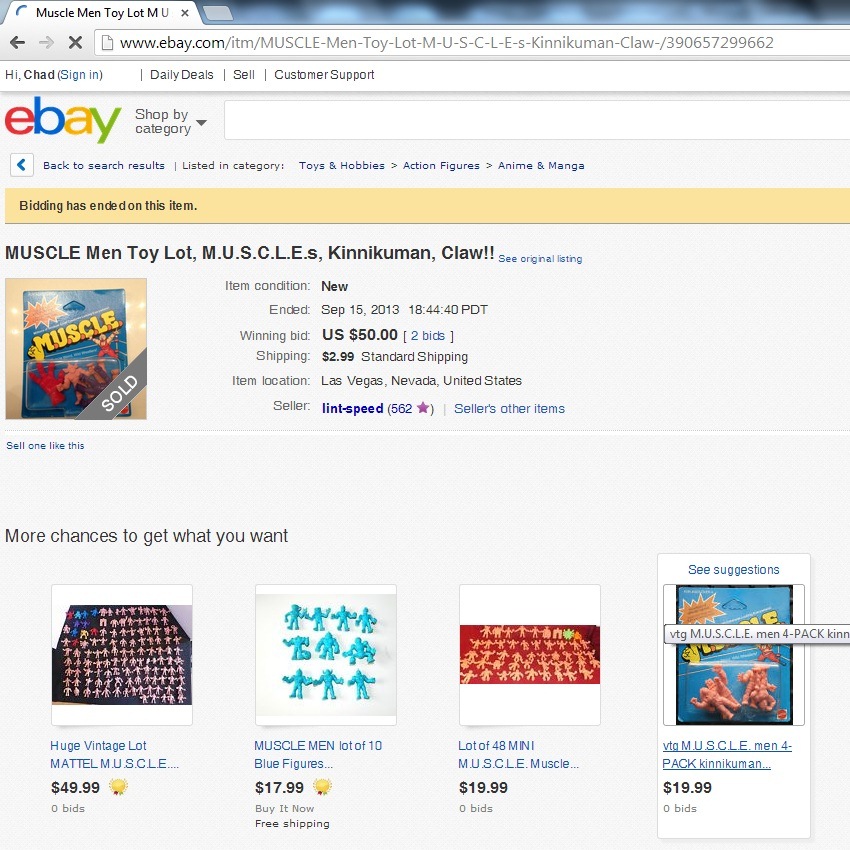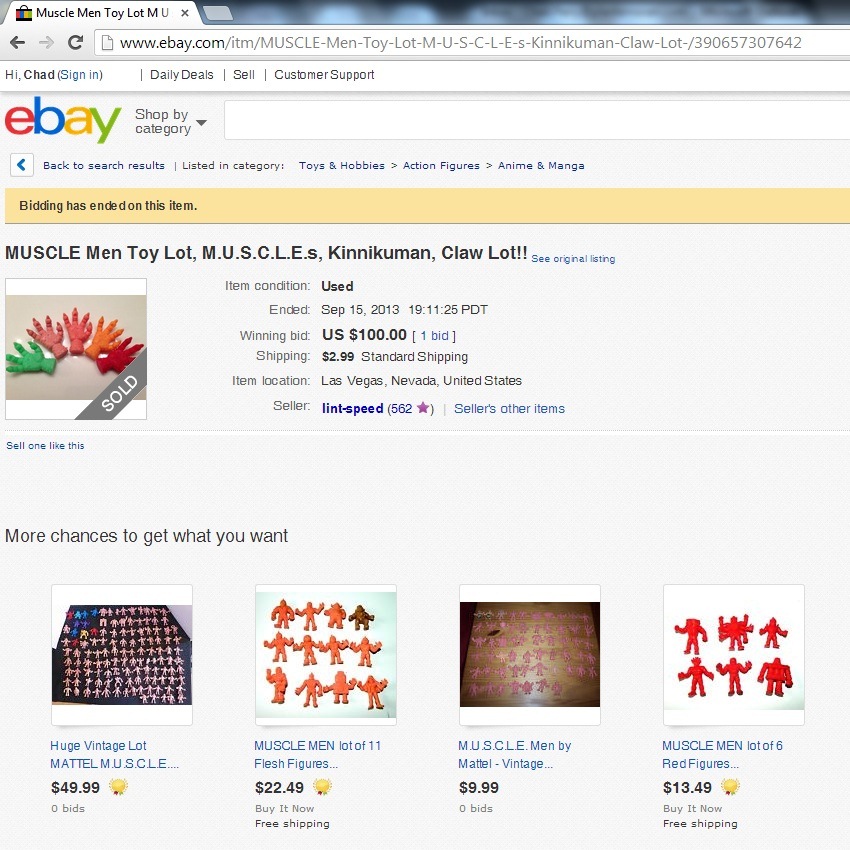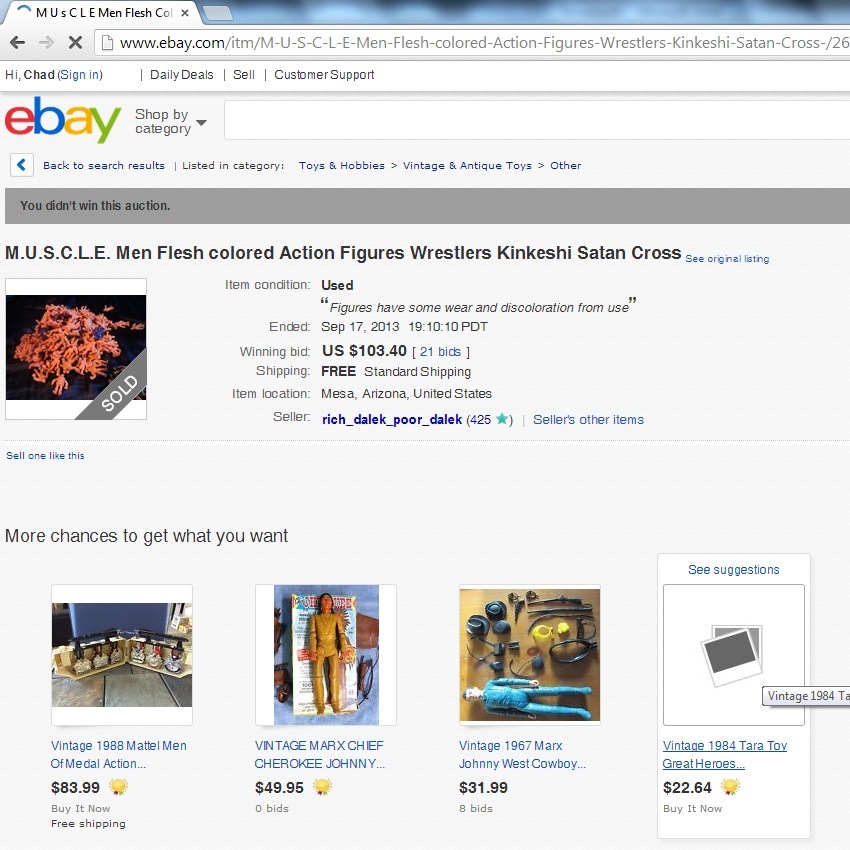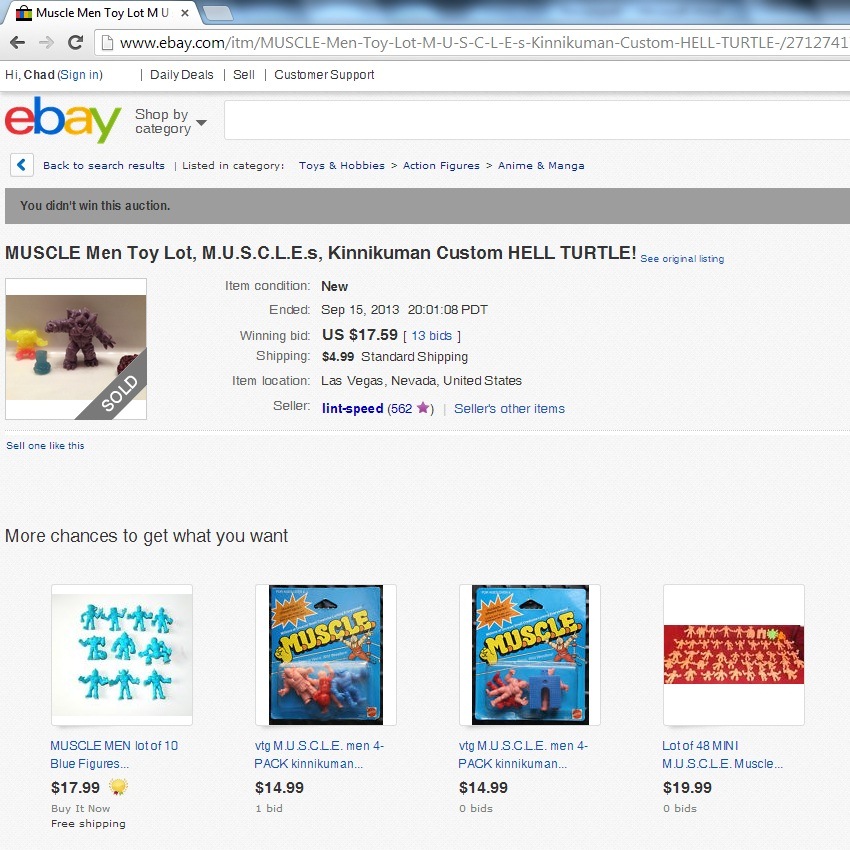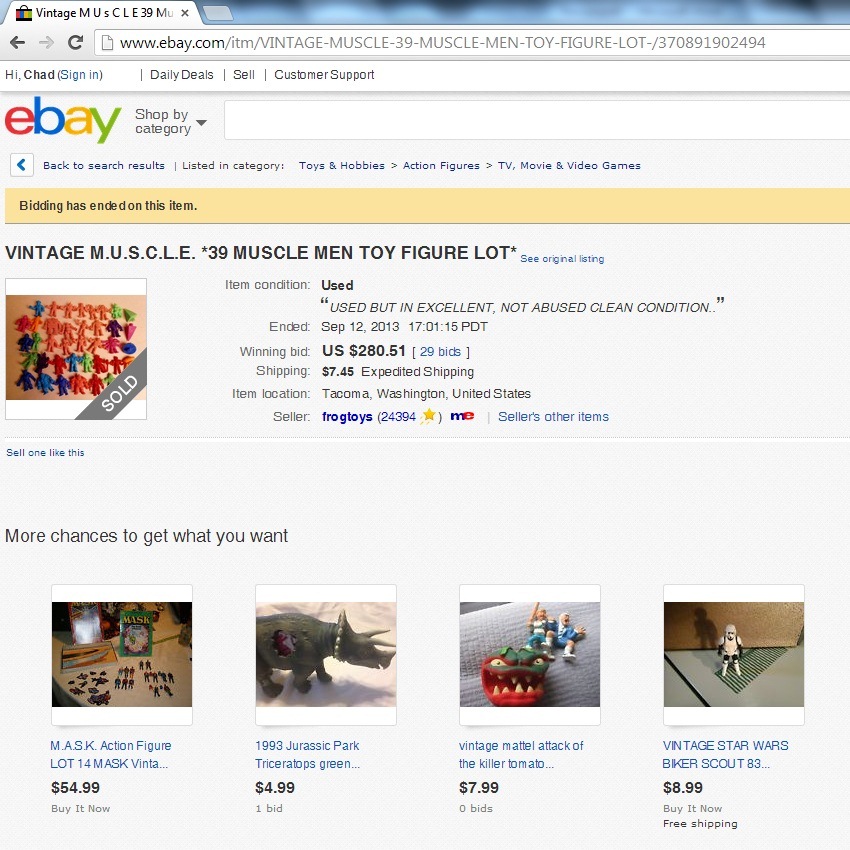 Auction Watch #142 Results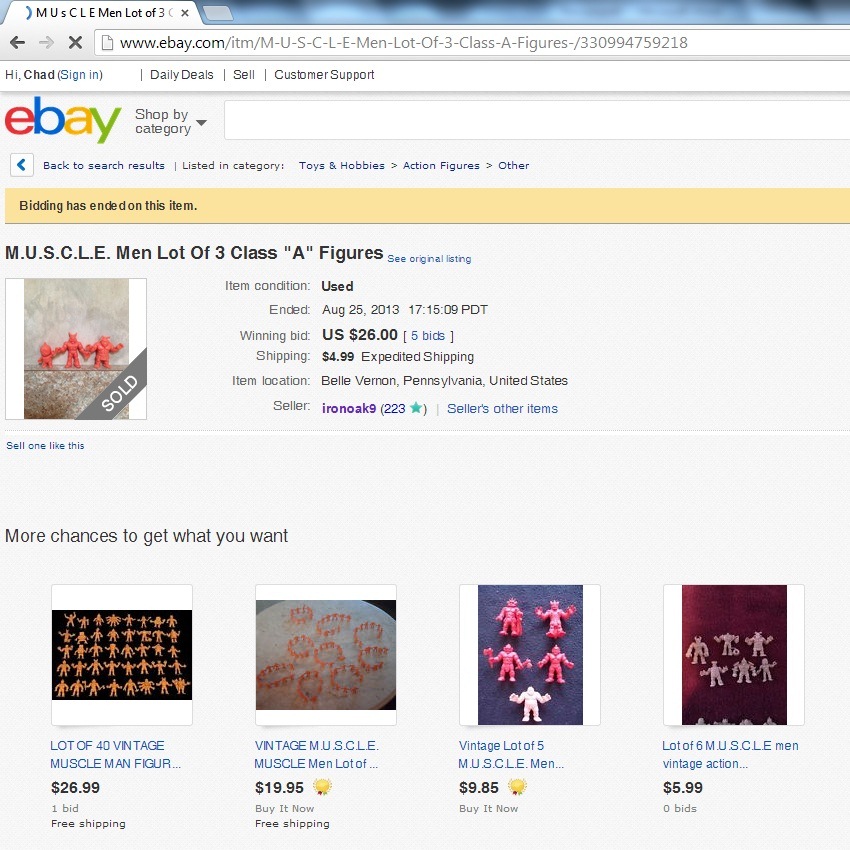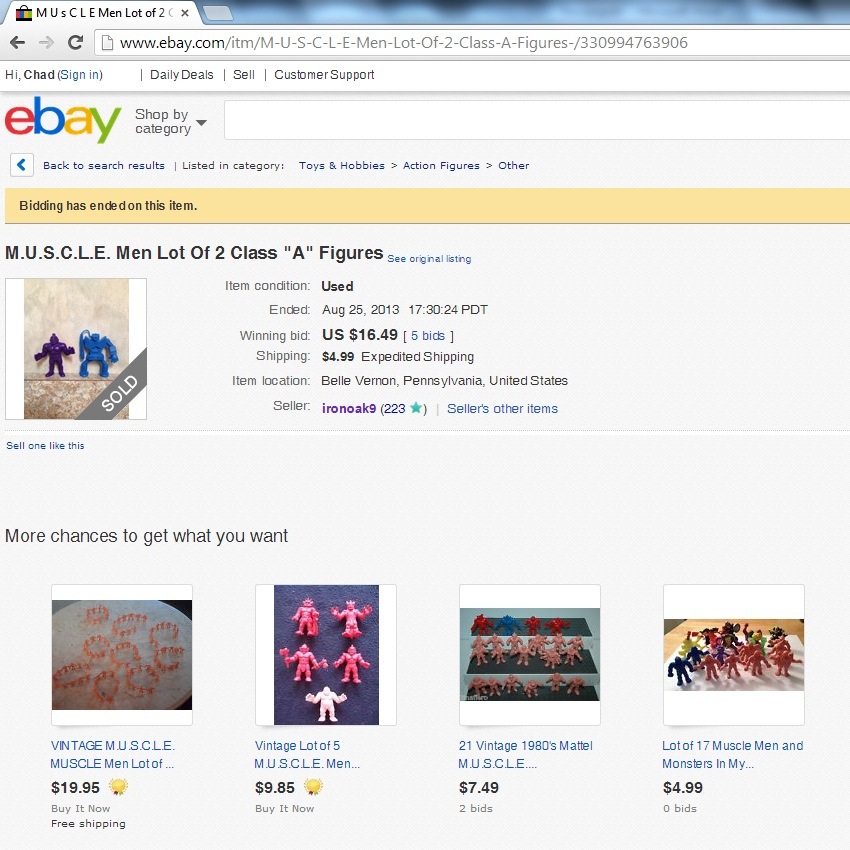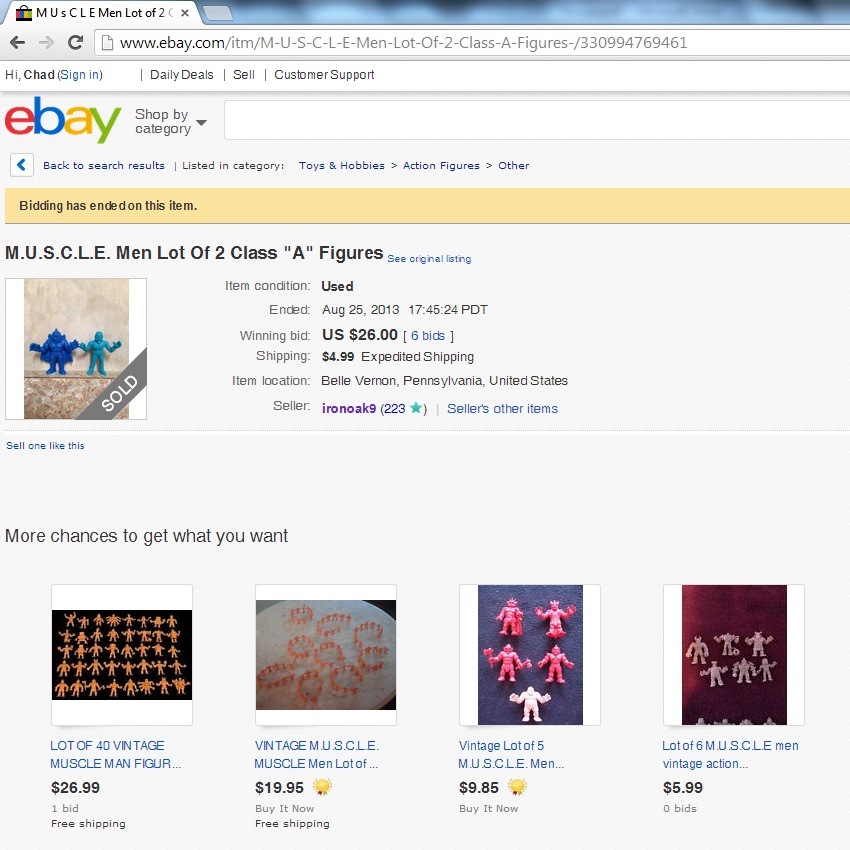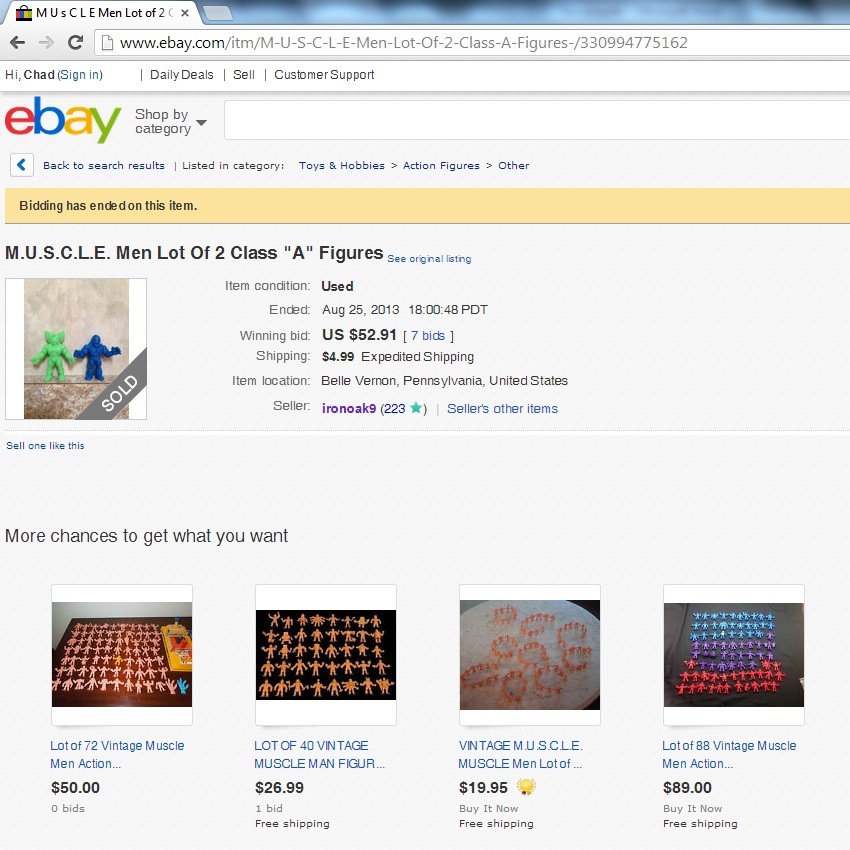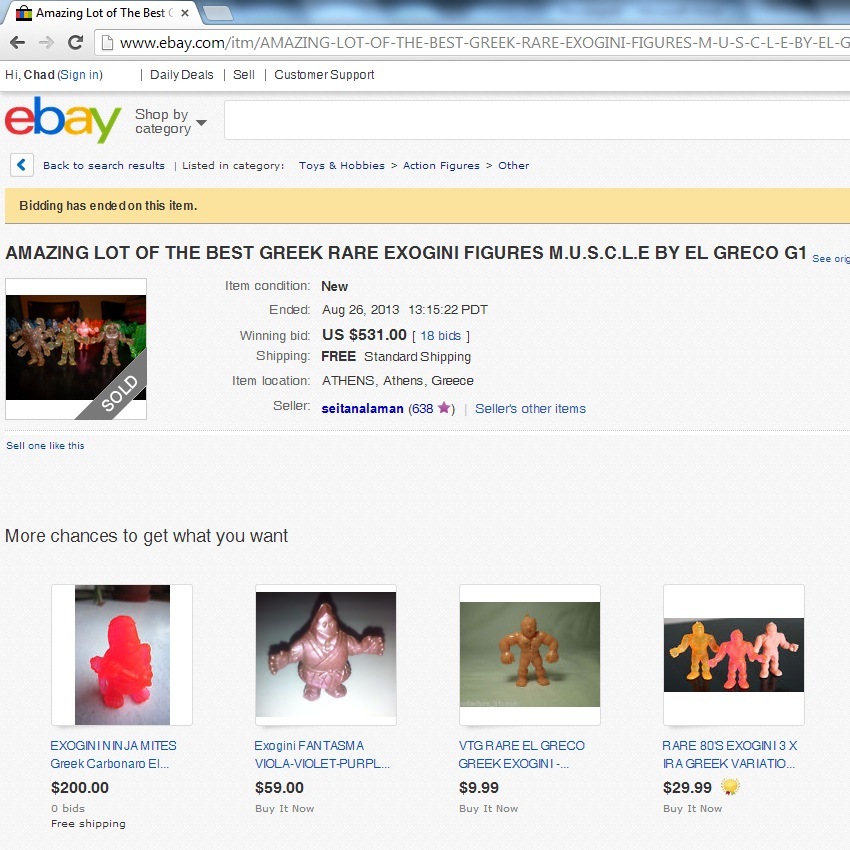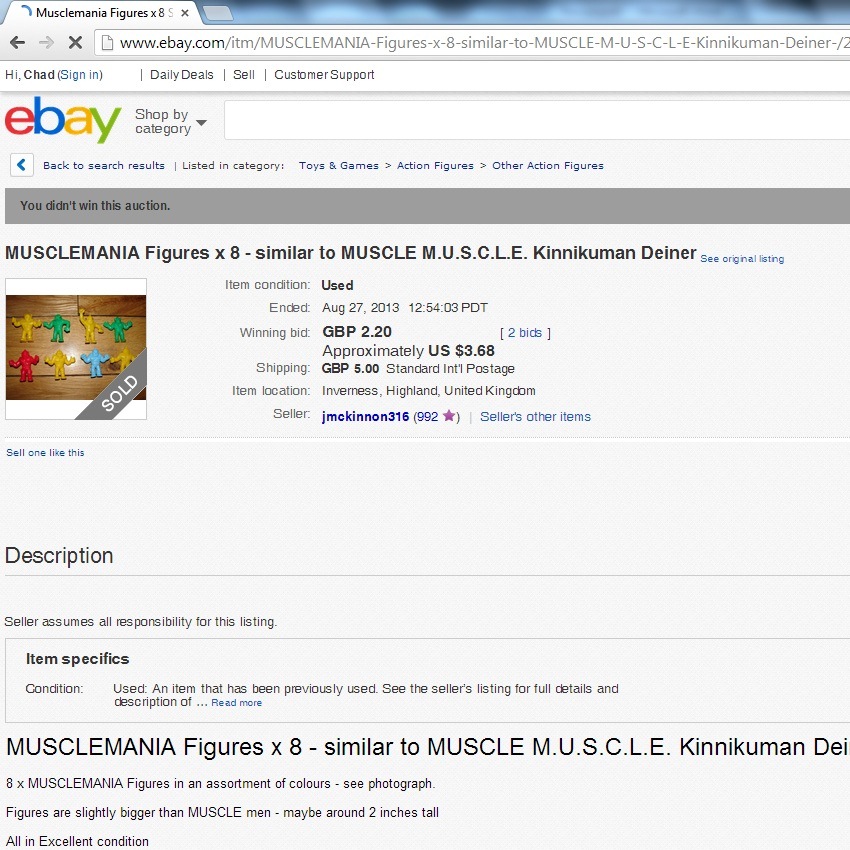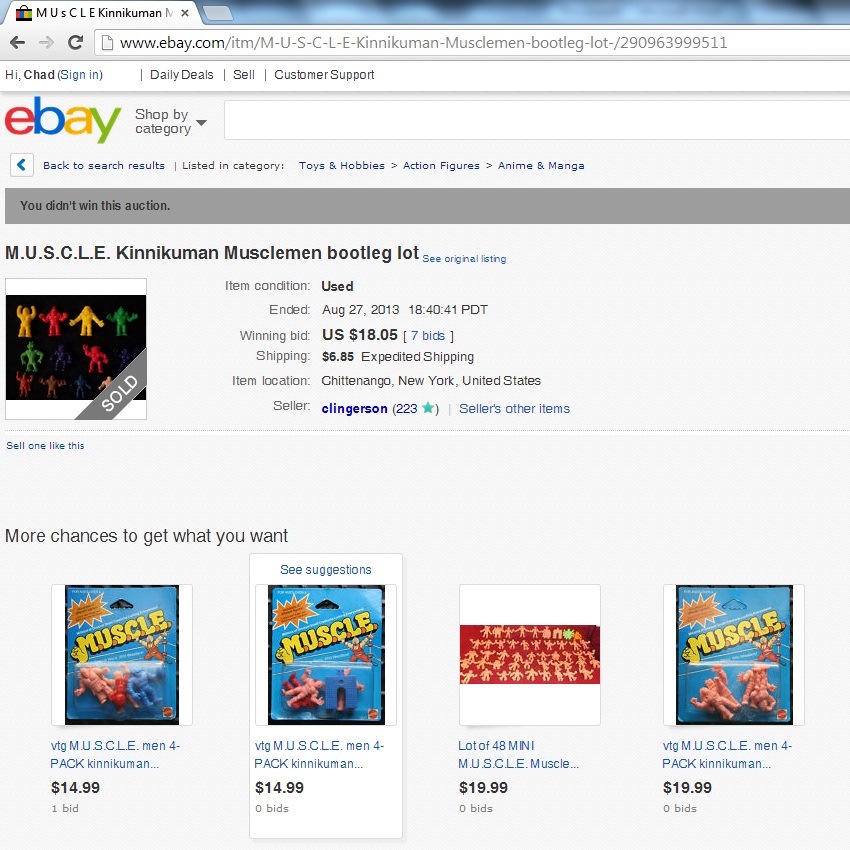 Auction Watch #141 Results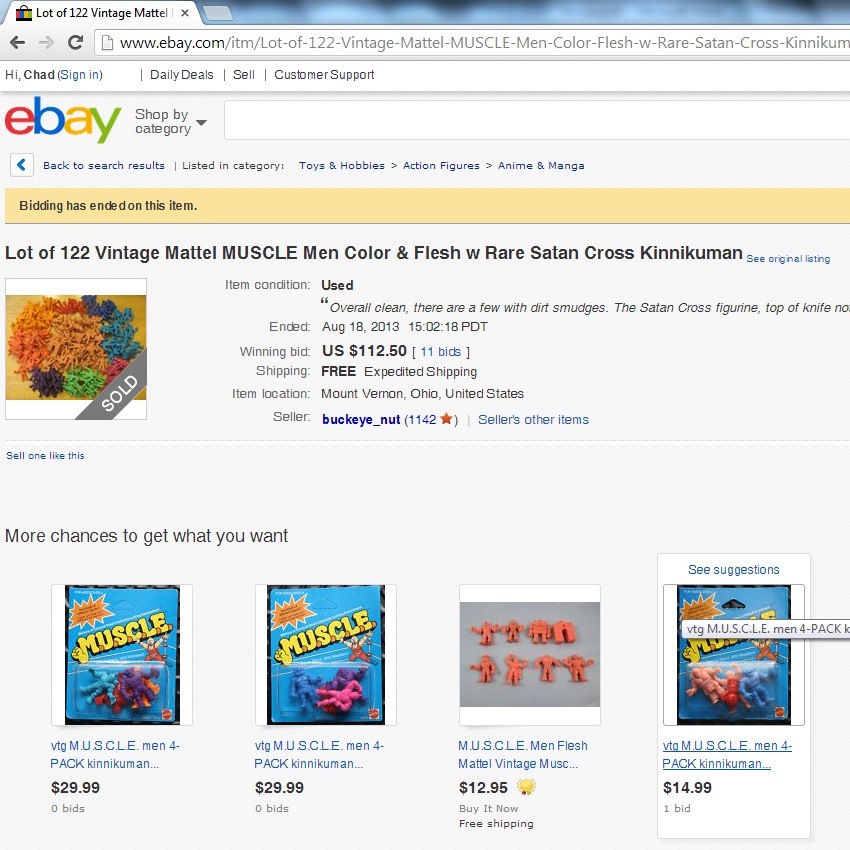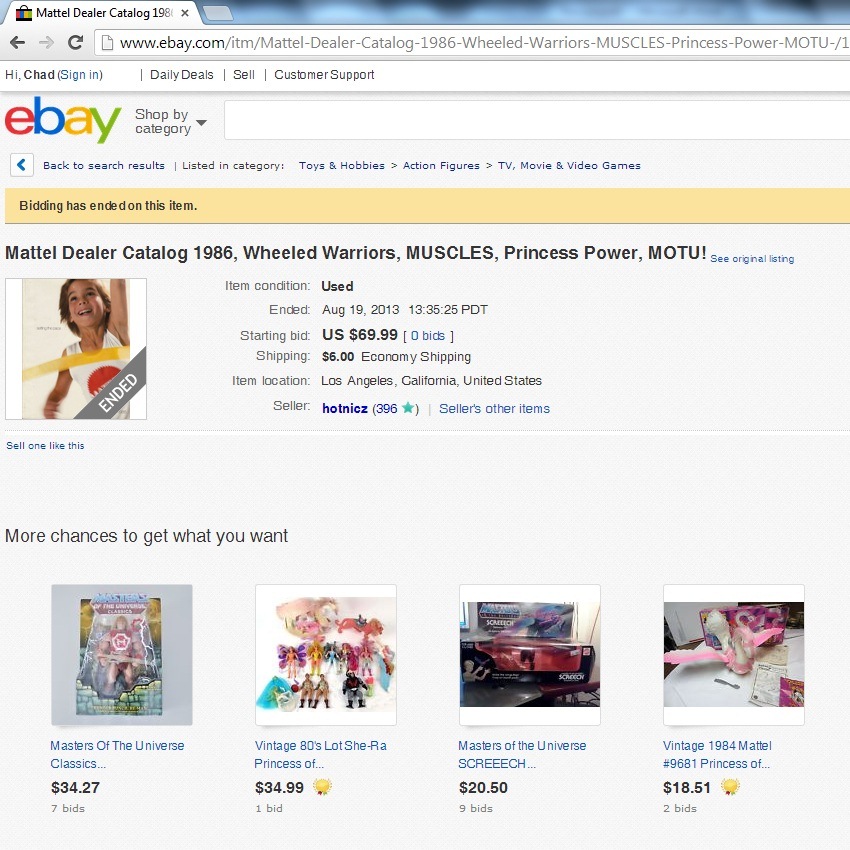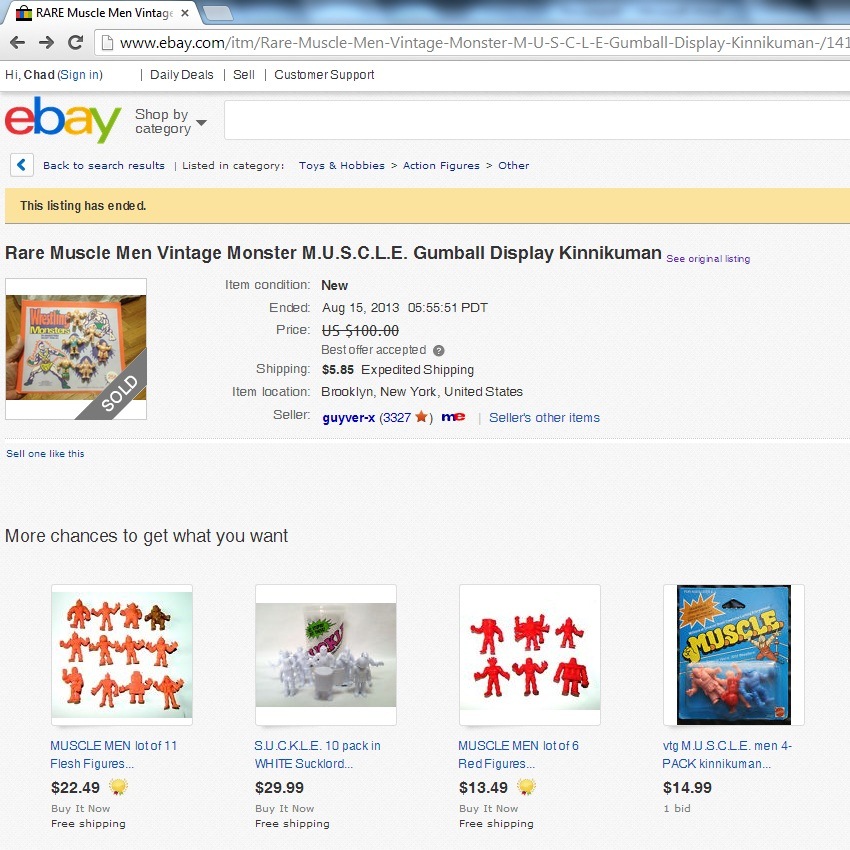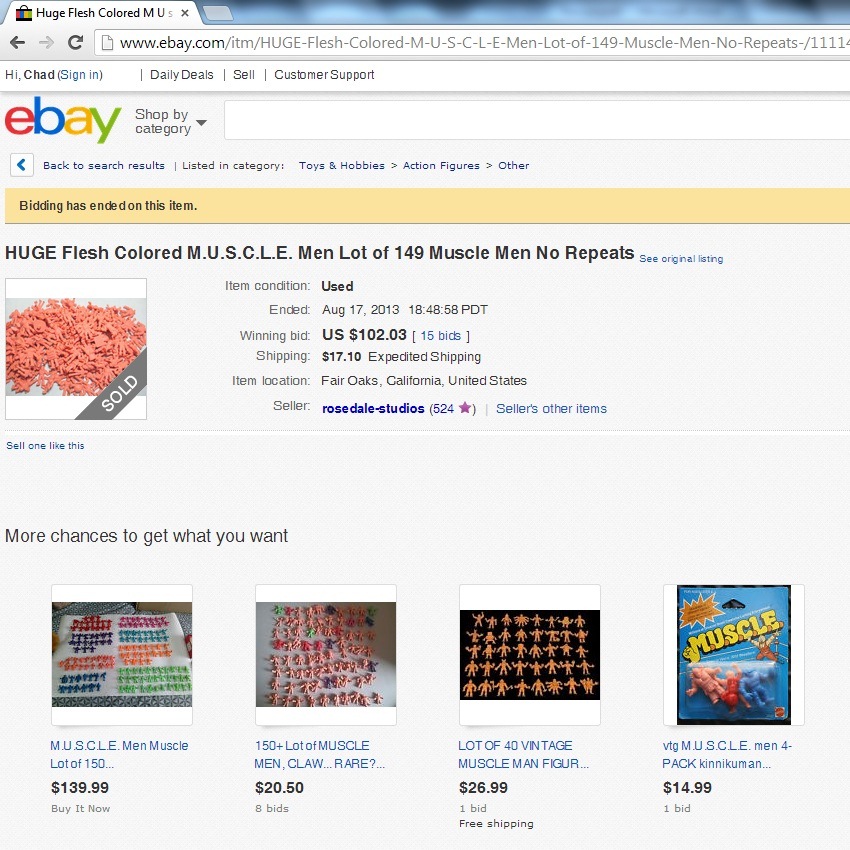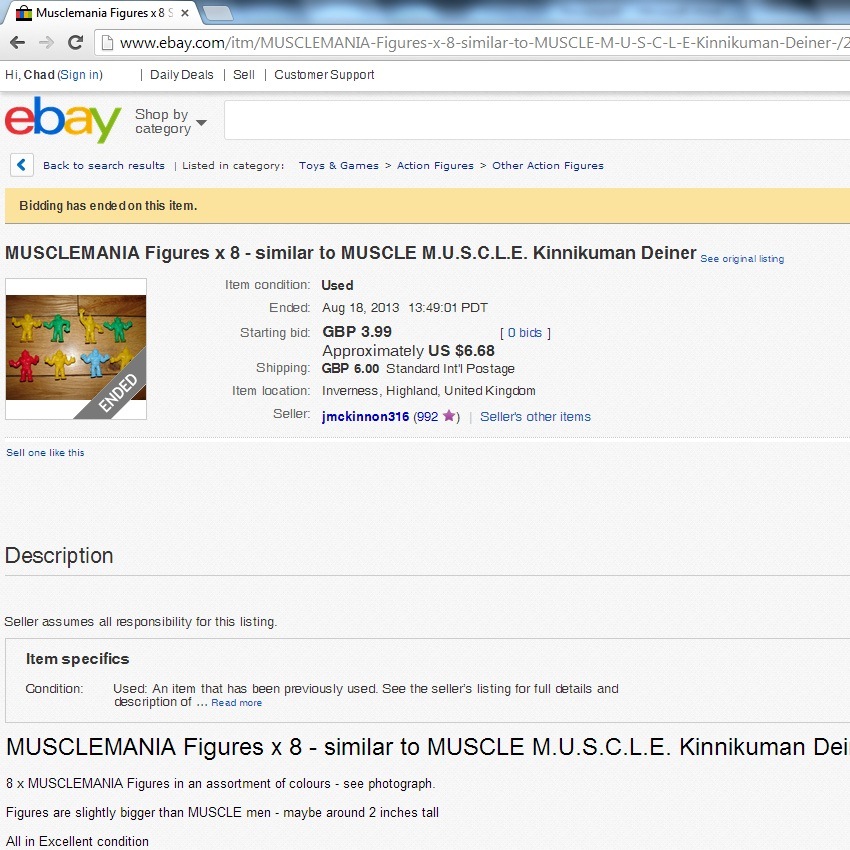 Auction Watch #140 Results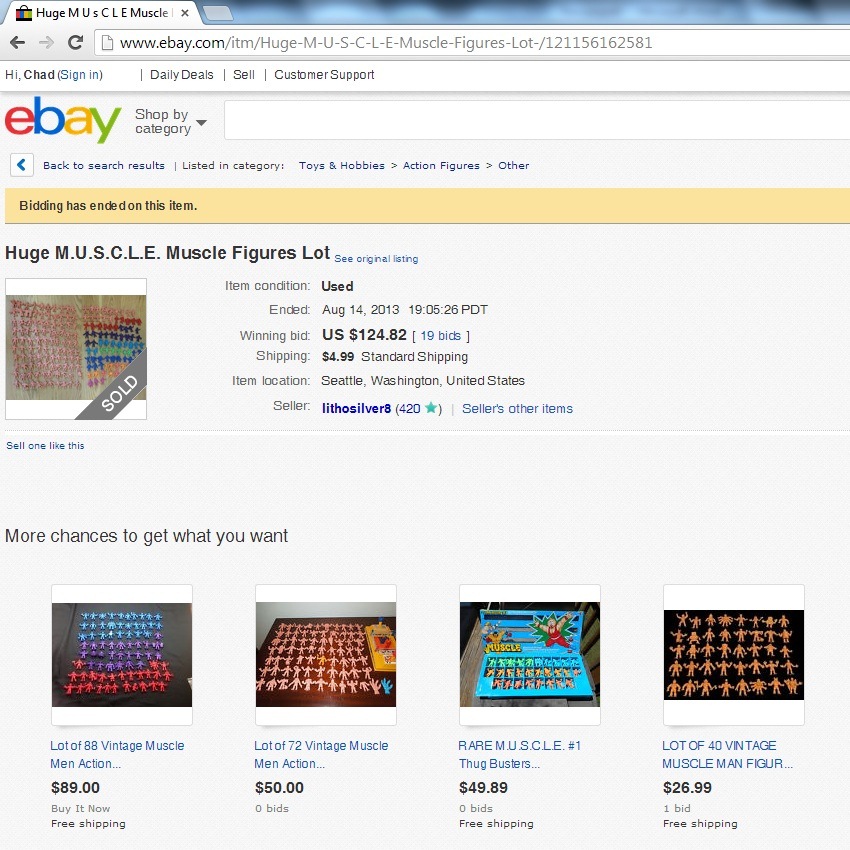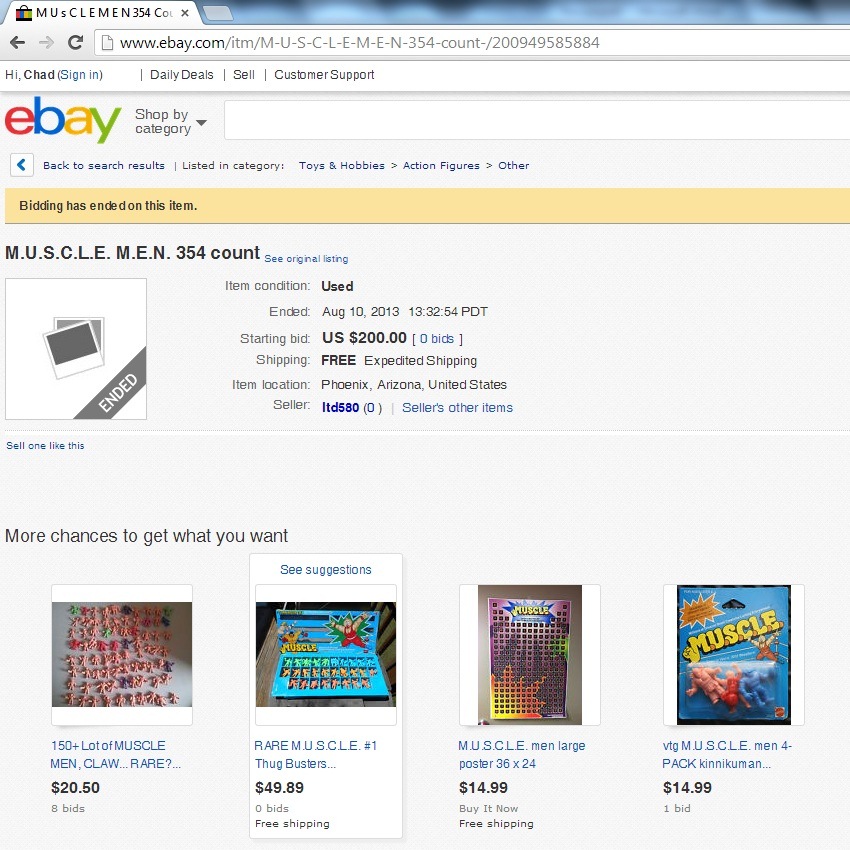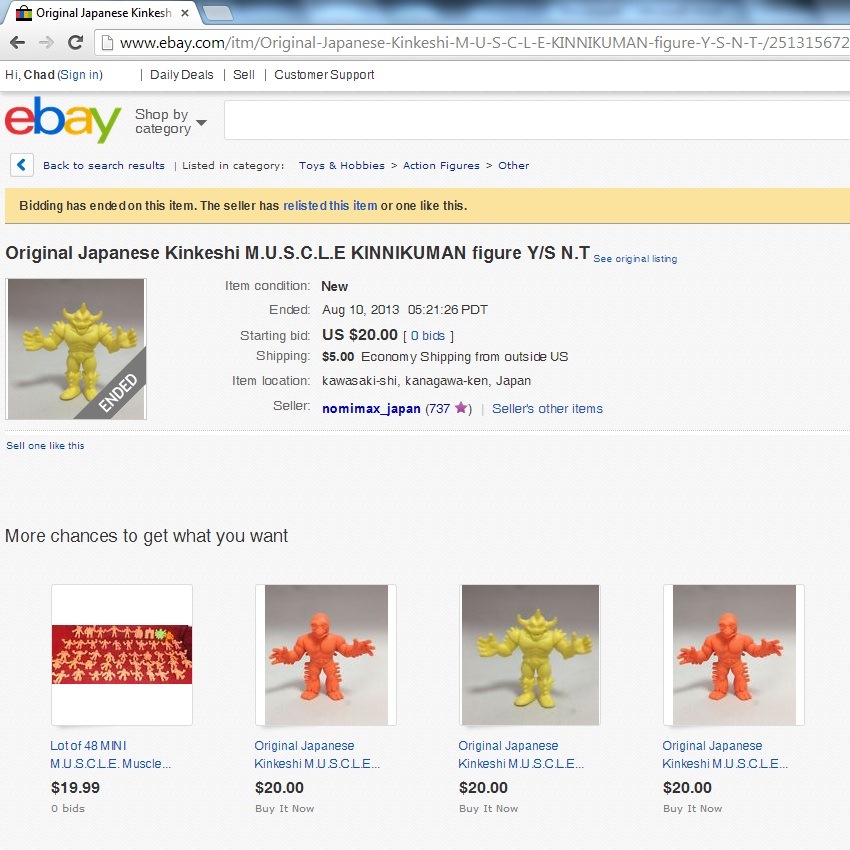 Auction Watch #139 Results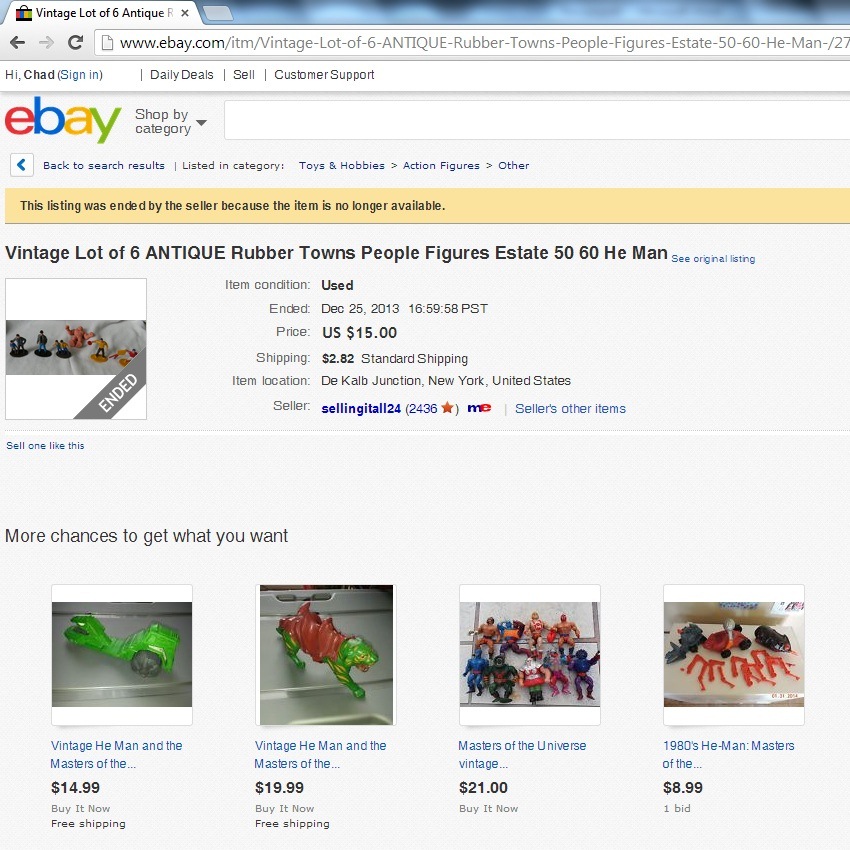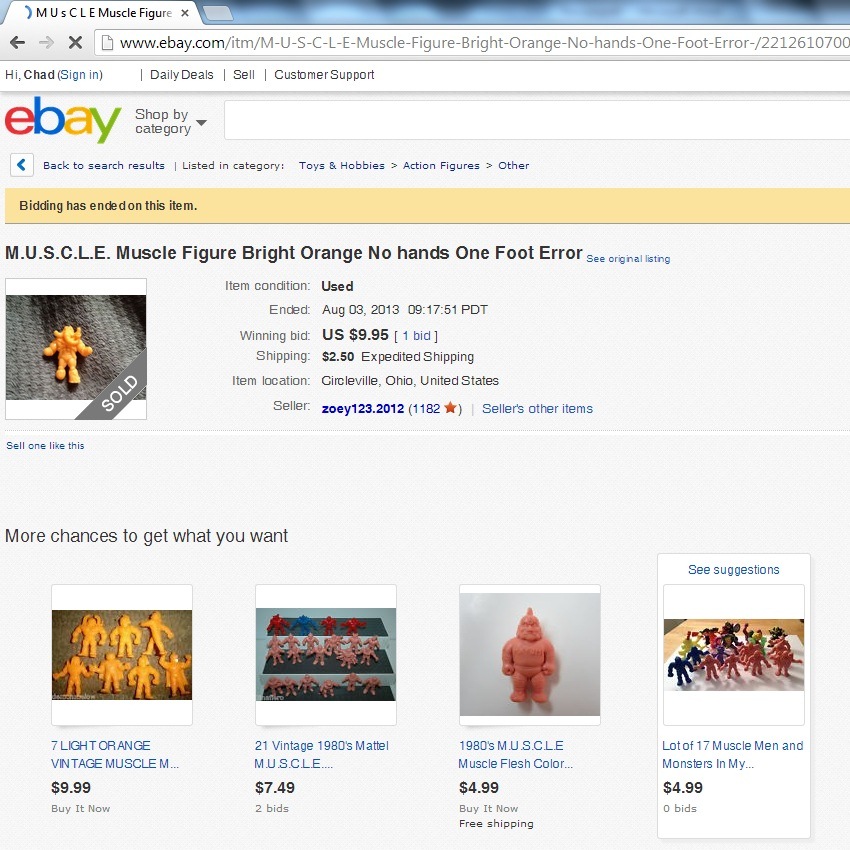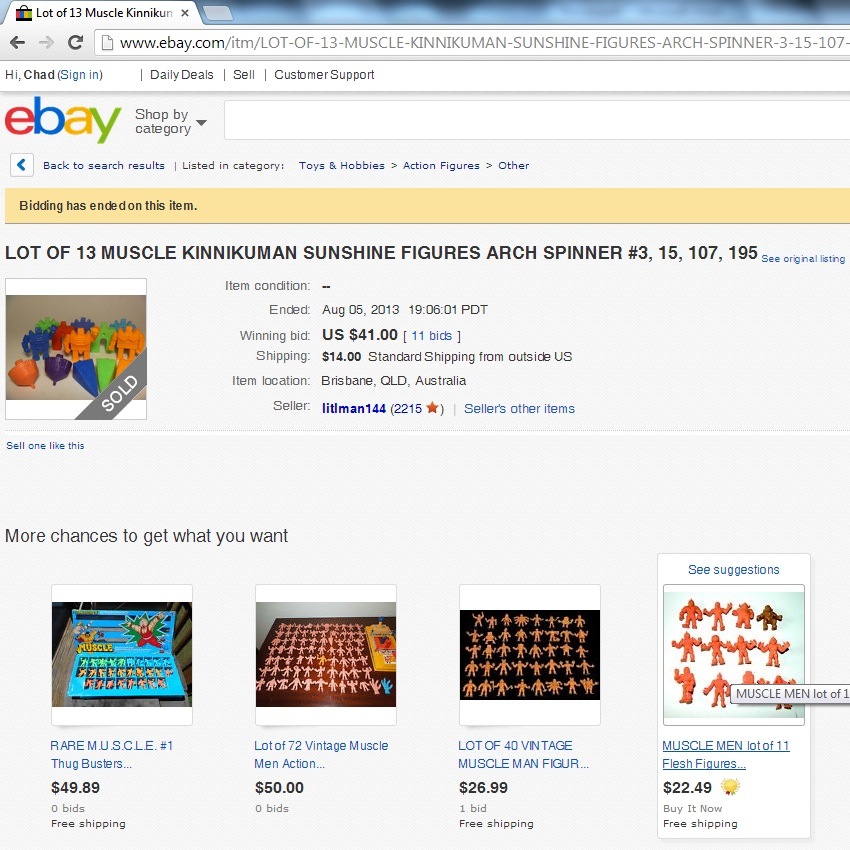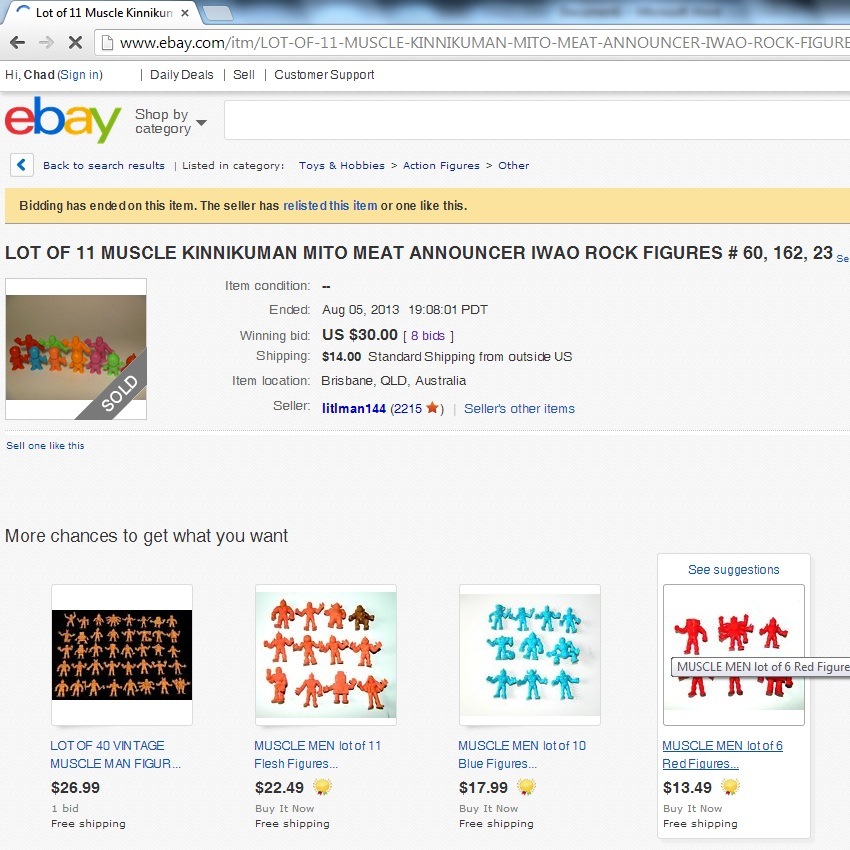 Auction Watch #138 Results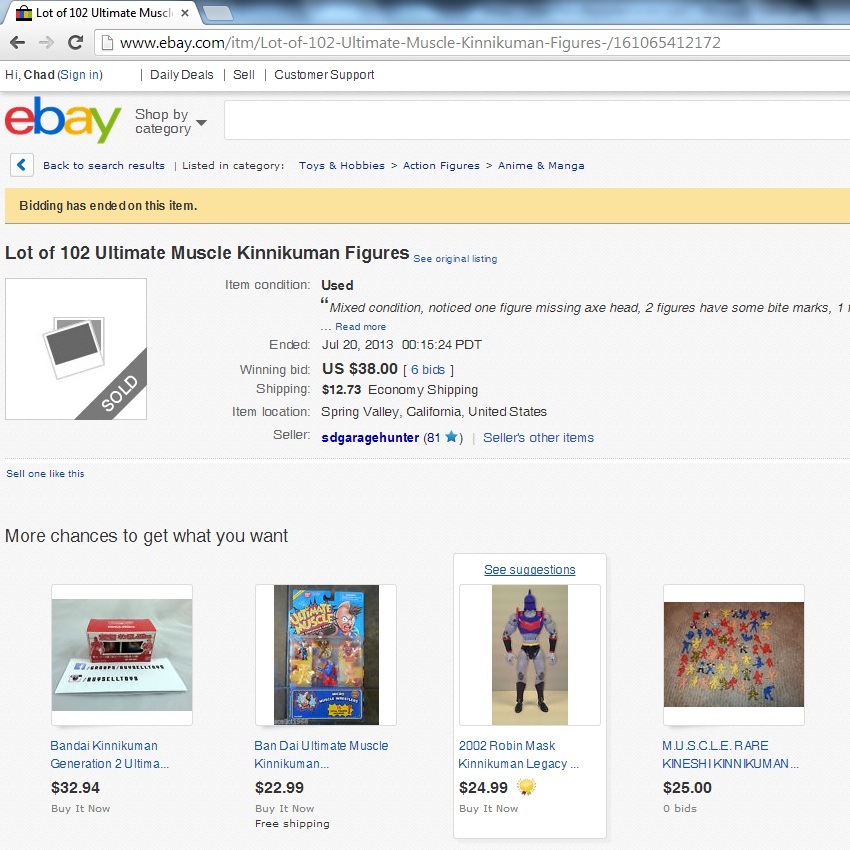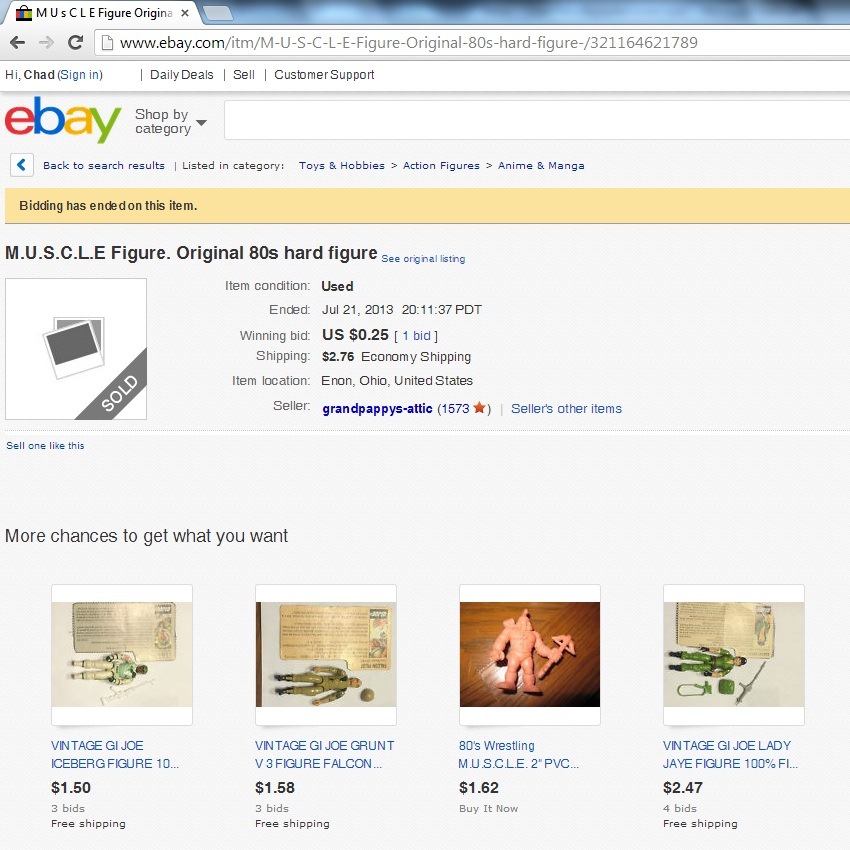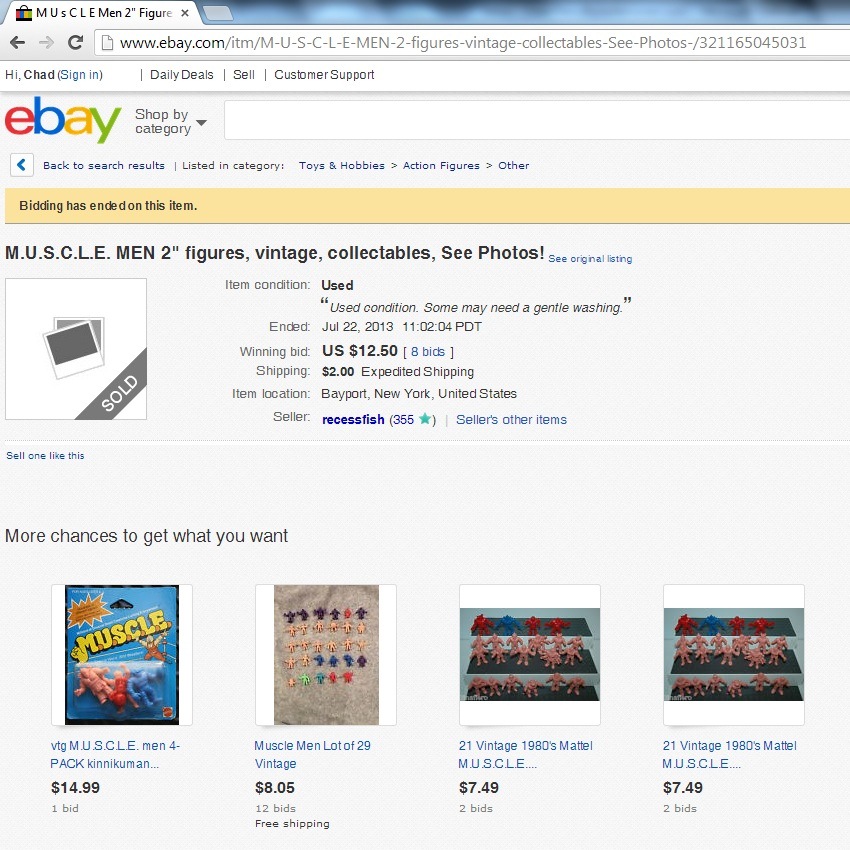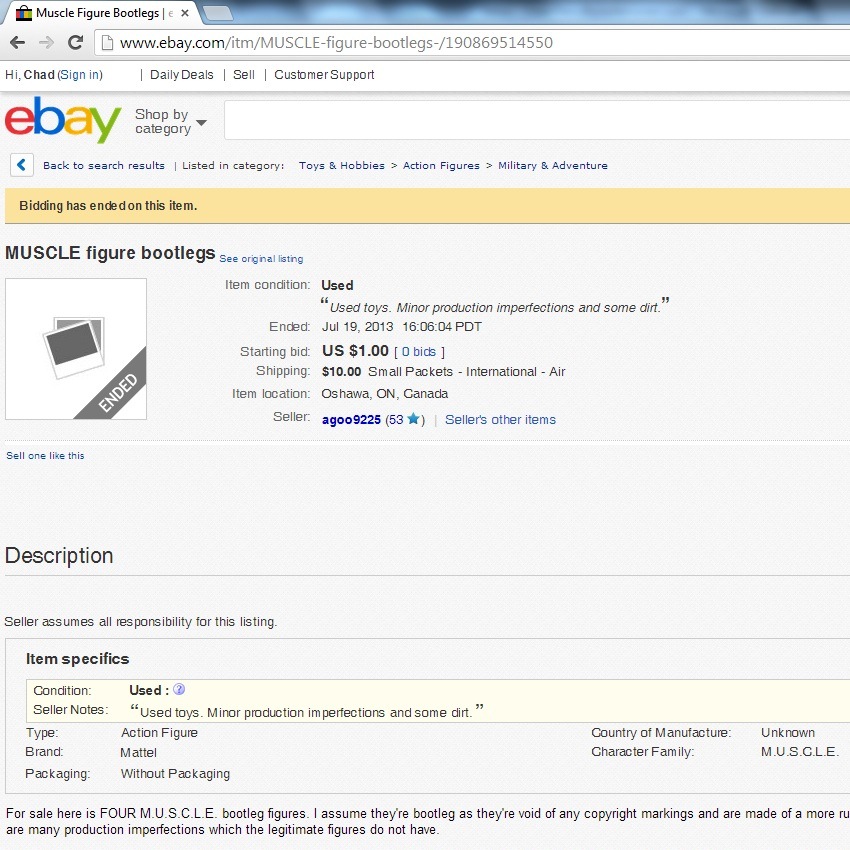 Auction Watch #137 Results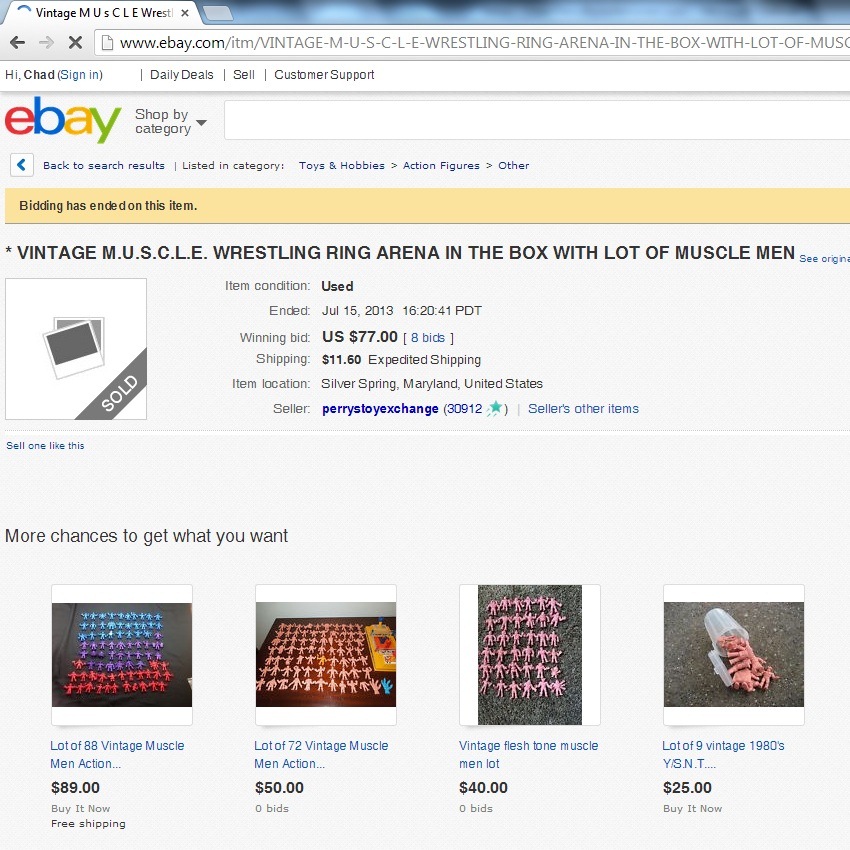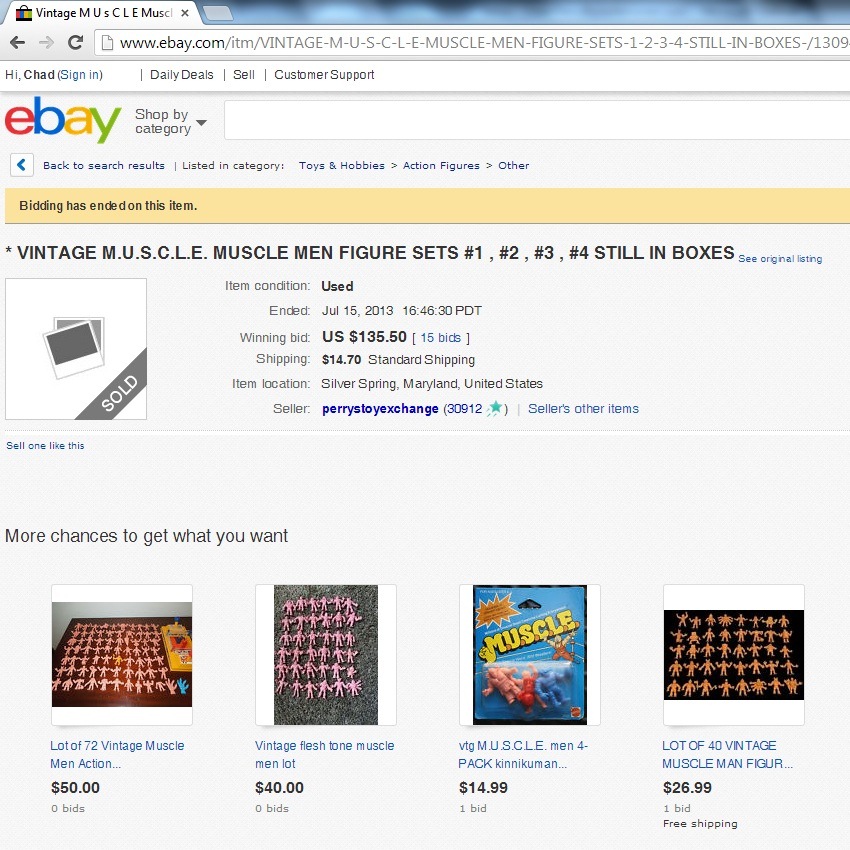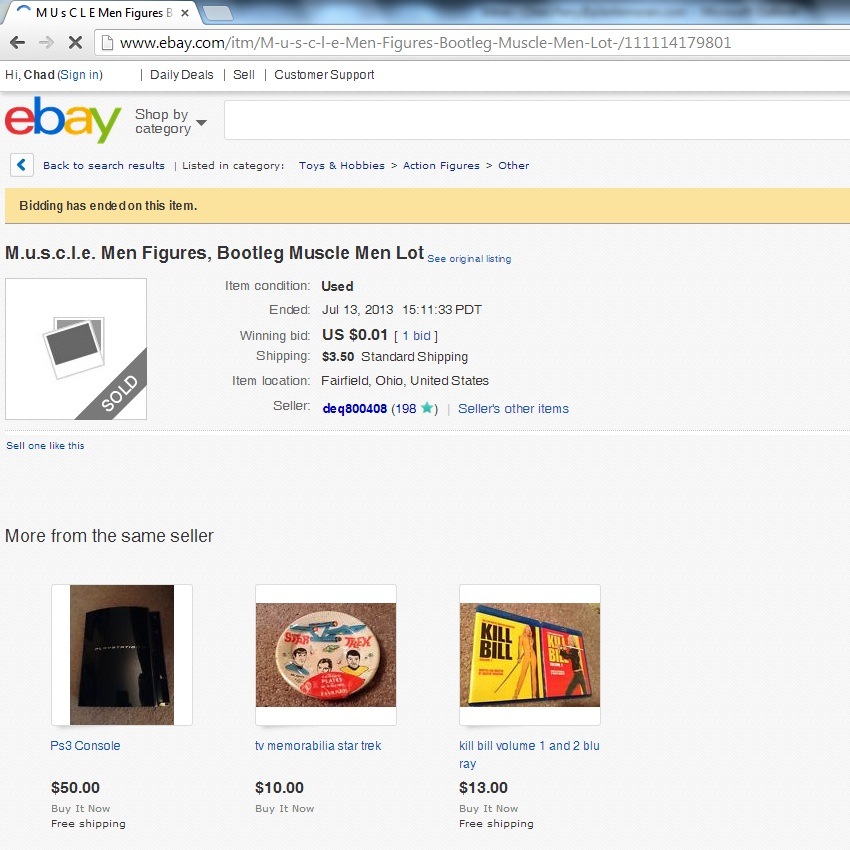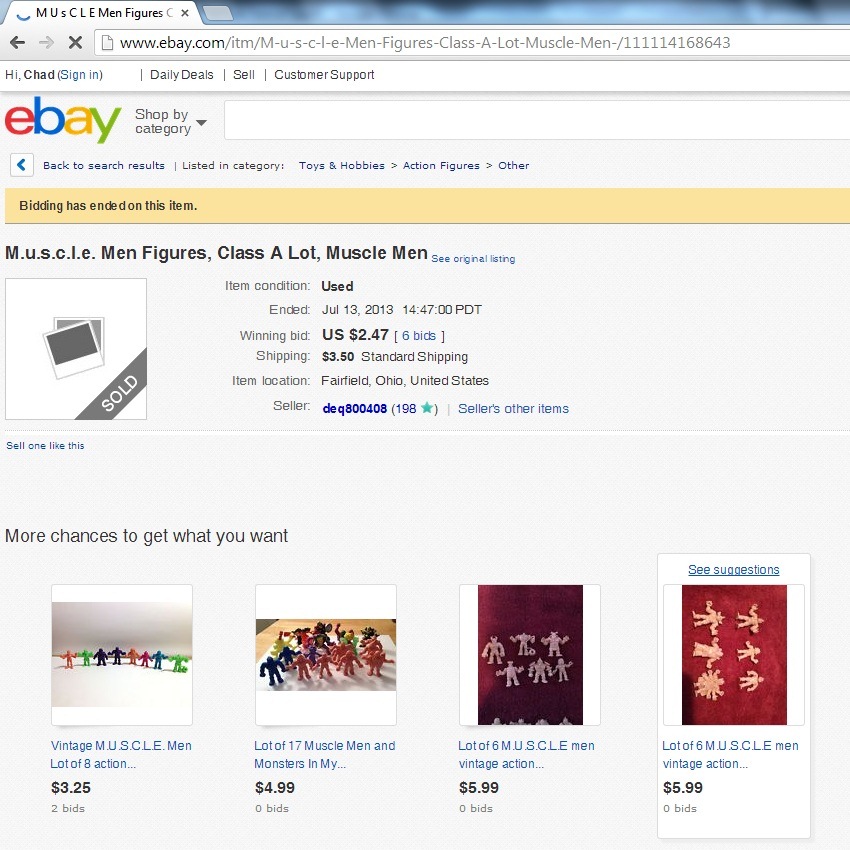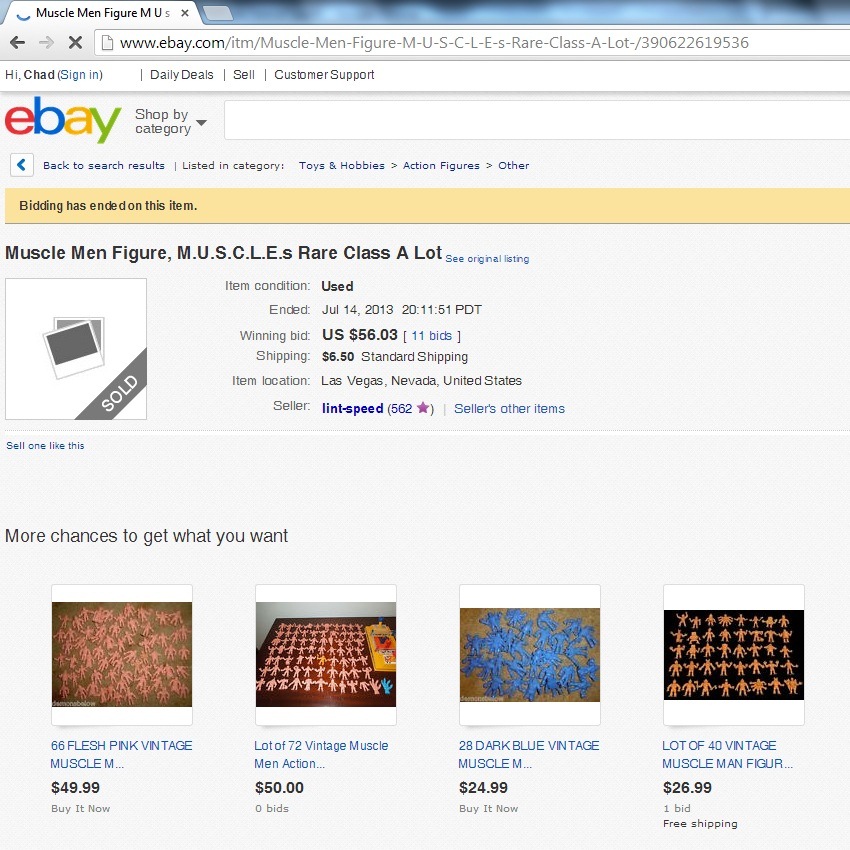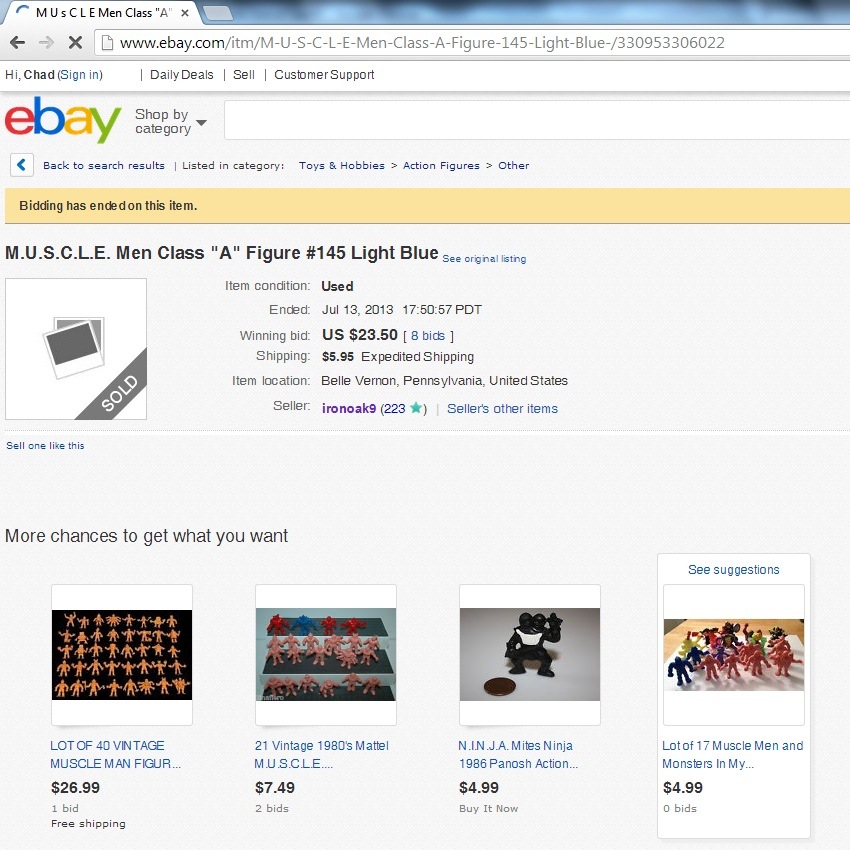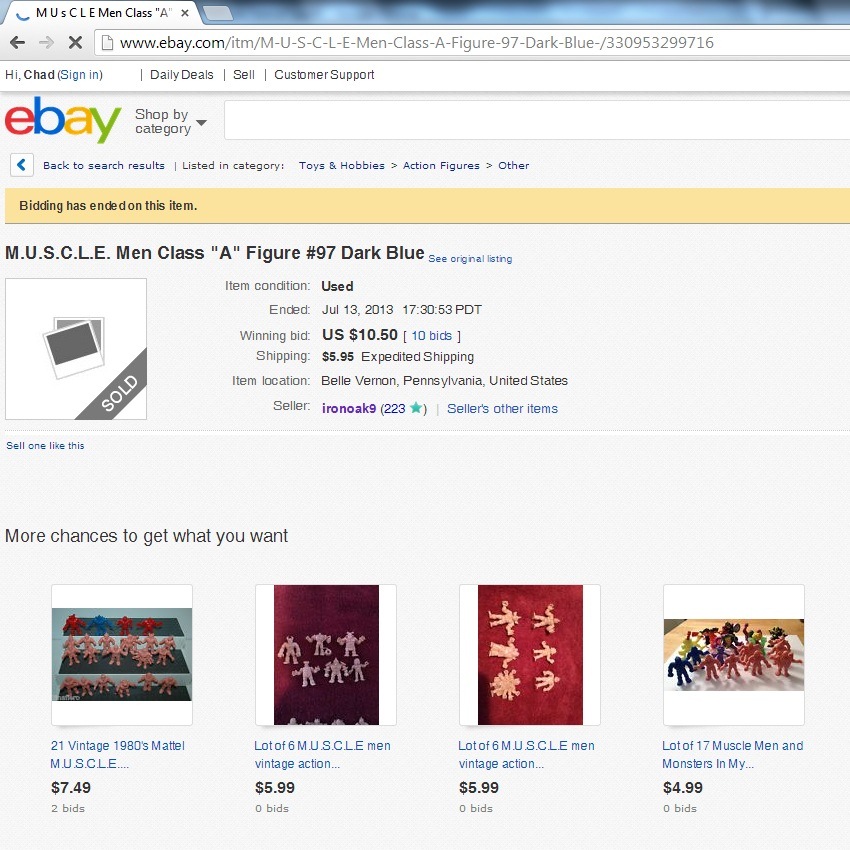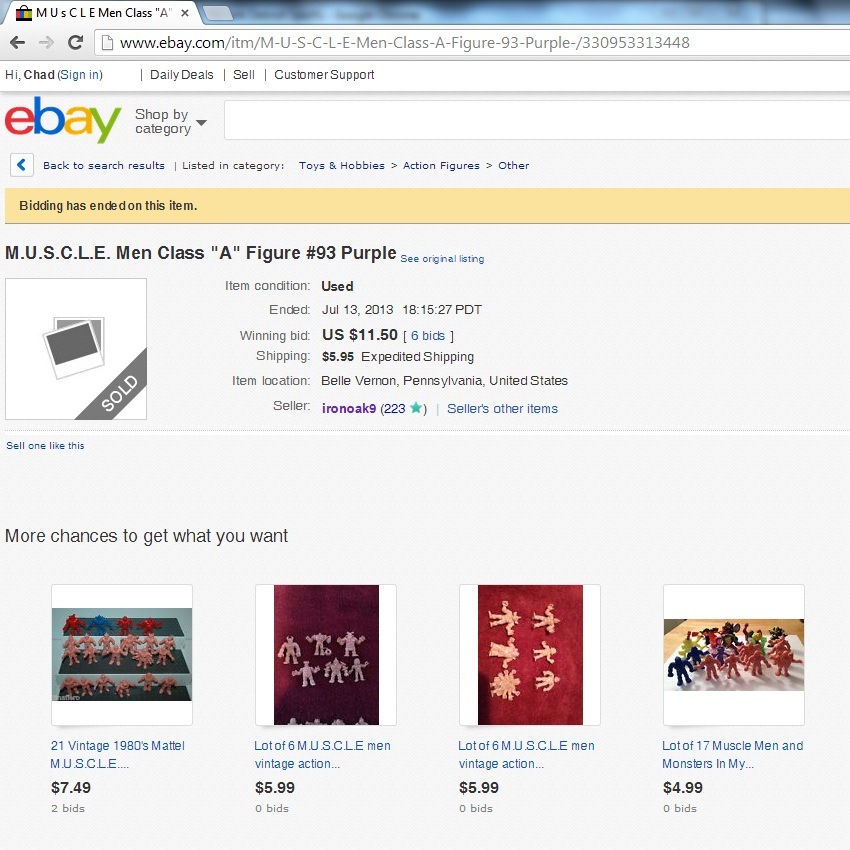 Auction Watch #136 Results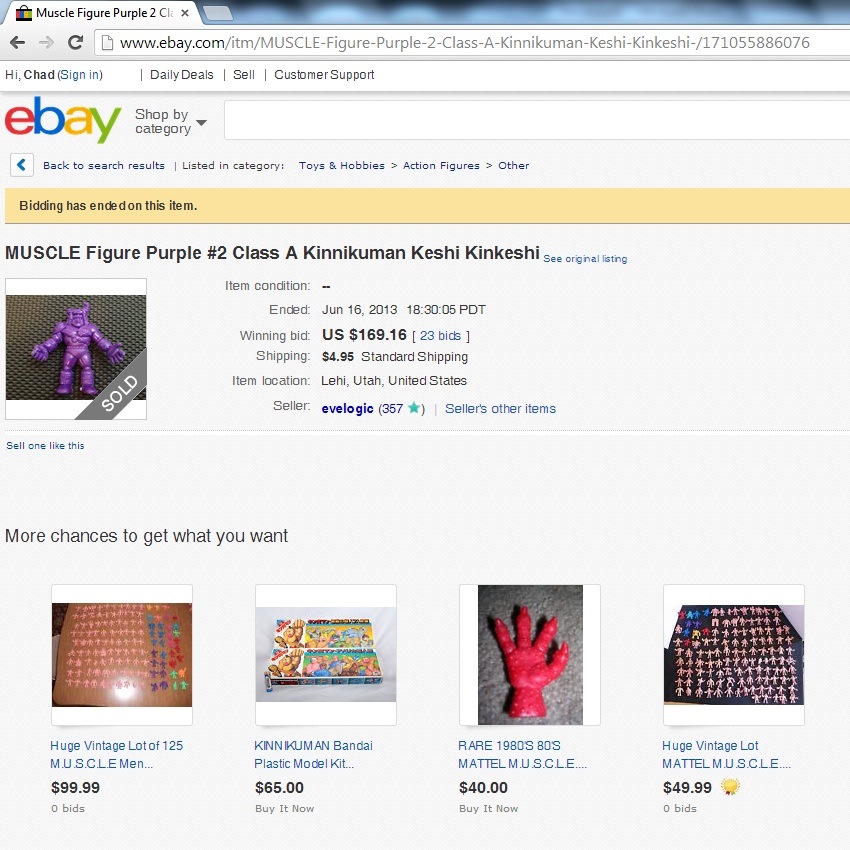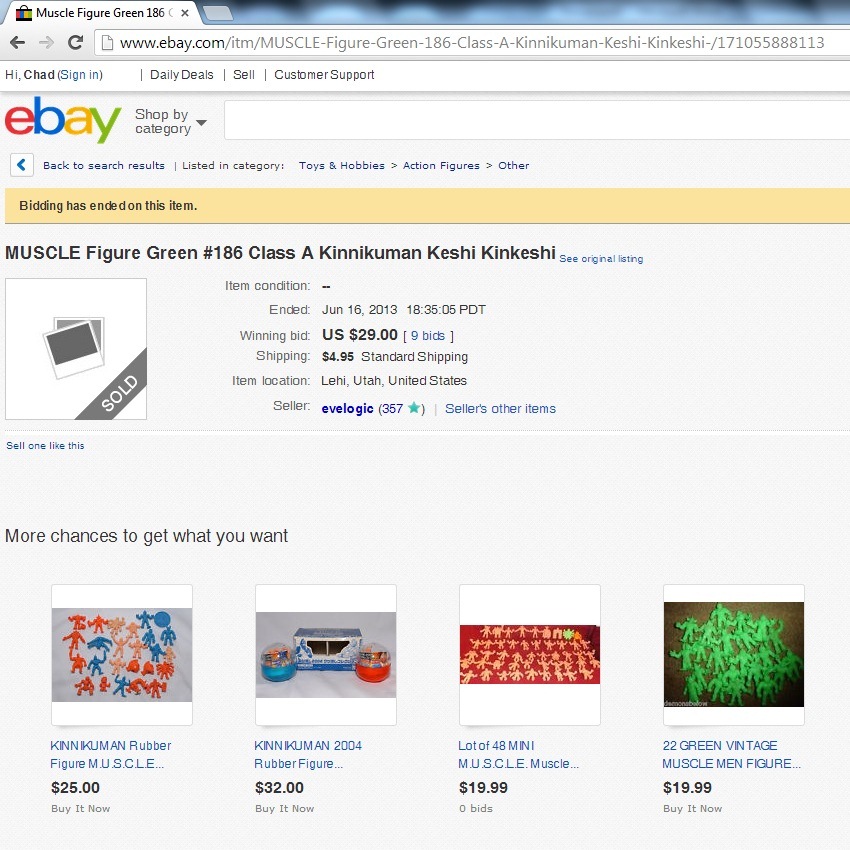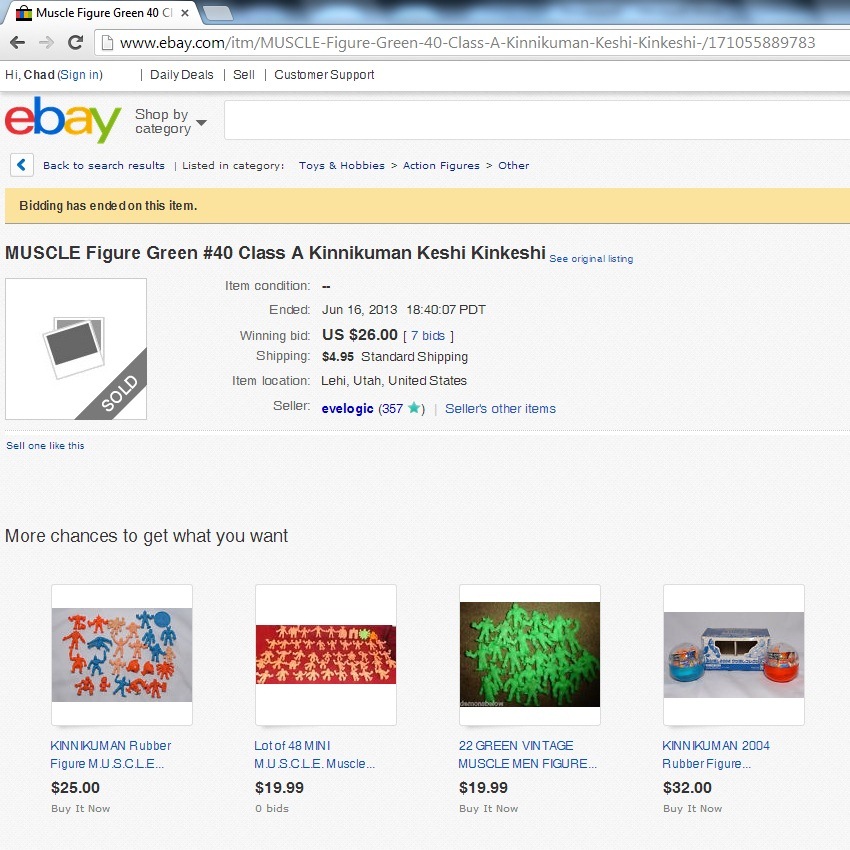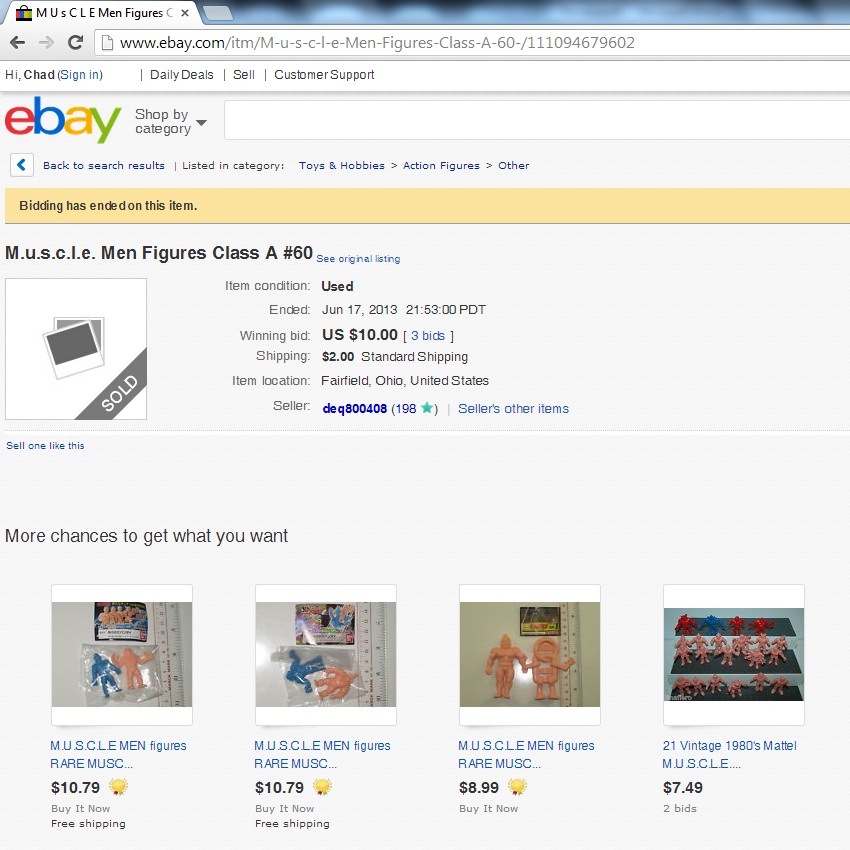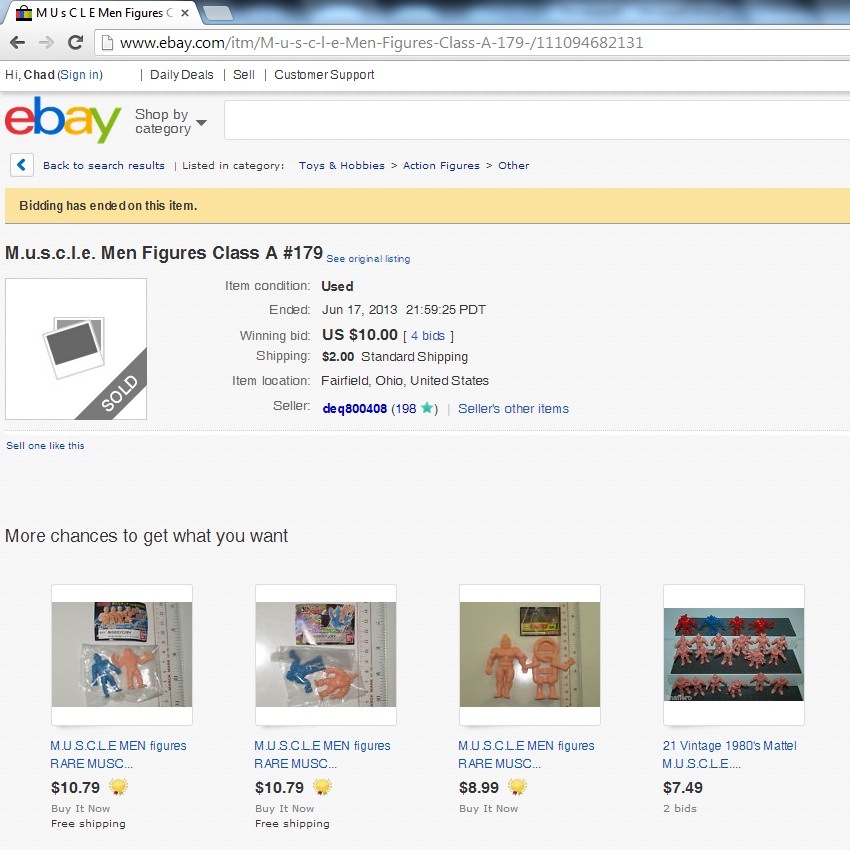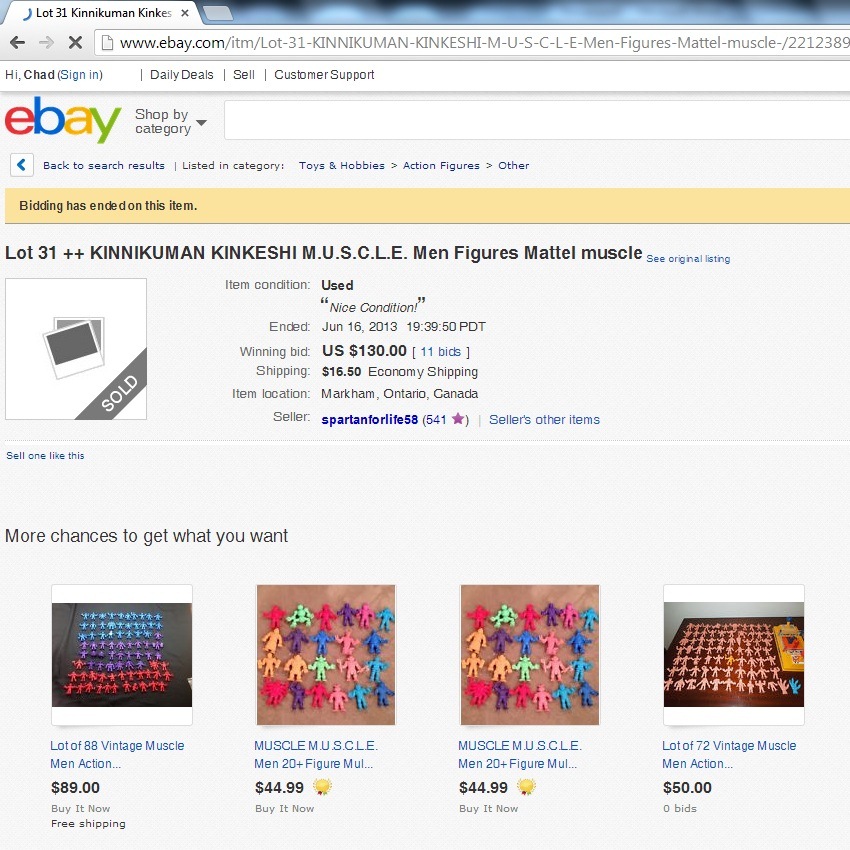 Auction Watch #135 Results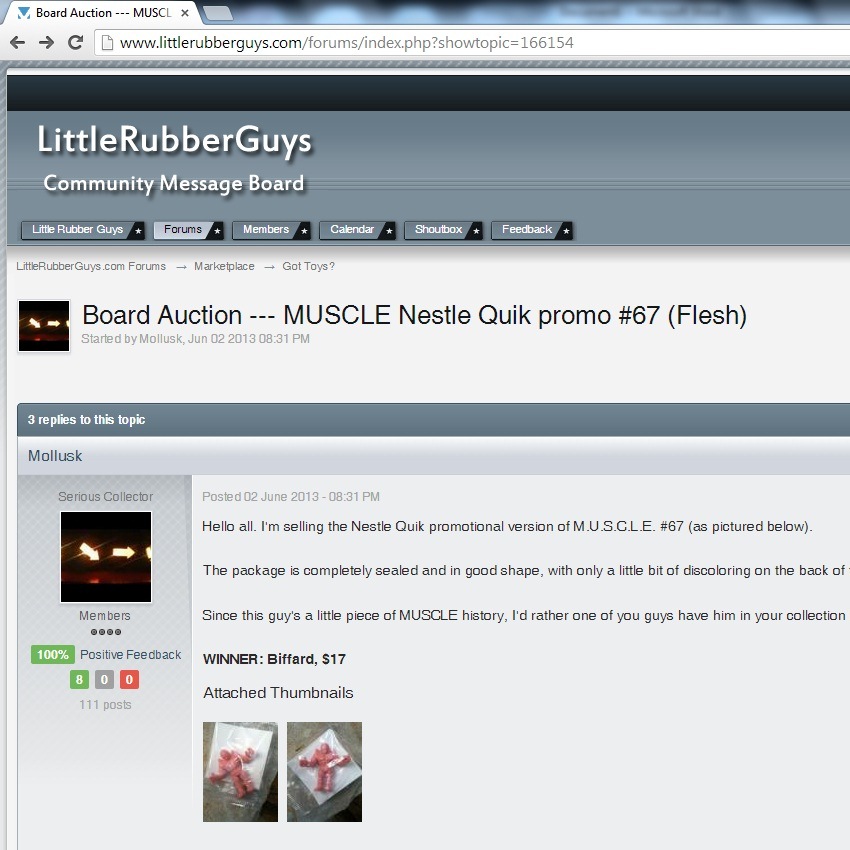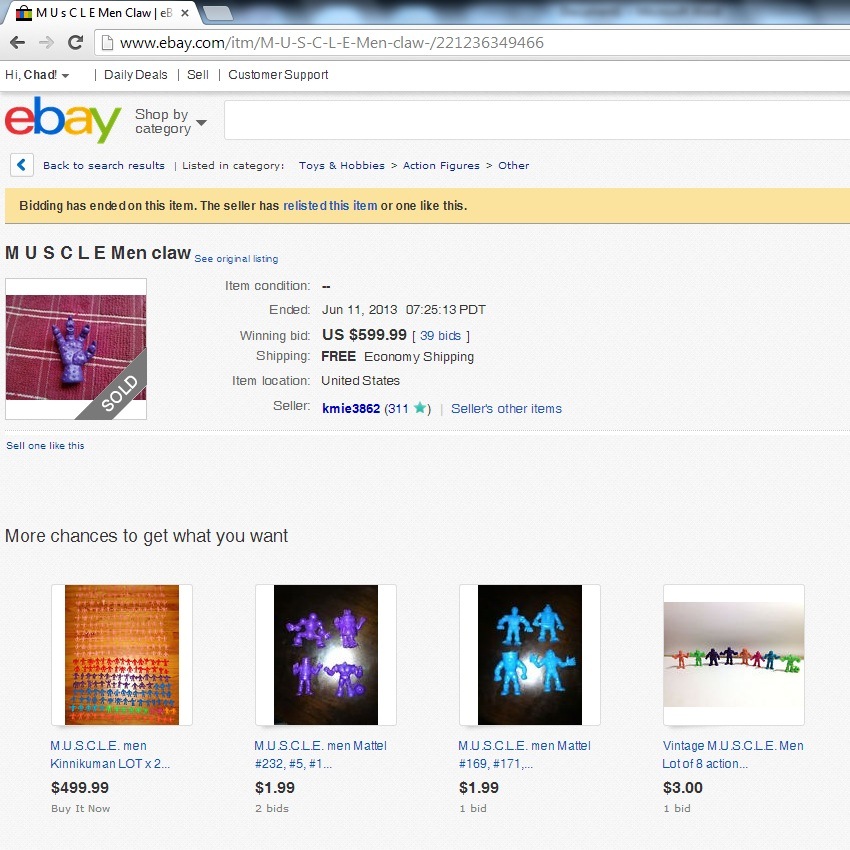 Auction Watch #134 Results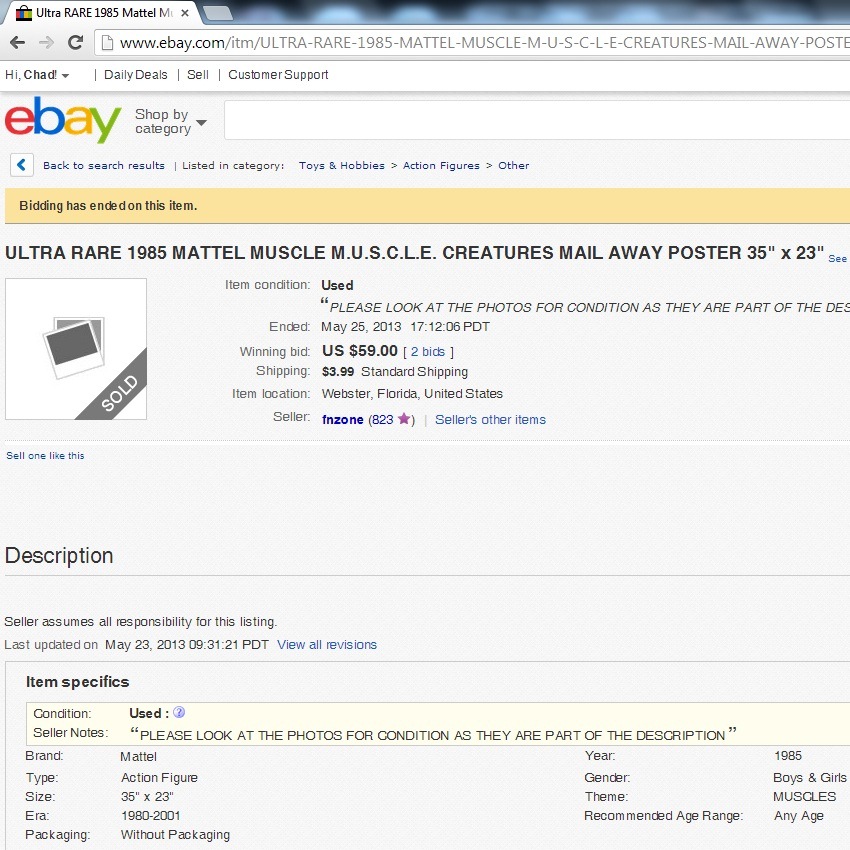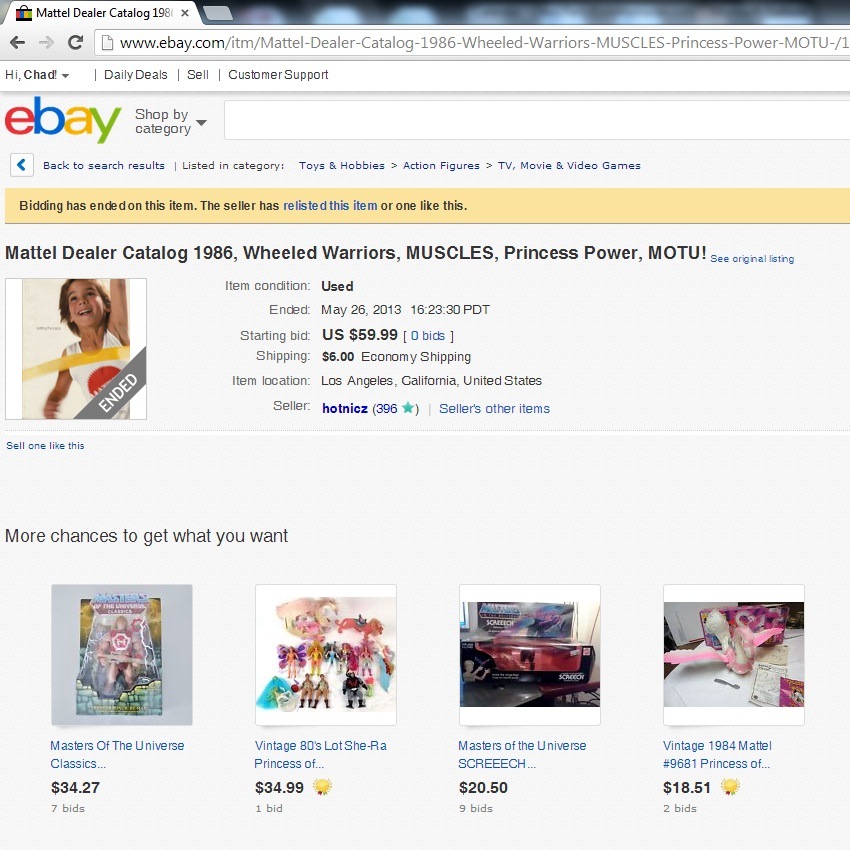 Auction Watch #133 Results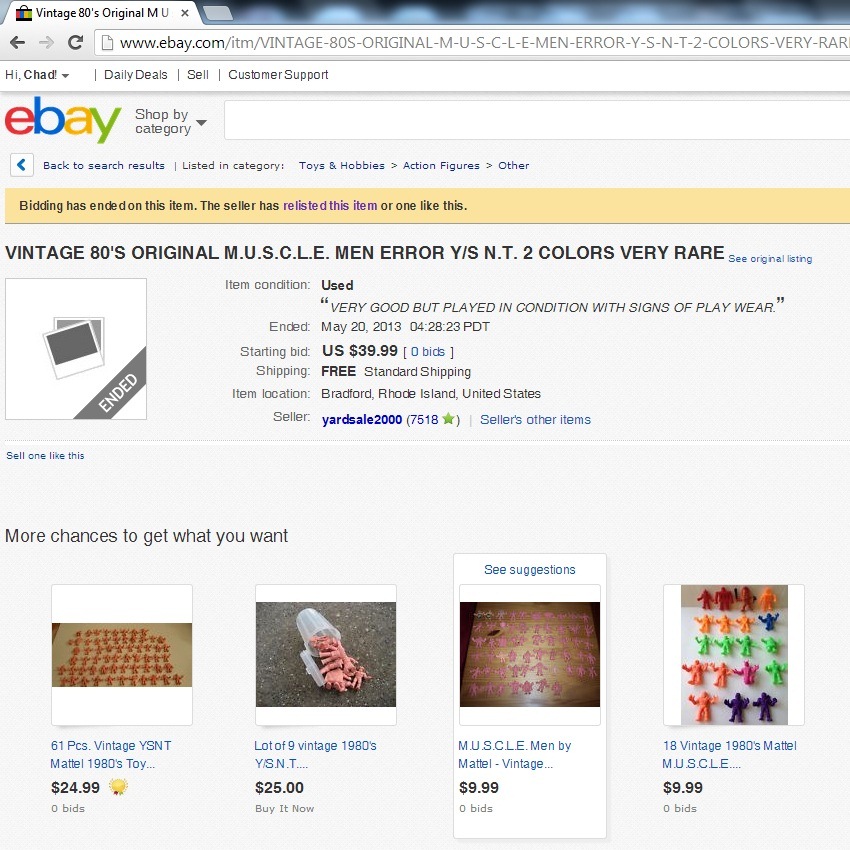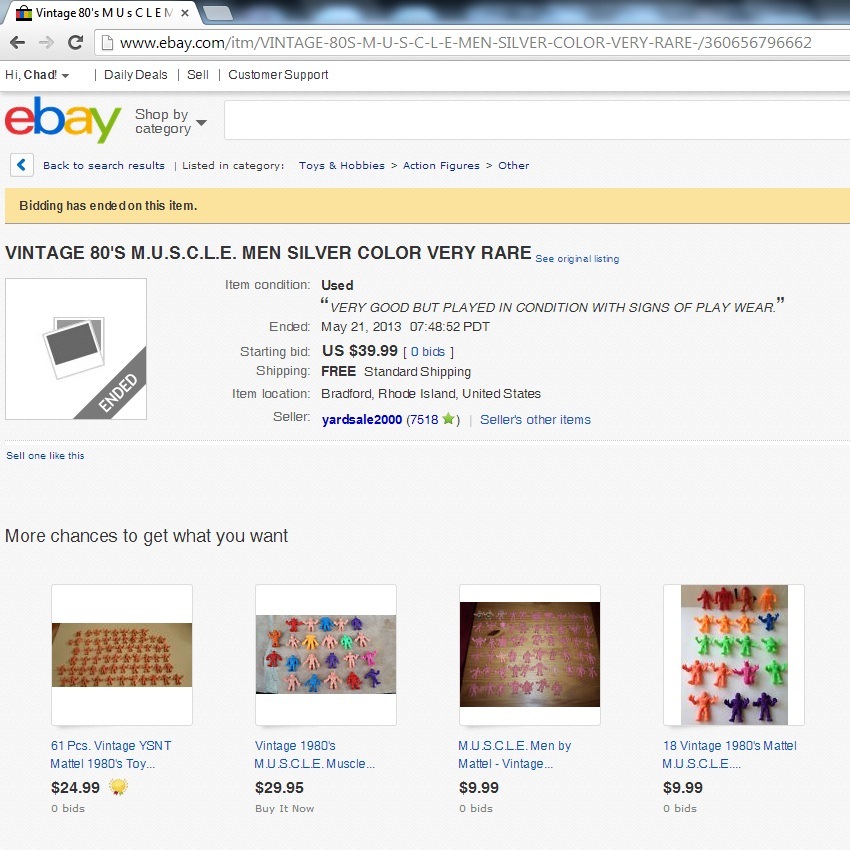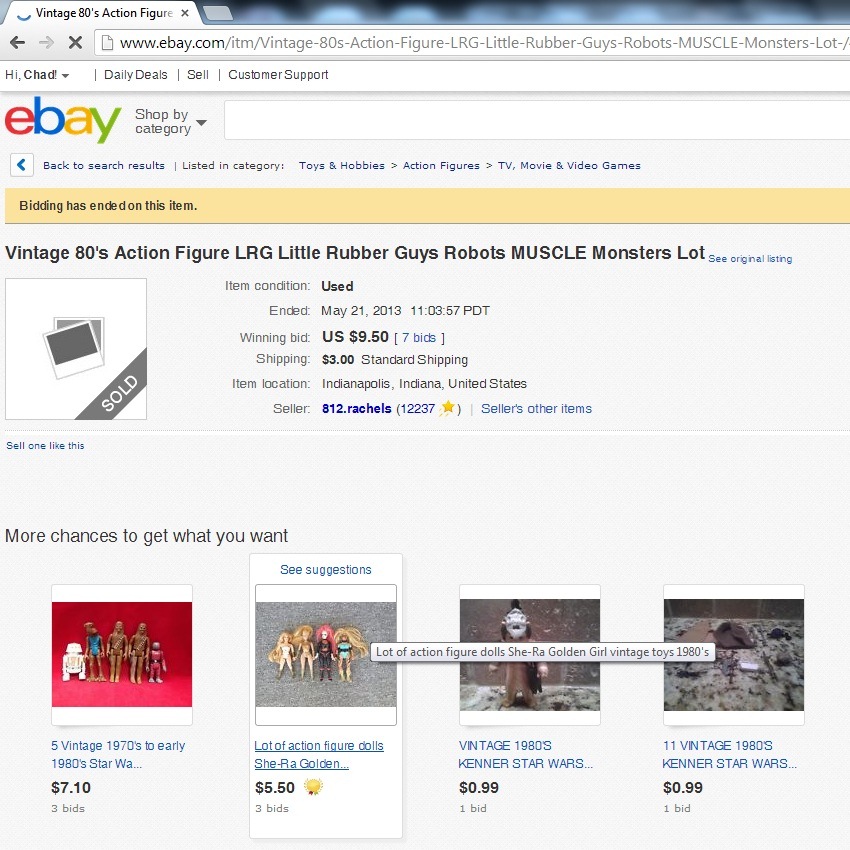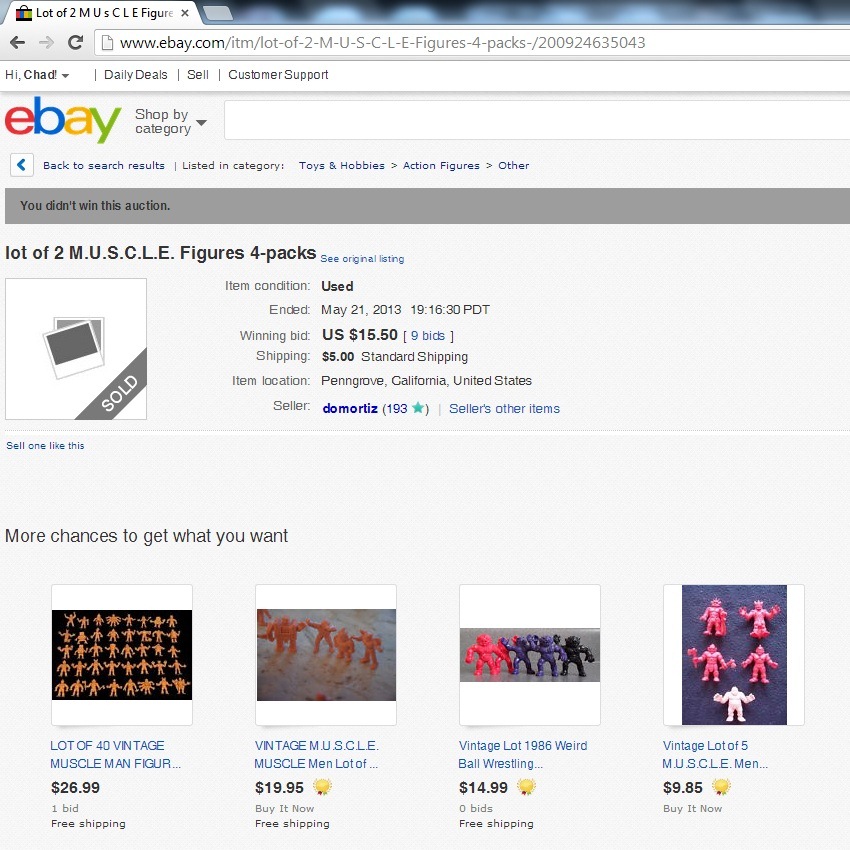 Auction Watch #132 Results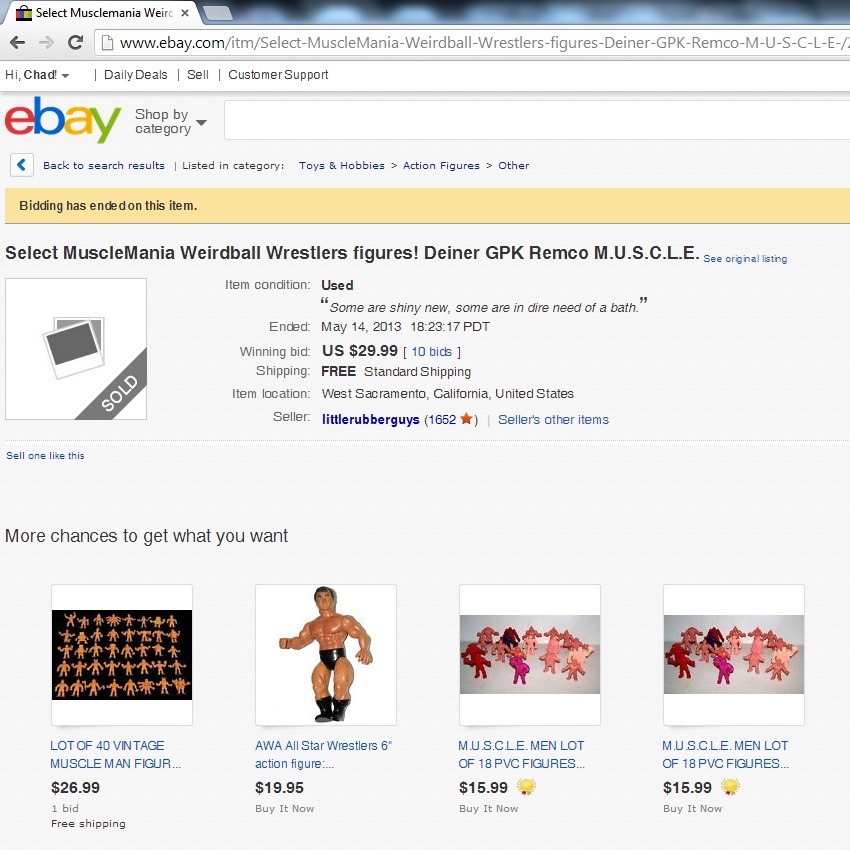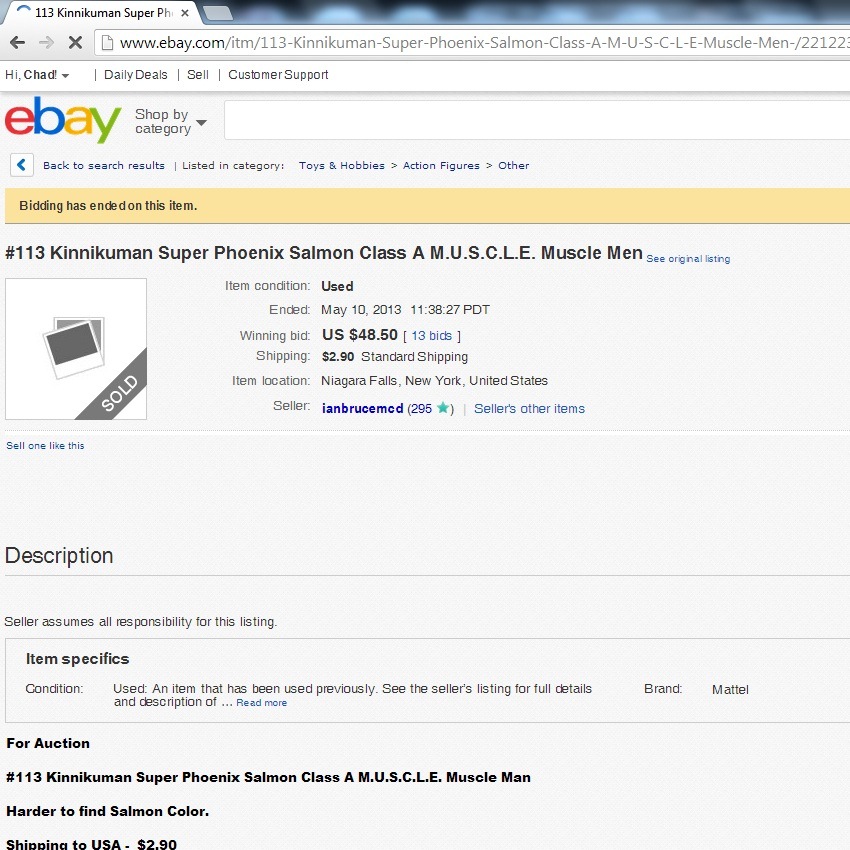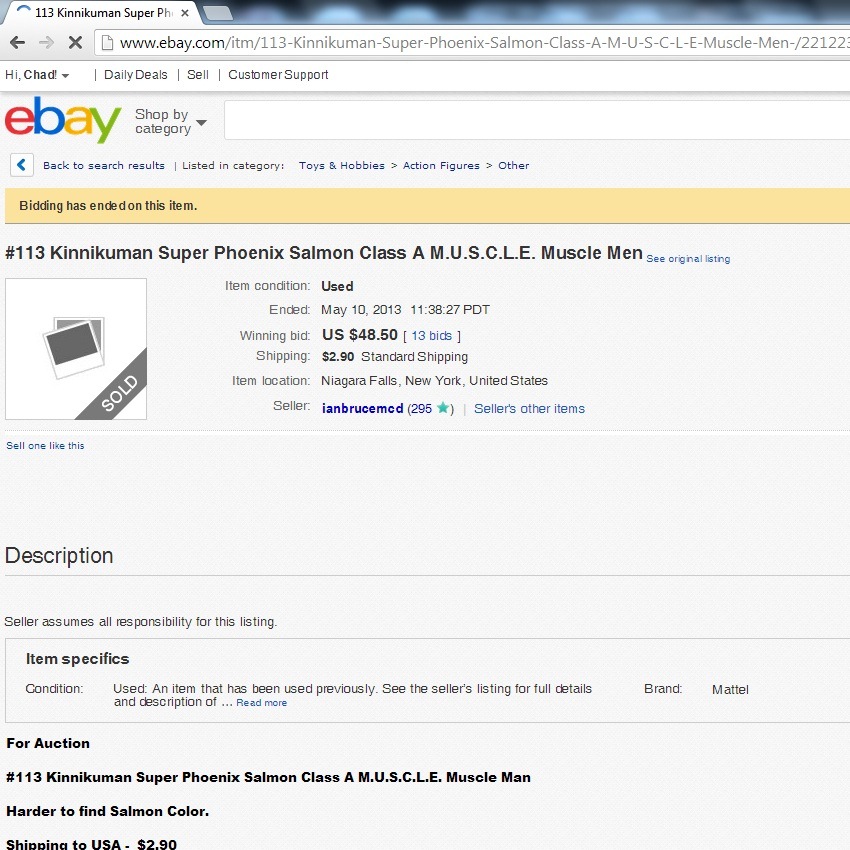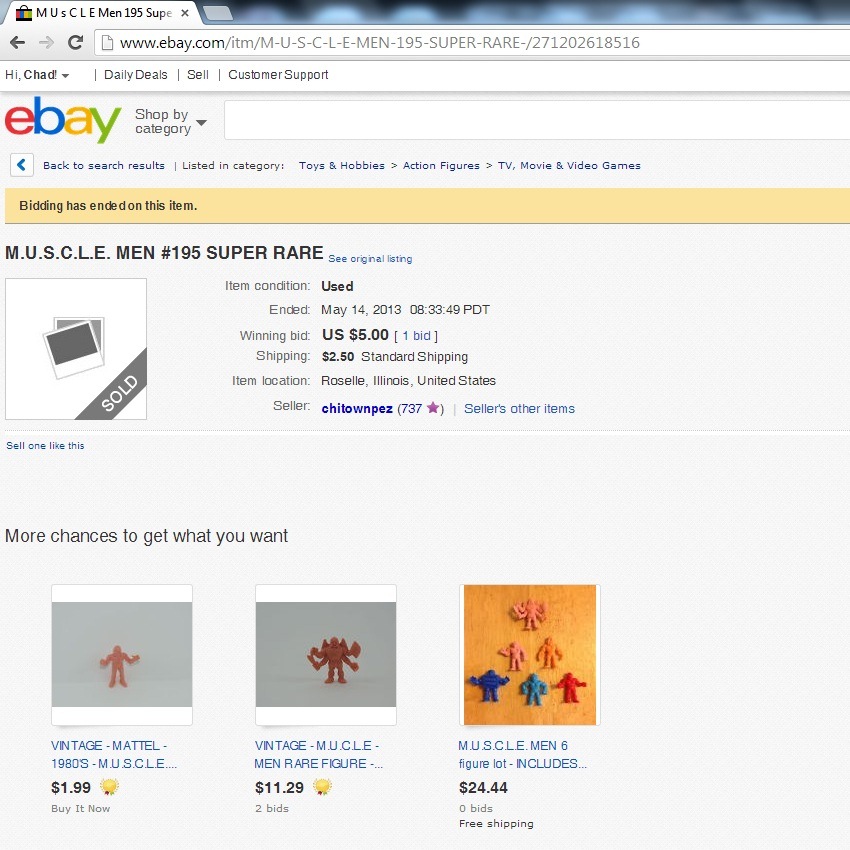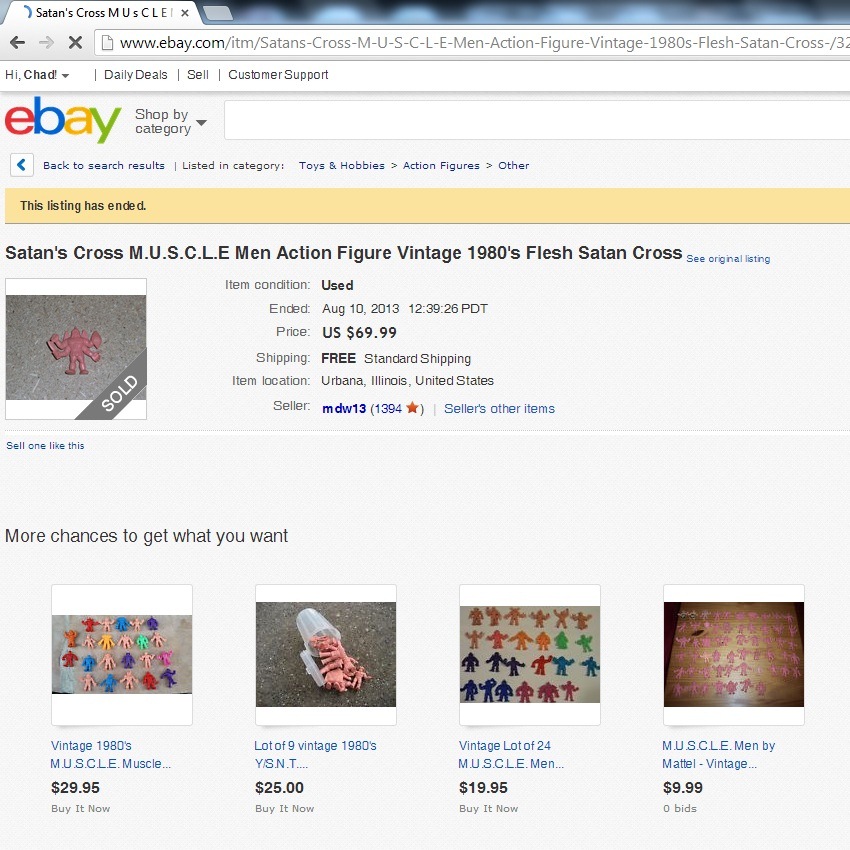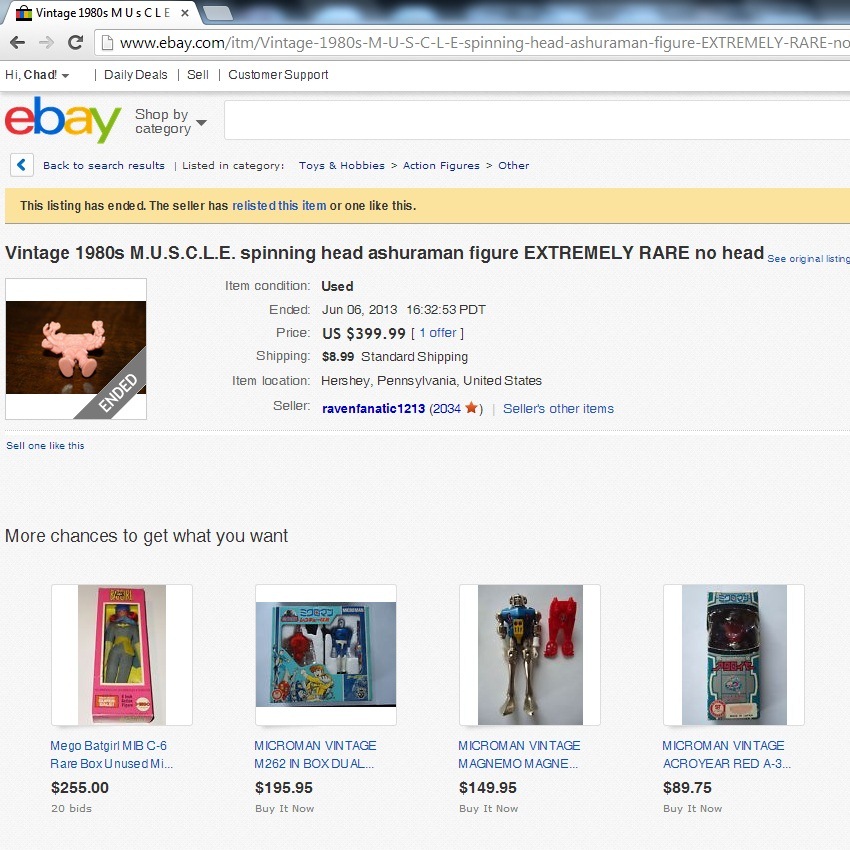 Auction Watch #131 Results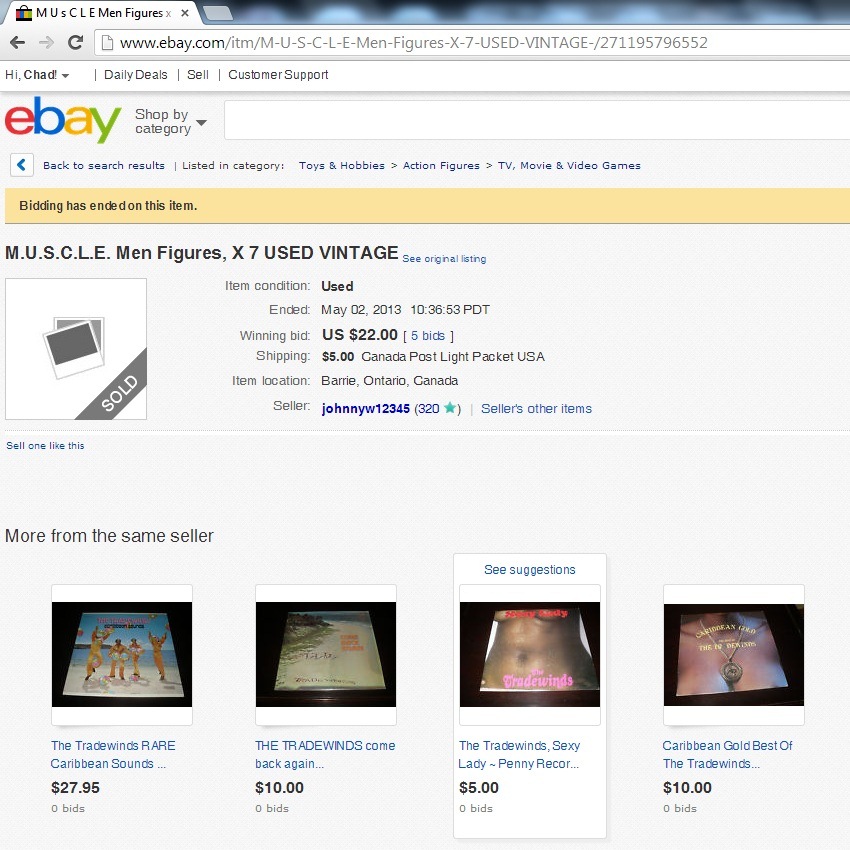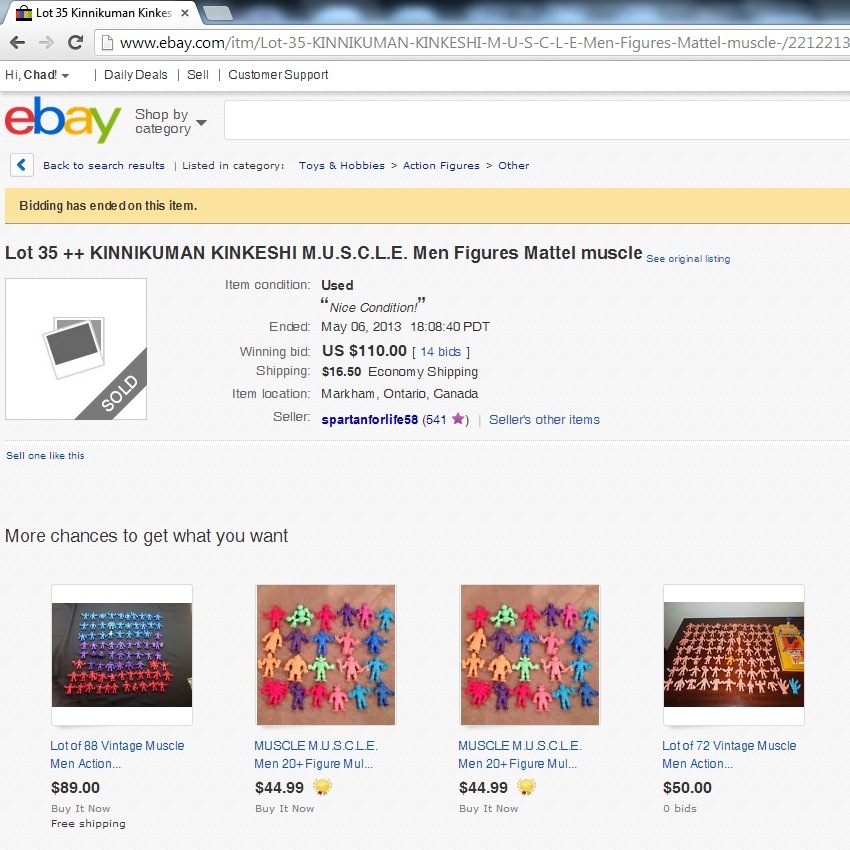 Auction Watch #130 Results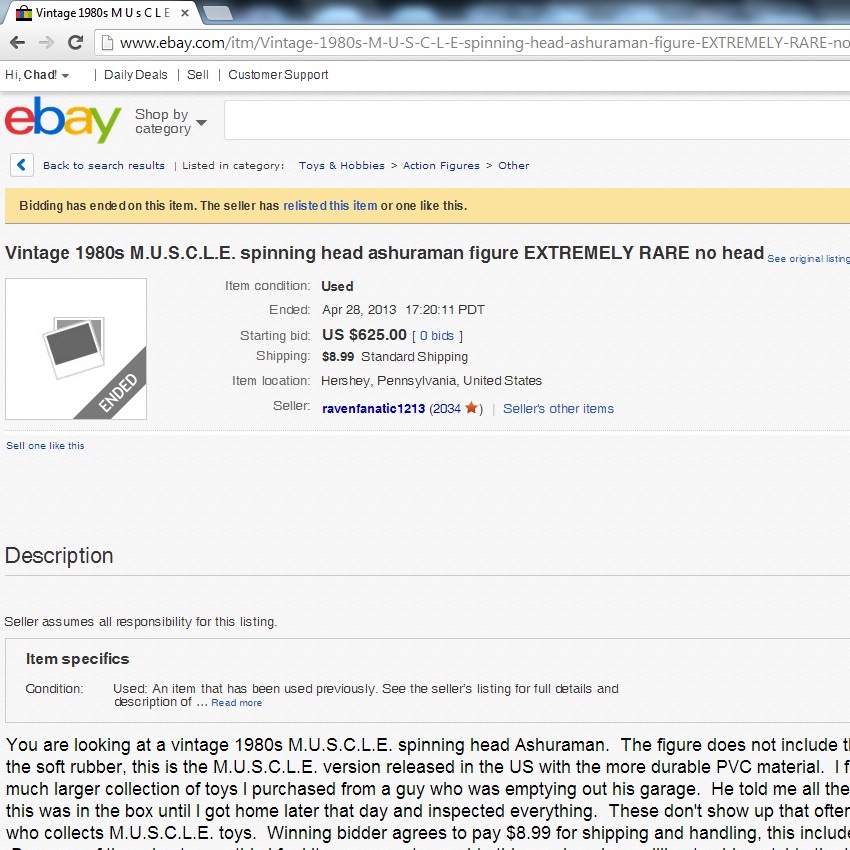 Auction Watch #129 Results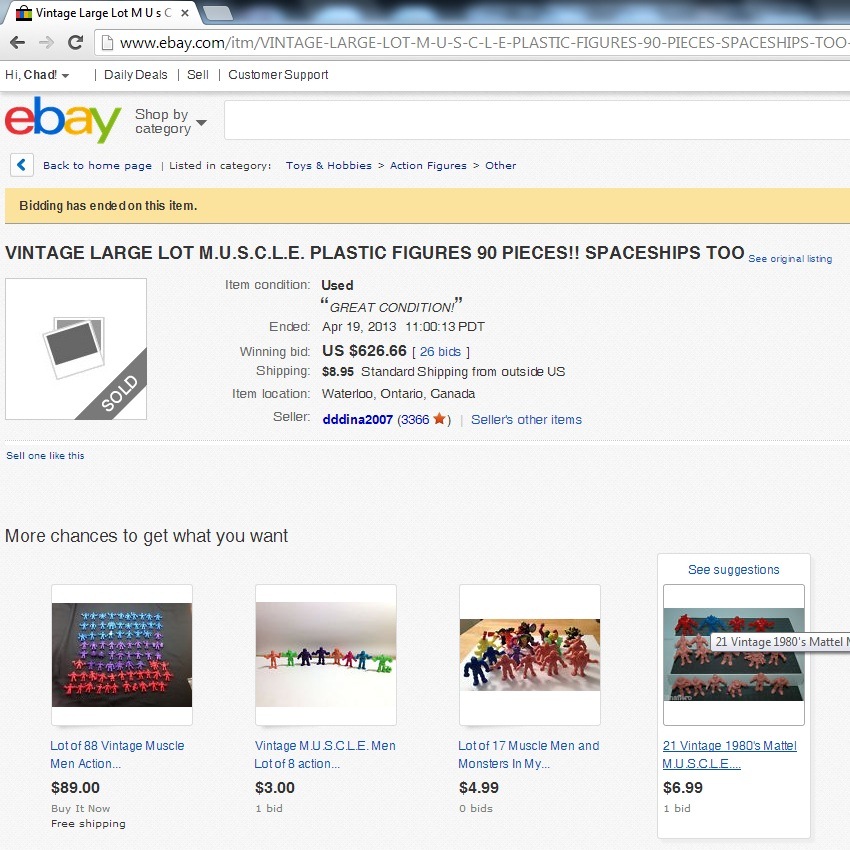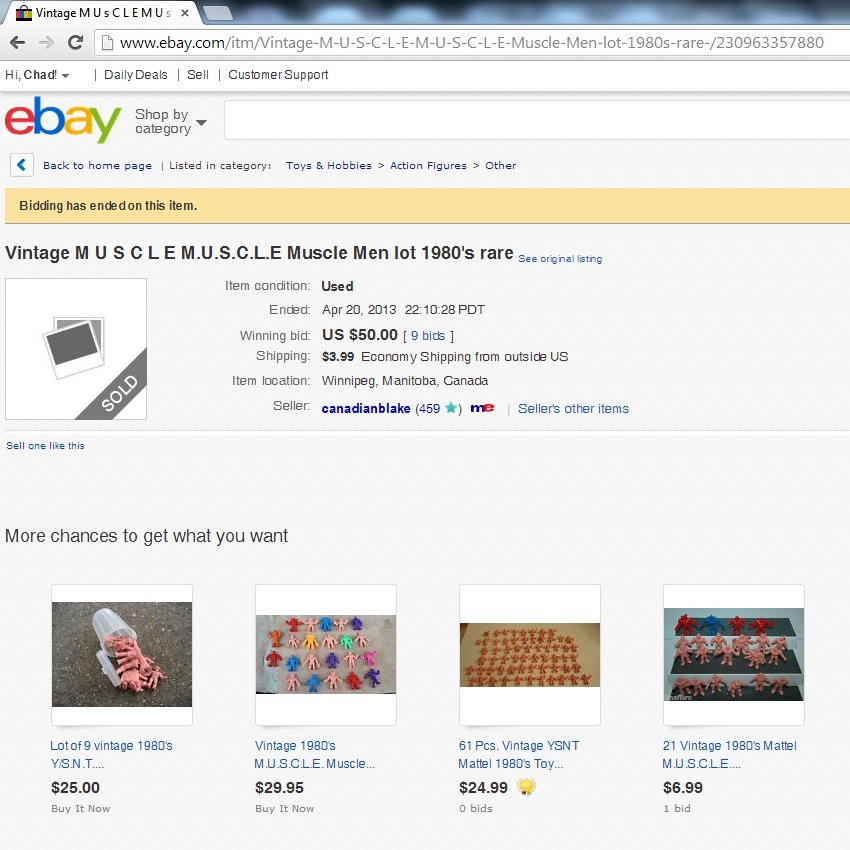 Auction Watch #128 Results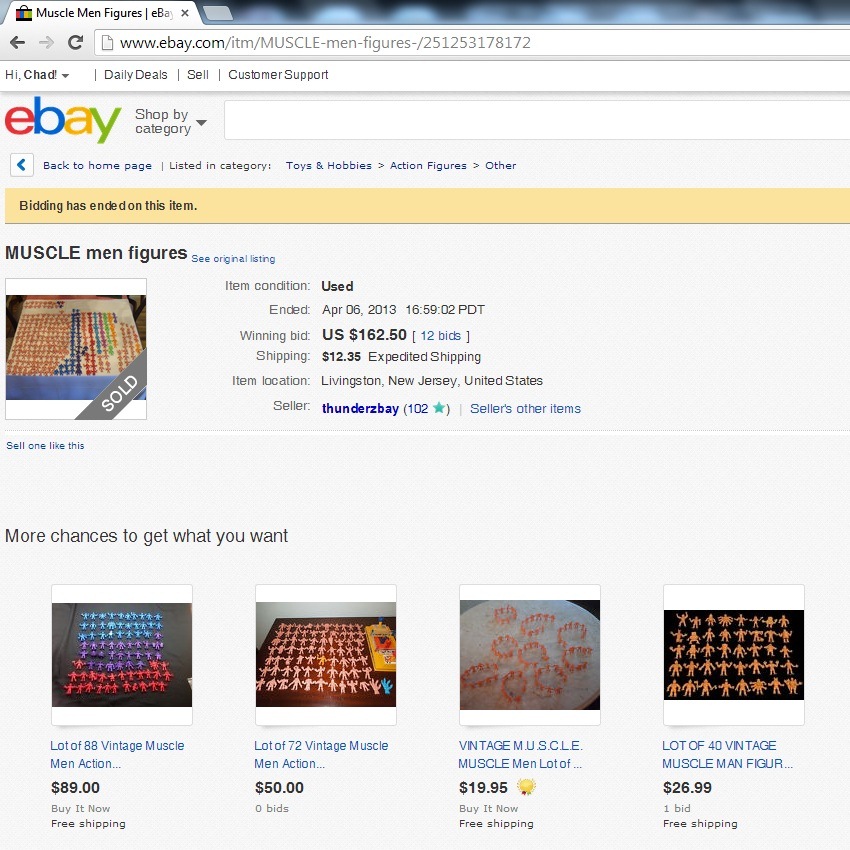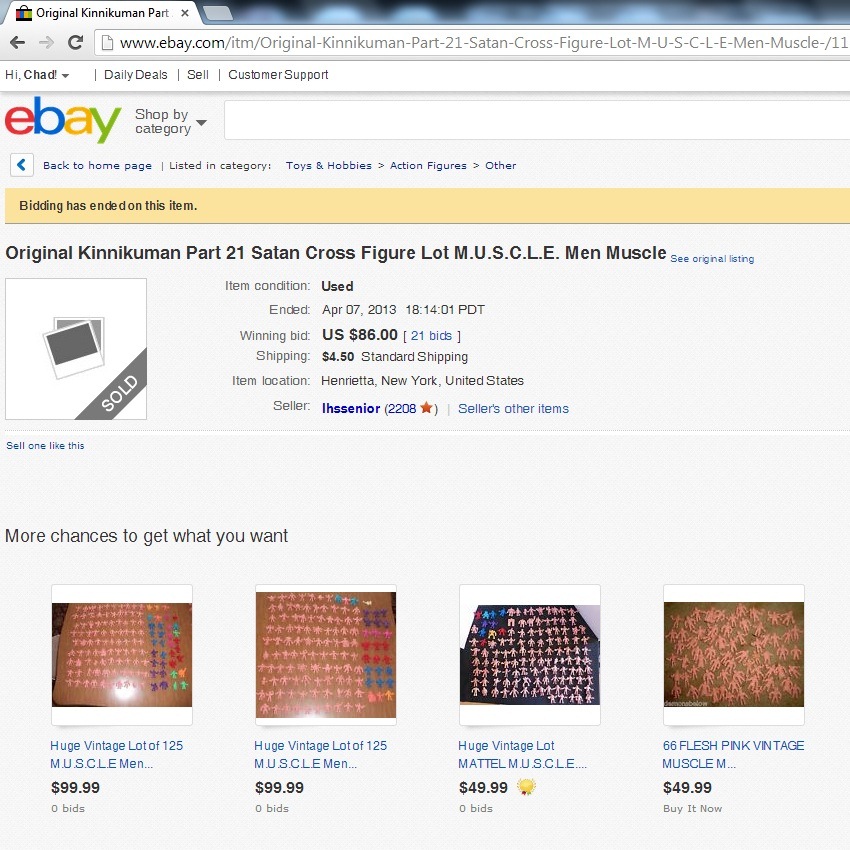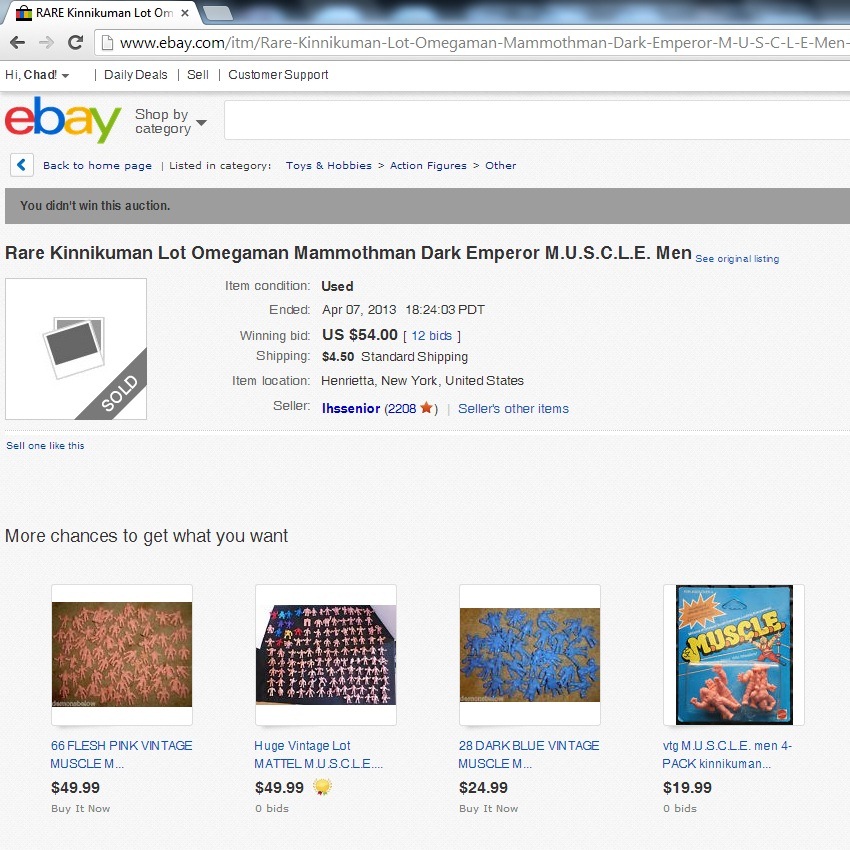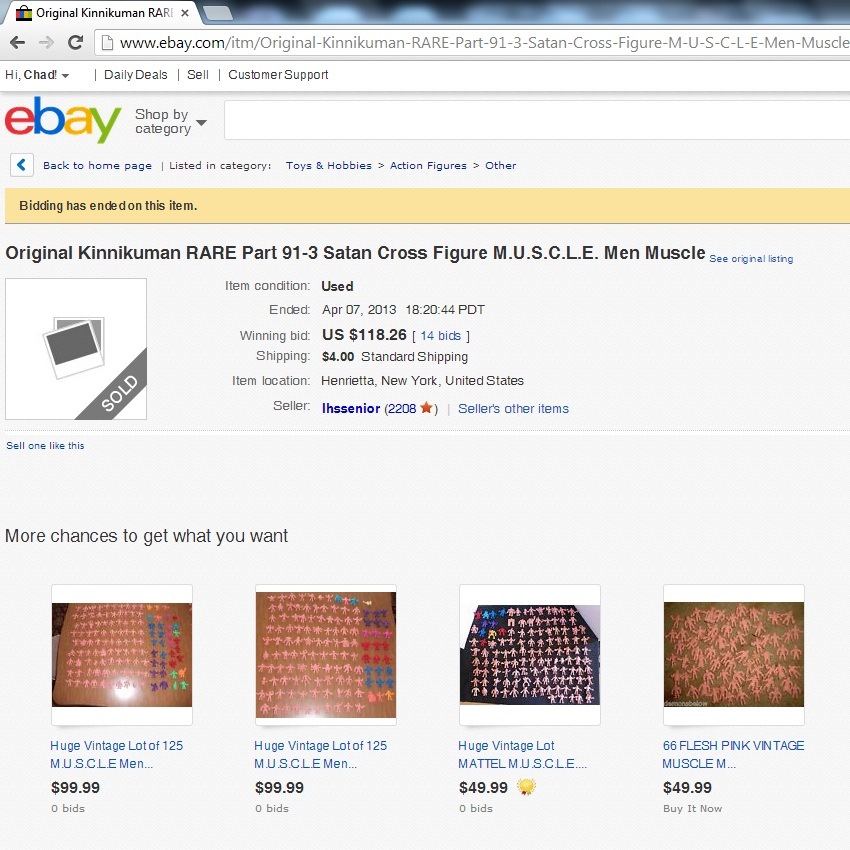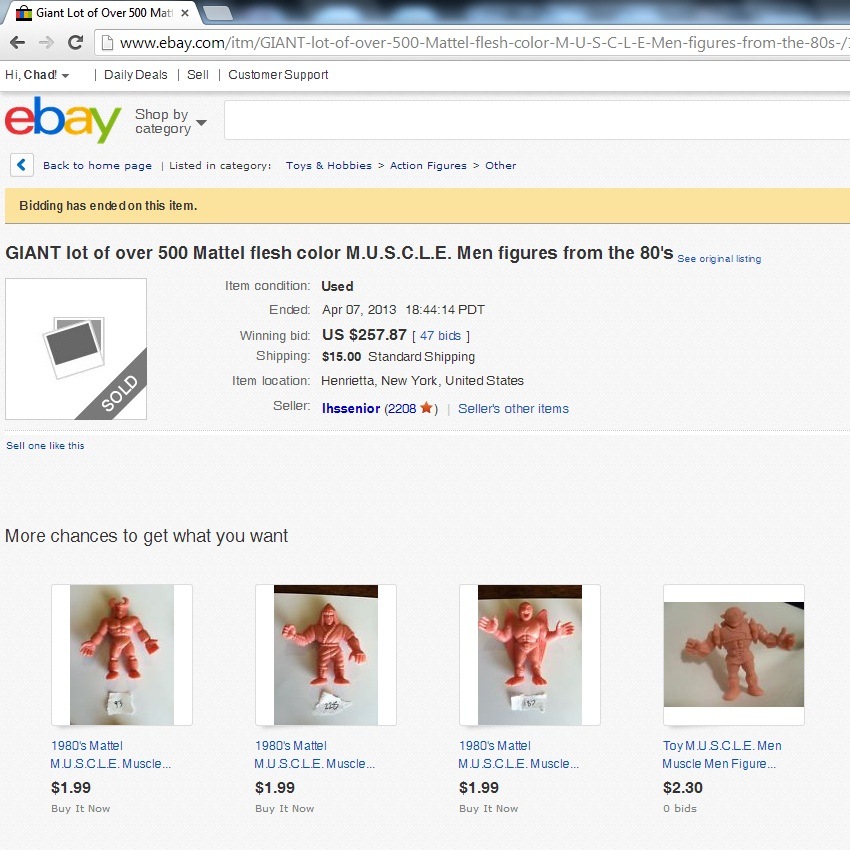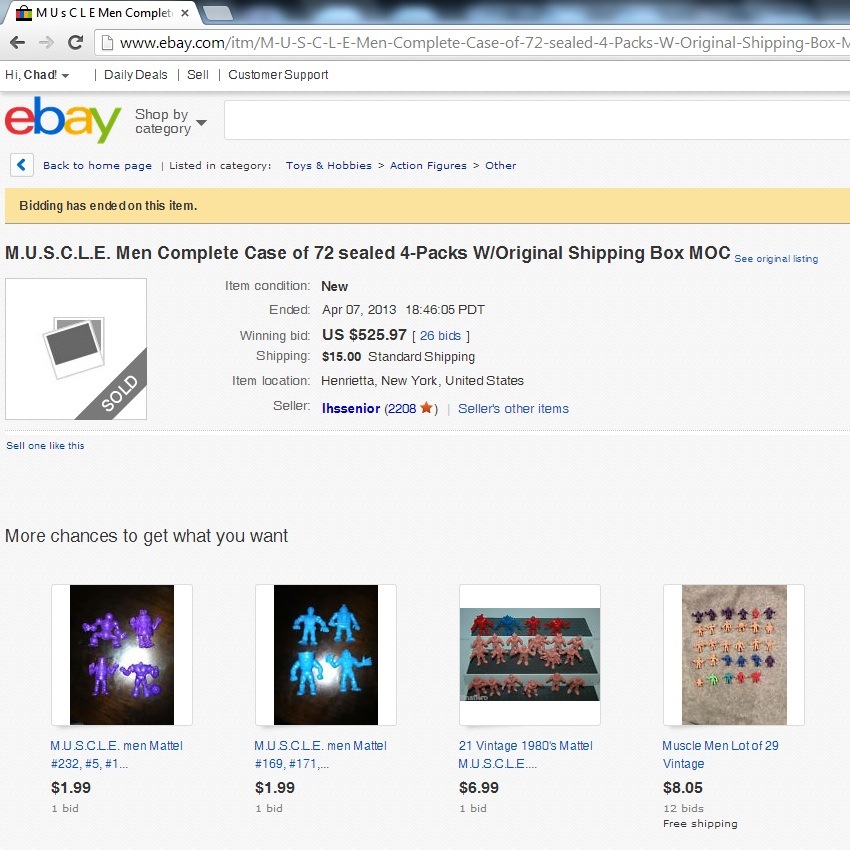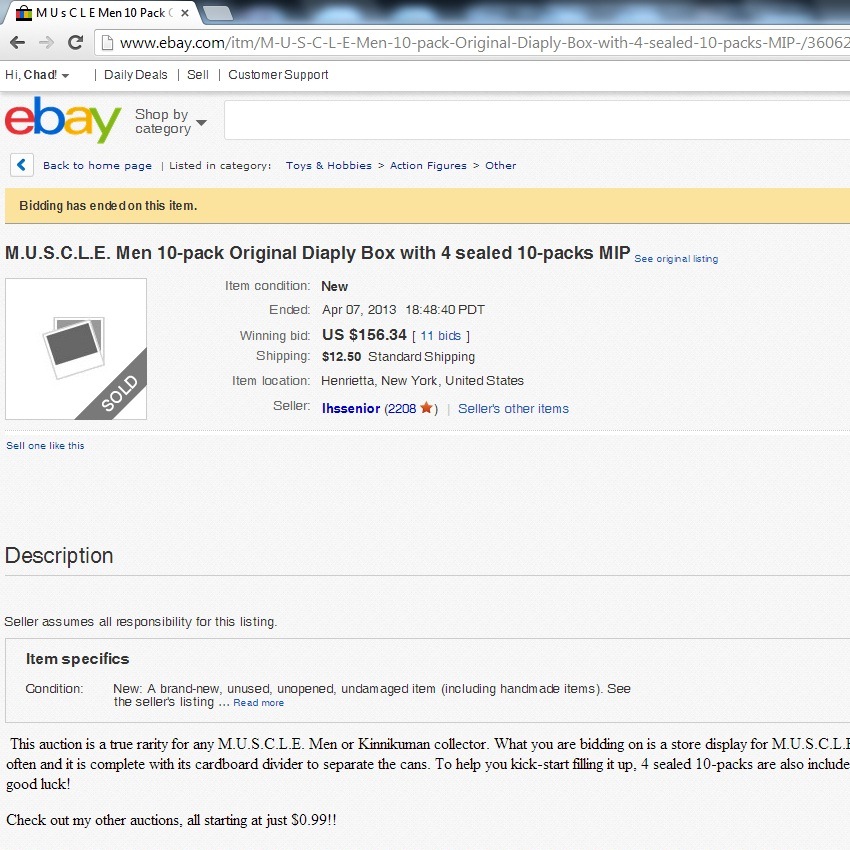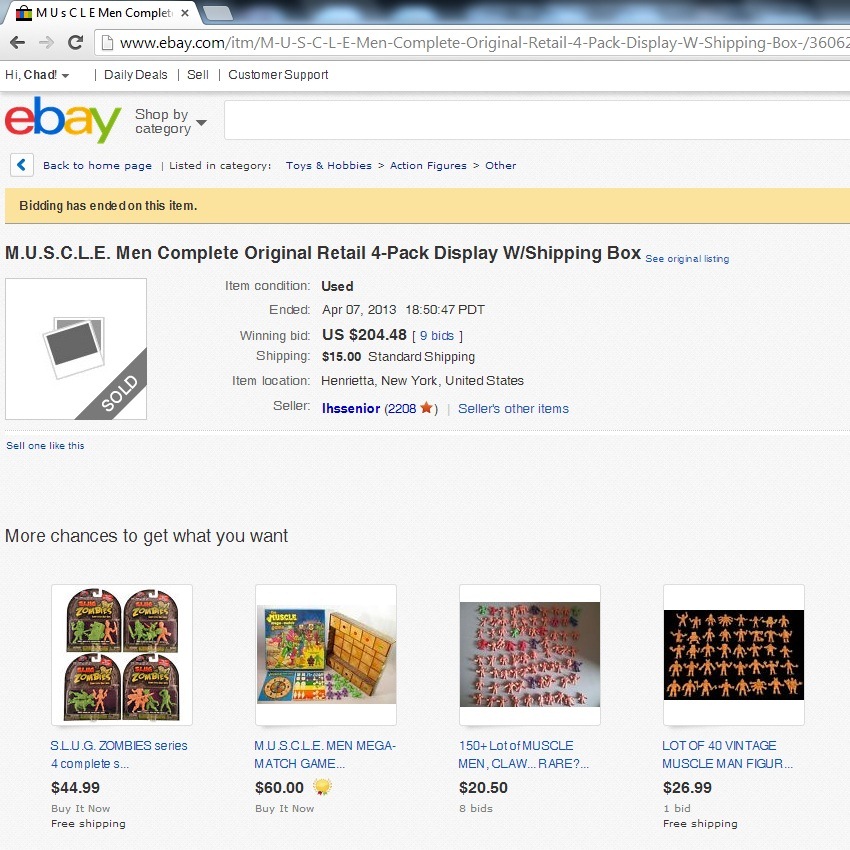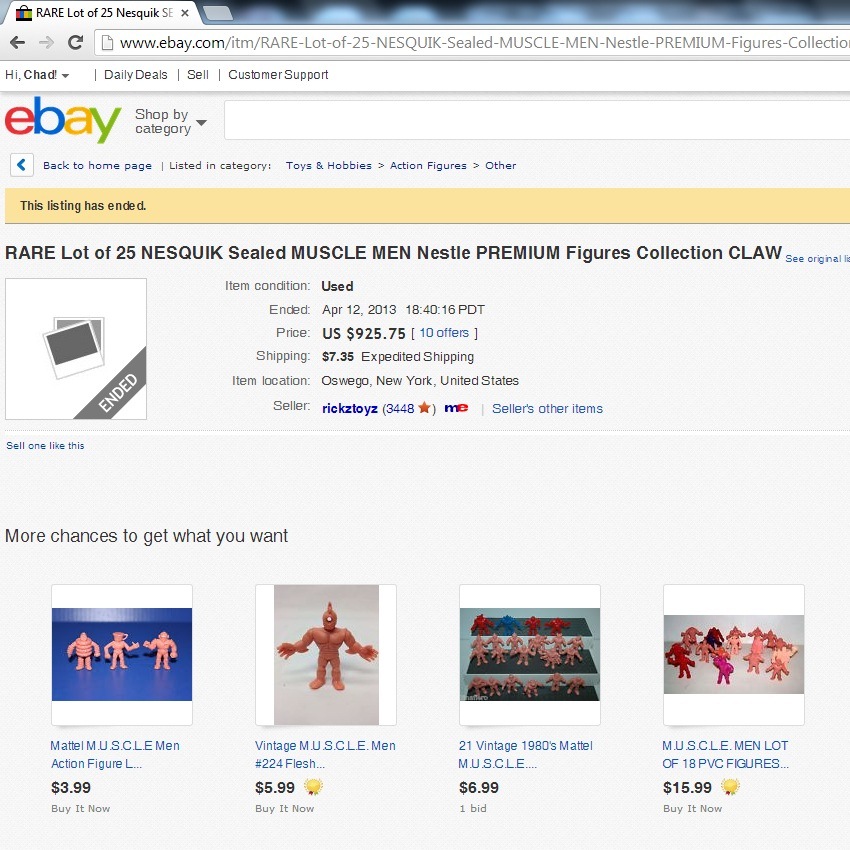 Auction Watch #127 Results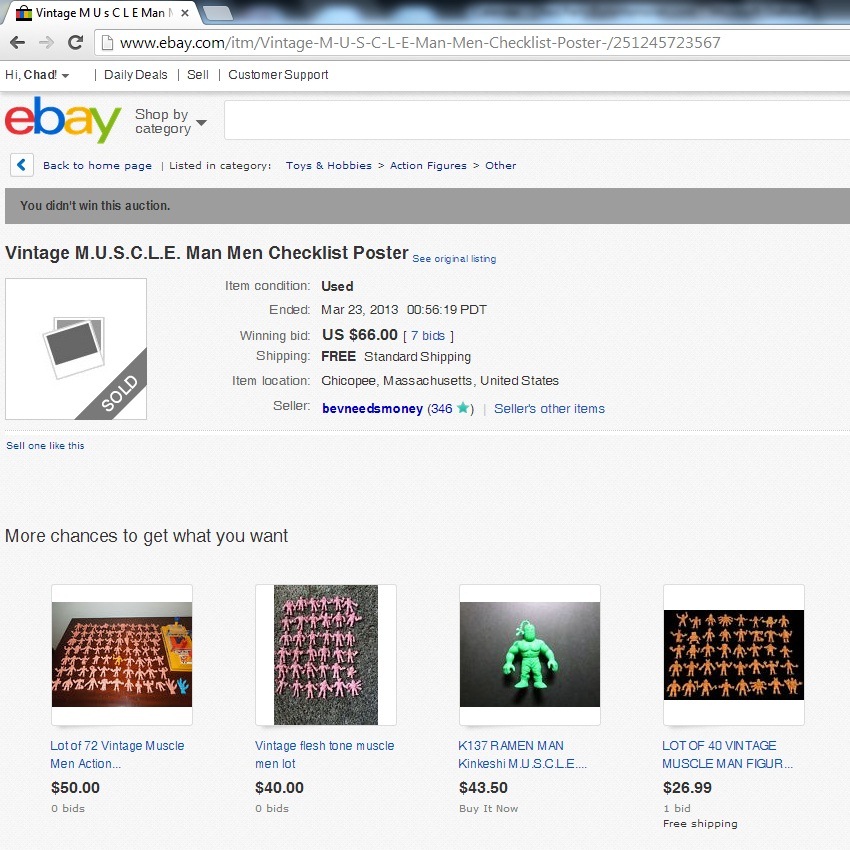 Auction Watch #126 Results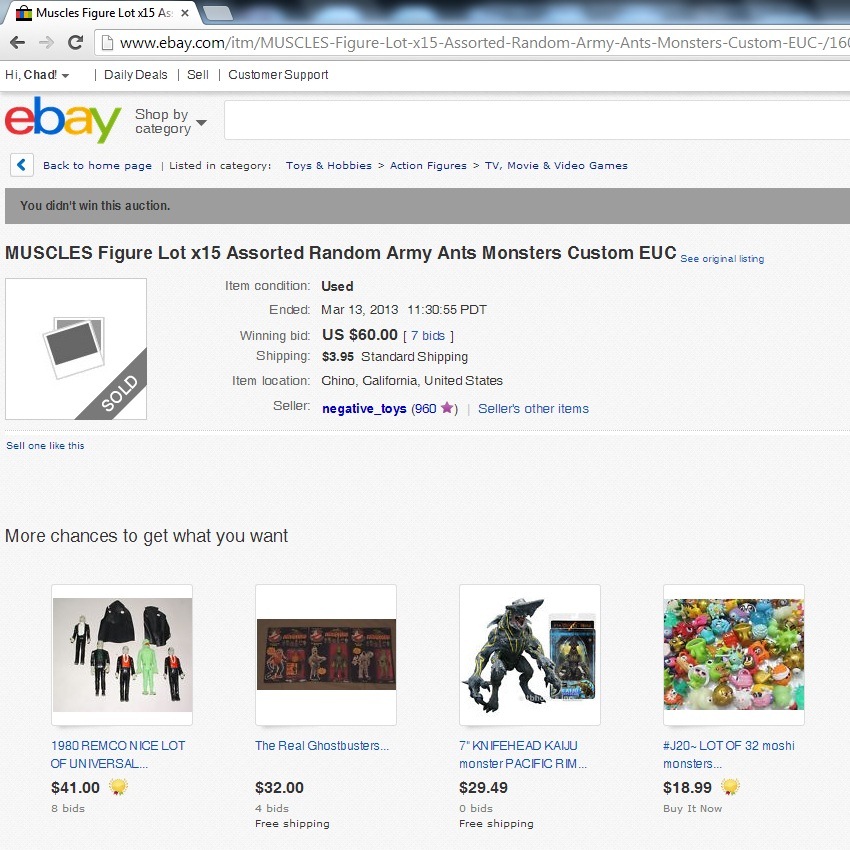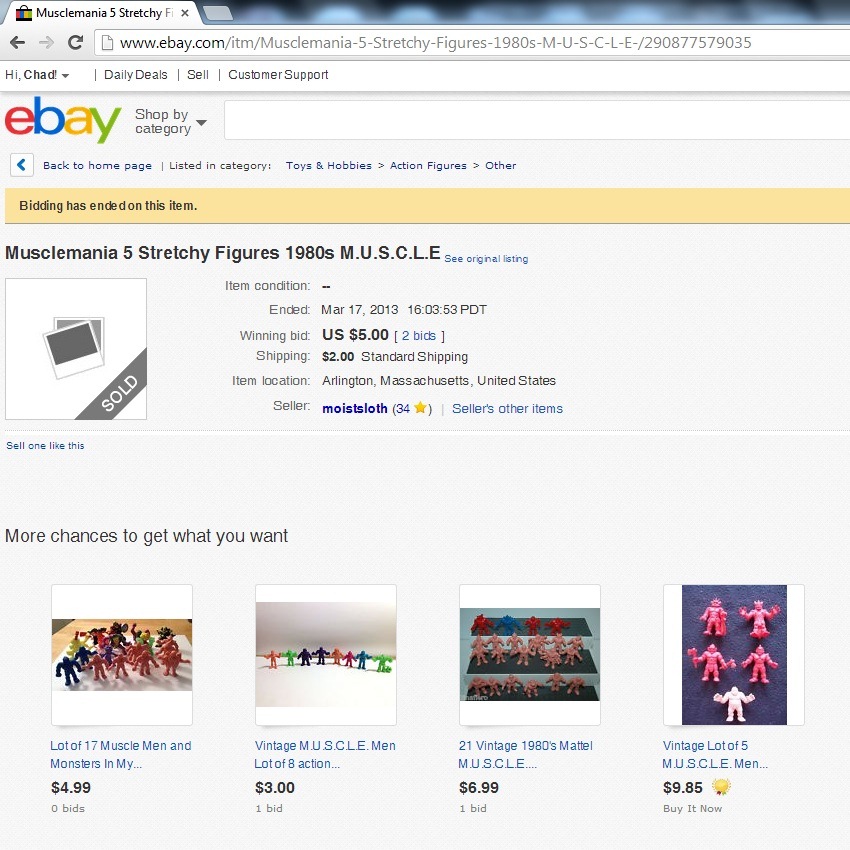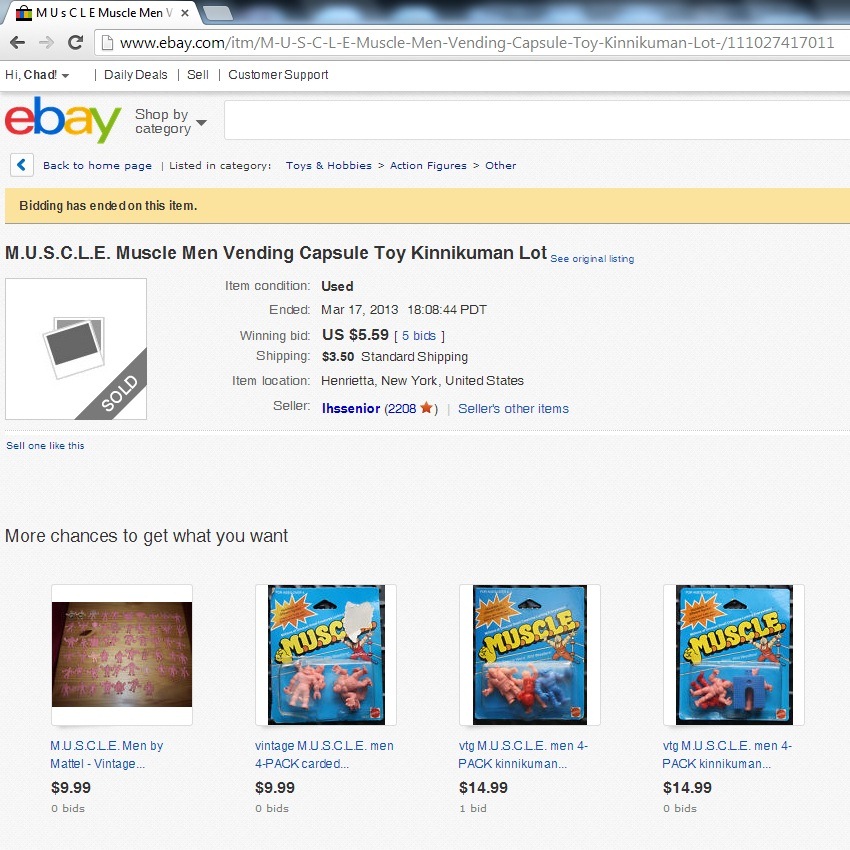 Auction Watch #125 Results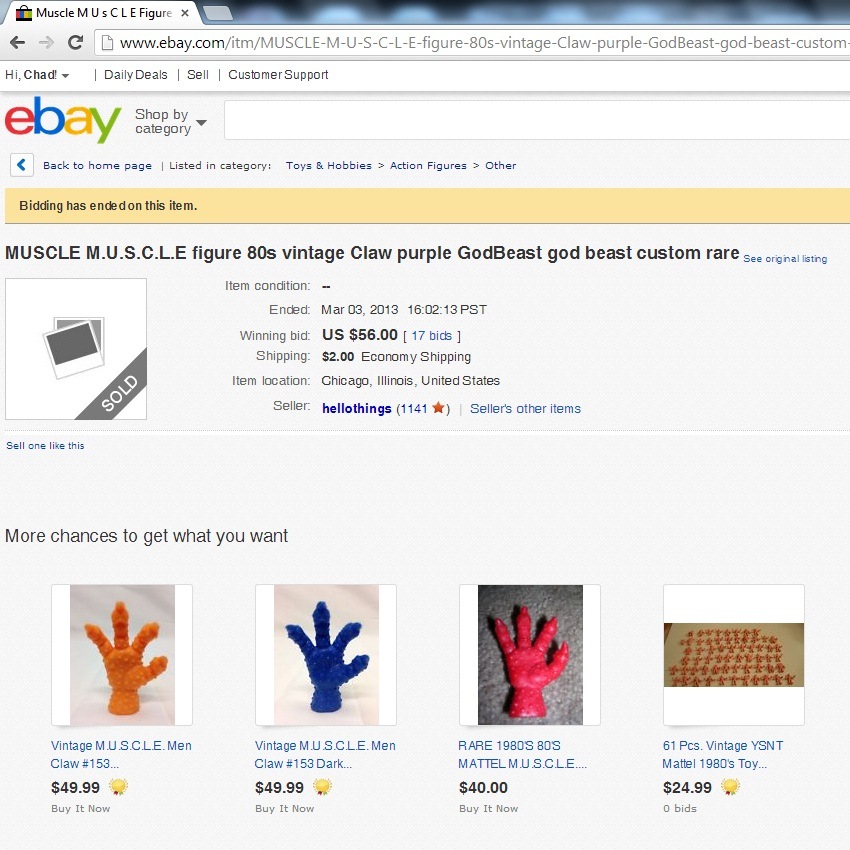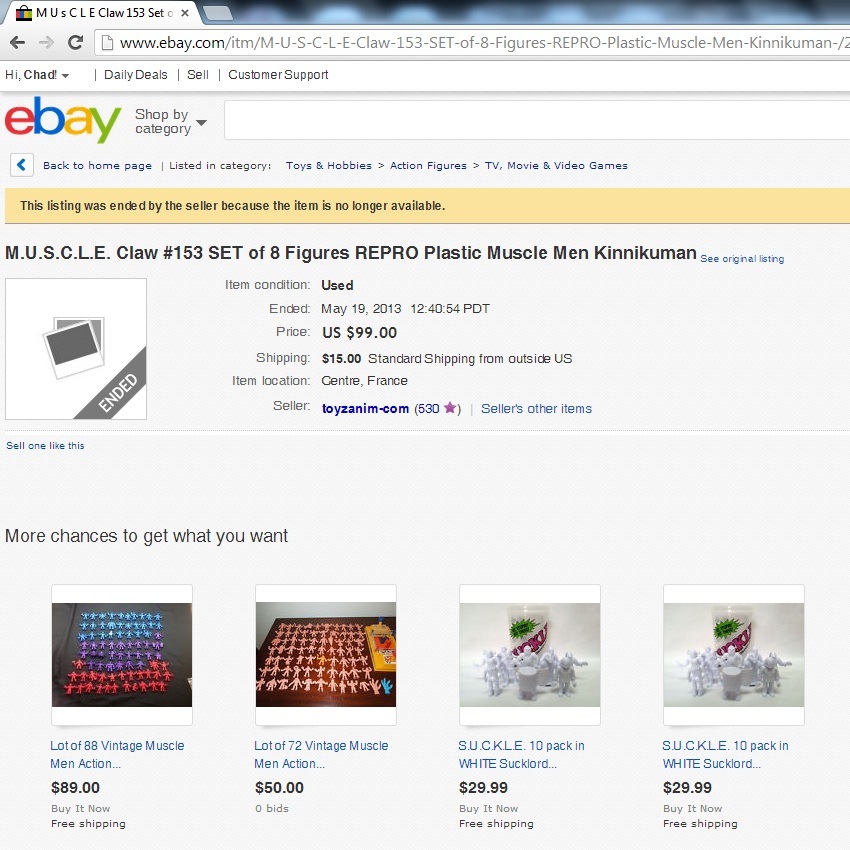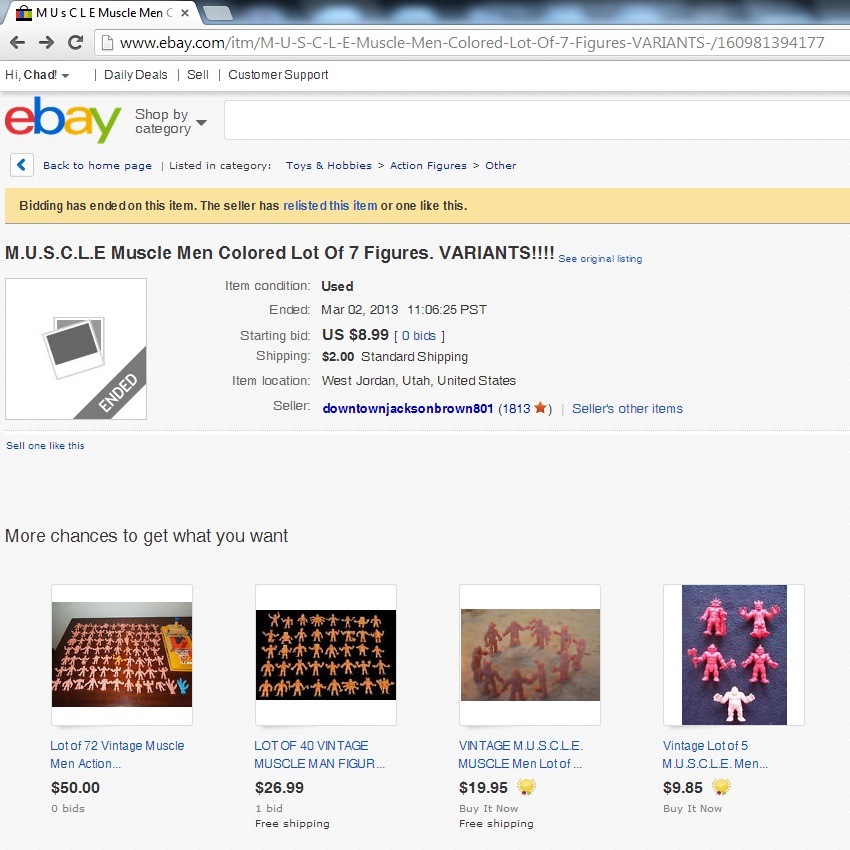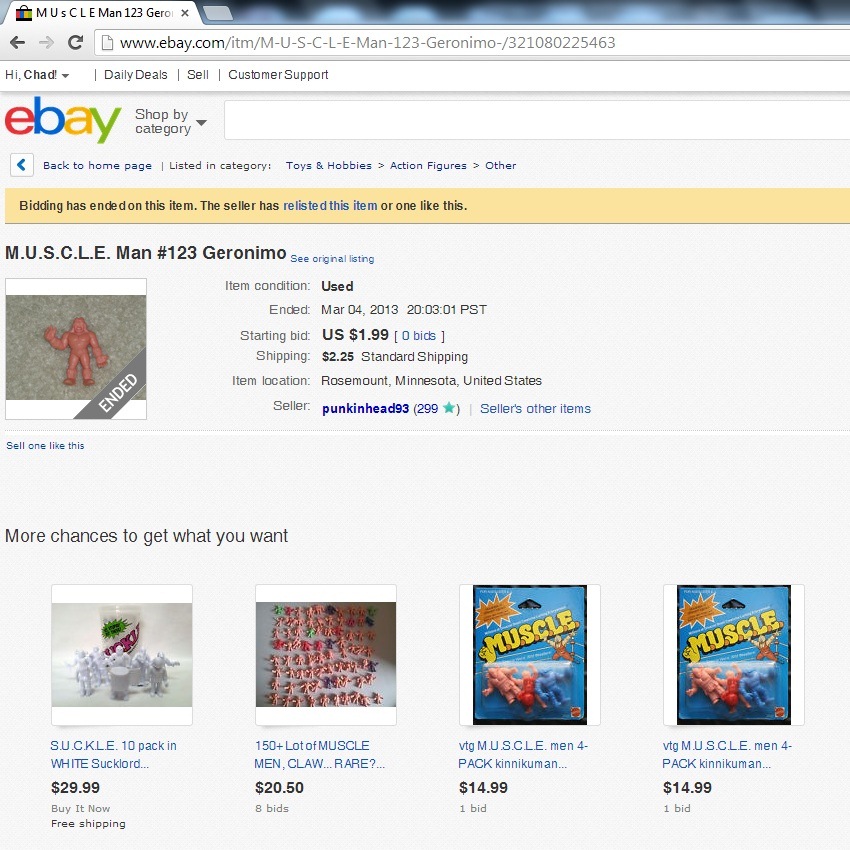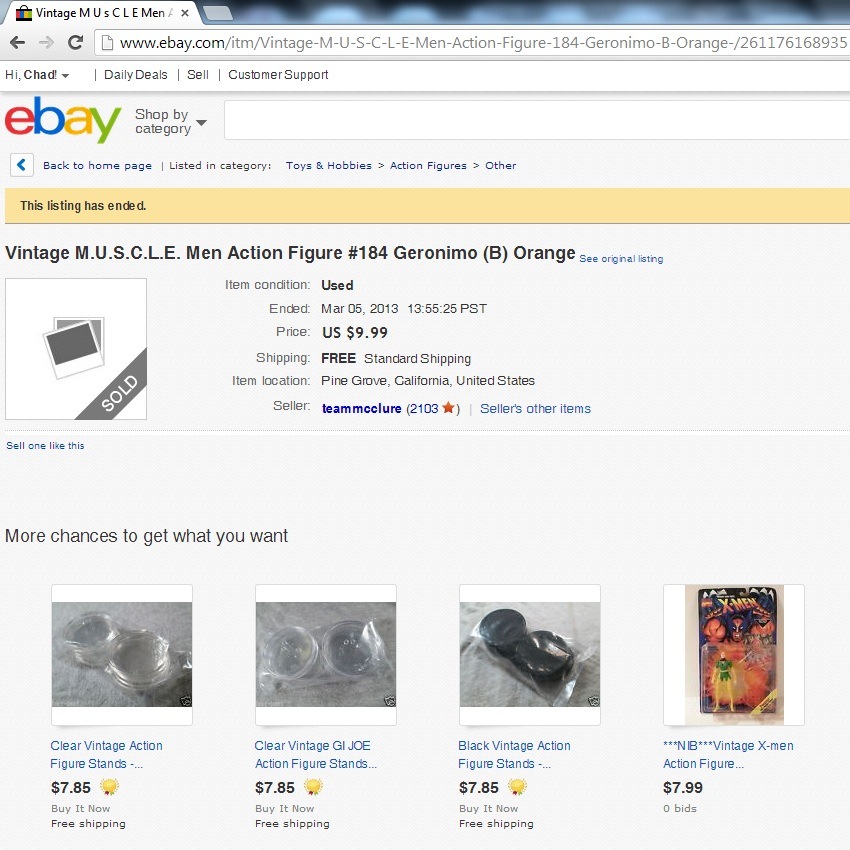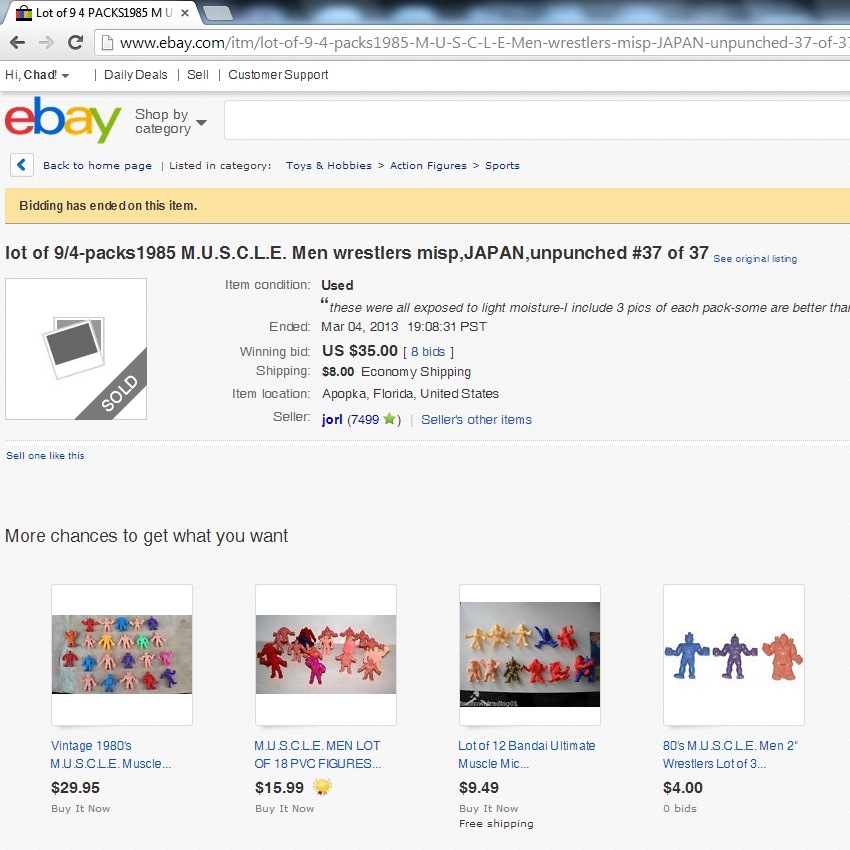 Auction Watch #120 Results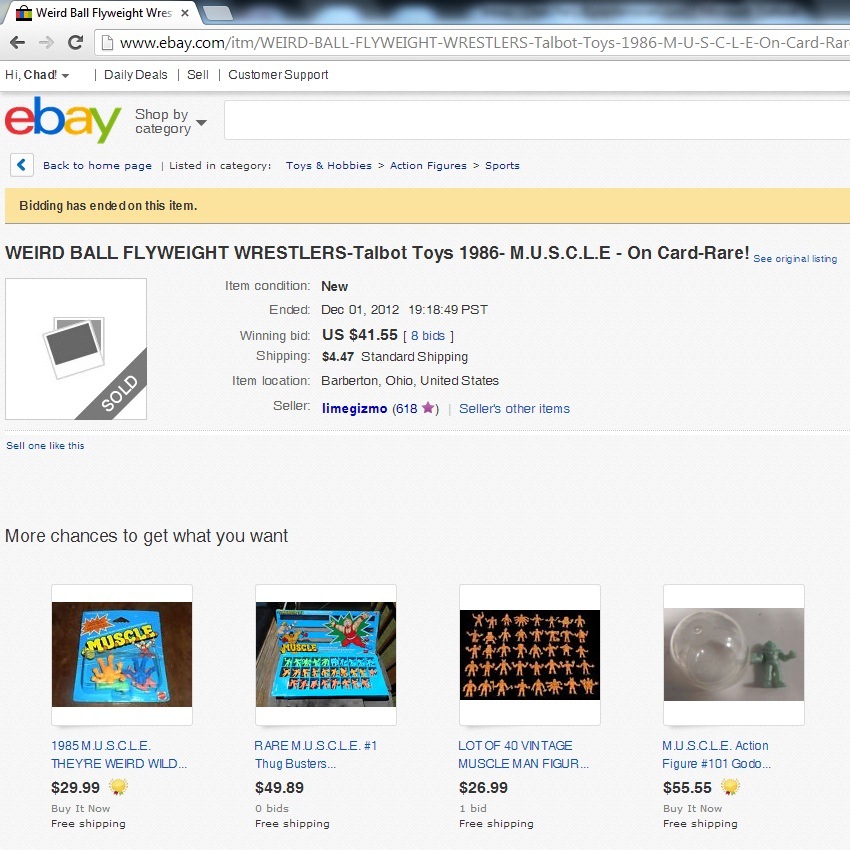 Auction Watch #117 Results