VINTAGE 1980'S M.U.S.C.L.E. MEN PURPLE ACTION FIGURE RARE MUSCLE MEN MATTEL
, is a Canadian auction for a Purple #99. The price tag is $12.99.
However, it isn't a Class A figure. It is a Class C figure; a perfectly average M.U.S.C.L.E. figure and, arguably, worth $0.75 to one dollar. On its own this auction is a silly overpriced auction. It is not on its own.
The second auction, VINTAGE 1980'S M.U.S.C.L.E. MEN PURPLE ACTION FIGURE RARE MUSCLE MEN MATTEL, is also from the same seller. Another Canadian auction, which often contain Class A figures, for a Purple figure. The #74 figure is priced at $79.99.
Again. It is NOT a Class A figure. Even though only two of the seller's auctions are spotlighted in Auction Watch this seller has several ridiculous single figure auctions. It is inconceivable to imagine how the seller settled on these prices.
Perhaps the seller was looking for irresponsible impulse buys from M.U.S.C.L.E. collectors that saw a "Canadian auction." M.U.S.C.L.E. collectors are a very informed group. A small, passionate group that always finds "the good stuff" and pays a fair price when they find it.
The third auction, M.U.S.C.L.E. Muscle Men Vintage Wresting Action Figures Lot of 65 Colors, is a perfect example of that behavior. This auction started at $39.99 for 65 figures. Not a super attractive opening bid ($0.62 per figure). But the small, passionate, and knowledgeable M.U.S.C.L.E. collectors identified the hidden gems. There are, at least (I may have missed some), 10 Class A figures in that lot. The figures are:
Magenta 43 and 44
Purple 29 and 40
Red 13, 24, 25, 48, 49, and 51
It is difficult to predict what will be the final price of that auction. The
M.U.S.C.L.E. Rule of Two (MRT)
will likely come into play. But it is the perfect example of selling desirable M.U.S.C.L.E. items, letting collectors find it, and getting a fair price.
The last auction combines all of the above absurdity into one auction. The final auction, SUPER RARE Dr. Bonbe Inside FACTORY SEALED M.U.S.C.L.E. 10-Pack Muscle Men NEW!, is a 10-pack that appears to have a Dr. Bombay. It is a desirable item with a laughable price tag. For longtime M.U.S.C.L.E. collectors the price tag is not the biggest concern. For longtime collectors the concern is the seller – Alex Forbes (arforbes).
Why does that matter? This should be a relatively simple auction. The greatest debate point should be the opening bid ($1,995.95) or the BIN ($2,599.95). Both of which are comically high. The MRT could drive the final price towards these numbers, but they would never reach that price. A major reason: trust.
Trust is important when you're dealing with expensive, unusual, and desirable M.U.S.C.L.E. items. This 10-pack certainly fits those criteria. But many longtime M.U.S.C.L.E. collectors do not trust Mr. Forbes.
Some of the more recent reasons collectors do not trust Mr. Forbes have been cited on UofM before (Example #1 and Example #2). There was also a screen capture of the things that got him banned from LittleRubberGuys.com.
It got me wondering. Is that still up-to-date? It isn't. If you want to see more reported exploits, then check out this thread at LRG (you may have to log-in to view).
In the interest of being completely up-to-date, I wondered if Alex's Tripod page still existed. It does. And surprisingly it has a LRG banner. When clicked it takes users to a page titled: The Facts About LRG Forums.
I was optimistic when I started reading it. Perhaps there would be something that might build a little more trust. I thought there might be some insight or explanation into over a decade of, minimally, odd behavior. However, the one statement was especially disappointing:
I left LRG nearly a decade ago.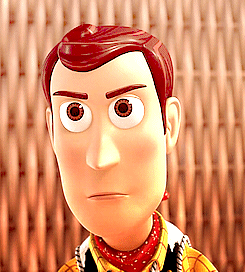 Right or wrong, he was banned from LRG in 2008. He did not leave. That does not build trust.
I could go down the rabbit hole of dissecting his write-up or posts from LRG. Ultimately it isn't worth it. Collecting M.U.S.C.L.E. figures simply isn't that important. Buyers trusting, or not trusting, Alex Forbes isn't important.
The important part is that overvaluing M.U.S.C.L.E. items (and Mr. Forbes has plenty of Class A and Non-Poster auctions) truly creates a bottleneck for M.U.S.C.L.E. collectors.
The vast majority of M.U.S.C.L.E. items are not toys that demand a premium price. The collector market is simply too small. I've shared my perspective on prices plenty of times. It doesn't need to be repeated.
I believe it benefits the M.U.S.C.L.E. community for auctions to start at $0.99. If you have something good, then the buyers will find it and pay a fair price. Of course, sellers do not care about M.U.S.C.L.E. collectors. And lots of M.U.S.C.L.E. collectors do not care about other M.U.S.C.L.E. collectors.
If you see yourself as a true M.U.S.C.L.E. collector, and a part of the M.U.S.C.L.E. community, then I would implore you to treat others like you care. Treat others better than you would want to be treated. Share information. Find a place to talk about your discoveries. Be transparent. Have fun. Cheer people on.
Life is hard and unfair. M.U.S.C.L.E. collecting should never be that way.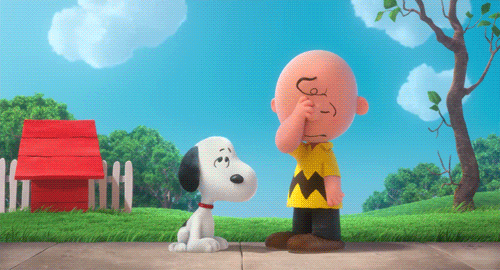 The first auction,