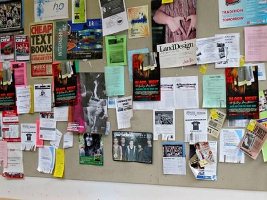 These four auctions were going to be the Auction Watch auctions this week:
1. Muscle men M.U.S.C.L.E. TGB custom Clawshine combo pack
2. Muscle men M.U.S.C.L.E. TGB custom purple Claw # 153
3. Muscle men M.U.S.C.L.E TGB custom Claw/ Coin combo pack
4. M.U.S.C.L.E. men figures Satan Cross w/o Weapons Flesh
Can you guess what the connective theme was going to be? And no, it wasn't that they were all customs. I'll give you a hint: selling personalized autographs.
And the reason there wasn't an Auction Watch? Exhaustion. I feel asleep writing it.
– Best 10-pack auction you will see for months – or ever again.
– This would be the opposite.
– I don't think weve seen "Big Roller" on eBay yet. This could go pretty high.
– "Transforming Sunshine" is one of the best M.U.S.C.L.E. customs – period.
– It wouldn't be an Epilogue without this over priced gem.
– I love Eric's custom Claw. It seems extra creepy in Flesh.
– It's a little early to think Advent calendars, but this is a pretty damn cool one.
– Lil' Veers had this one last year.
– And this one two years ago.
– Why are 117 dirty Flesh figures already at $42?
– Nice lot of 98 figures. I bet it would sell for more if he had 100.
– Even free shipping can't help a shitty auction. "Rare!"
– Cool lot, but I bet those Battle Beasts drive the price through the roof.
– Is over paying for #153 the new cool thing to do? Like planking?
– "Look at me plank!"
– "$25.10 – it's perfect. It's the perfect price."
– The seller litlman144 has 5 pretty nice lots.
– Understatement of the year, "3 ARE DAMAGED PRETTY BAD" Maybe he forgot the 2?
– The same seller forgot to add 40 are damaged with this auction.
– Class A #104 – I would have had free shipping. I think that would make it a perfect auction.
– I don't think this figure has enough "heat" for a Reserve Price.
– Both prices for this Flesh #153 are perfect for stupid buyers.
– Nice lot of 80 Color figures – with free shipping!
– Good opening price and shipping on 200 figures.
– A fun, carded example of counterfeit figures. Still a good price too.
– Wow. I think it is more amazing than anything.
– Great write-up about norms/etiquette. I think about M.U.S.C.L.E. collecting evey time I see something like this.
– I'm embarrassed to admit how cute I think this is.
– I'm embarrassed in a different way when I say how cool I think this is.
– This is really just a reminder for me to buy this.
I might be alone on finding this picture hilarious. While the picture is good, what really makes me laugh is the unseen. I wish I could have been a fly on the wall as the writers discussed the best way to communicate their idea. I've convinced myself that, at some point, someone said, "That's just wrong. And it's scaring the shit out of kids."

Normally I wait until the end of the week to select a video. I figure, "Hey, there could always be something more amazing the next day." That wasn't the case this week. I knew this week's video as soon as I saw it. Scary, sad, amazing, heart-breaking – words just seem to fail when you watch it.

And just to balance things out: