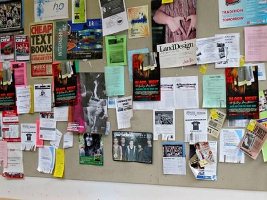 I had high hopes for 2012. I thought every day I would be a little more positive. The very first auction I clicked on made me realize a new calendar doesn't change anything. Why did I have to find the Asshole of the Week on the very first auction I looked at? I hate these types of auctions. They reek of smarmy, unscrupulous sellers trying to capitalize on excited, opportunistic buyers. Congratulations to chasewild.333! You're the first Asshole of the Week for 2012.
– I love a warped figure, but my offer would be $0.50 (ok, $1 – tops!).
– The BIN is ok, but I'd make an offer of $20.
– This guy wasted his time and money by having a reserve.
– Even with a $199 opening bid this lot might sell…if you could see what you were buying.
– These M.U.S.C.L.E. figures will likely never find a good home.
– $30 BIN for 16 Flesh figures?
– Good lot, too bad the starting bid sucks.
– Nice Flesh 10-pack. Wonder how high it will go?
– FLESH #153!!! Bidding war time!
– Anyone need an over-priced, fair condition #153? No?
– When I see M.U.S.C.L.E. figures on paper towel it makes me oddly nervous.
– I don't think the shitty ring hurts this auction at all (honestly).
– 125 Flesh figures are always worth a look.
– I was going to bid, but I don't want to collect and display these figures.
– Awful price, but one M.U.S.C.L.E. faced some rough (but fun) playtime.
– 42 mixed figures. Not bad.
– Terrible price, but I love the ugly silver Kinnikuman bootleg.
– The opening bid price feels more like a final price for this lot.
– Lot of 57 figures. I wish the shipping was lower.
Even in the not-too-distant past I was thankful that Tim Burton never got to make his Superman movie. Everything I have ever seen and heard made me think it would have been the ultimate insult to the iconic hero Superman. However, this most recent grouping of pre-production art and video has changed my tune.
I still don't think it would have good, but it might have been what Superman needed. The pedestal status of Superman has halted his evolution. I feel like Burton's Superman would have given Superman the general public renaissance he seems to need.

If you have little kids, then you've probably see at least a few seconds of Pingu. I know that I've seen more than I'll ever need. However, this was the best 2:32 of Pingu ever! It's a brilliant pairing of Pingu and John Carpenter's The Thing. I loved it. Even if you've never seen Pingu (and you love The Thing as much as I do), then you'll love this video!