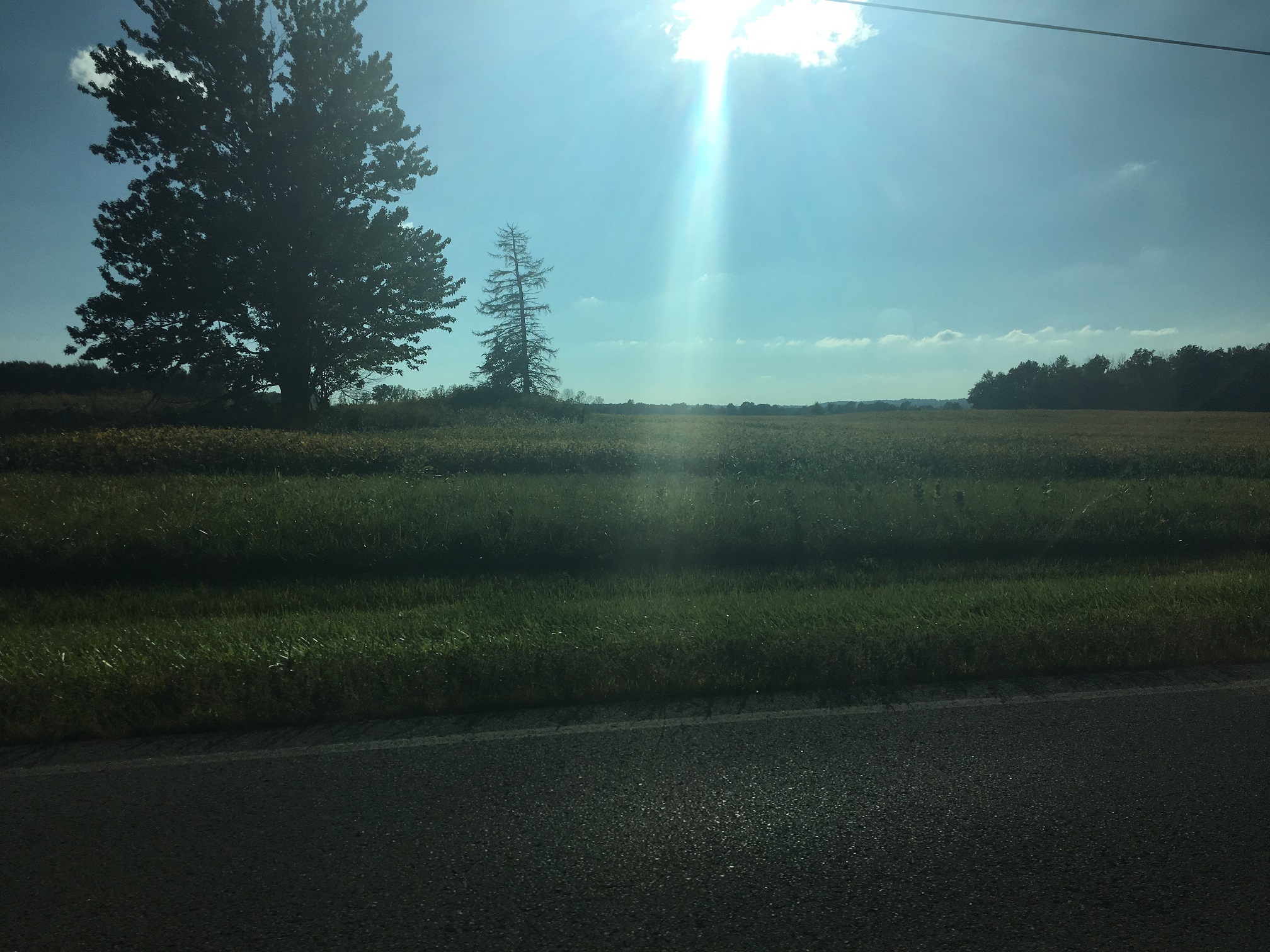 Posts haven't been as daily as I would like the last two weeks. I could say something like, "Where does the time go?" That would be completely disingenuous. I know exactly where the time went. I've been busy. I've been travelling. And three times I sat down to write but I didn't want to do it.
The first time was on the evening of September 13th. I was starting an Epilogue. The work didn't kill me that day – it was the driving. I snapped a picture to show my family what I had looked at almost the entire drive. The picture makes it look kind of pretty. But what if I made you stare at that picture for almost six hours?
I finally got to my hotel. I opened my computer and instantly thought, "Nope." My mind and body had just enough energy left to have dinner (at a shitty restaurant) and go to bed.
The second time was Monday the 17th. I was going to write an new Auction Watch. I checked to see the sale prices of the auctions. I had some opinions. Then I started searching eBay. Have you ever eaten something or smelled something that stopped you dead in your tracks? All at once your body screams, "No. Stop. Does not compute." That happened to me as I was looking at eBay. I don't know why I had such a negative reaction. The computer was closed and I was done.
The third, and final, time was the next day. I was going to finish that damn Auction Watch. However something unexpected happened. My workday went great and even wrapped up a little early. I was feeling pretty good. Rarely when I travel for work do I have the time or energy to do something fun. I decided I need to take advantage of this situation.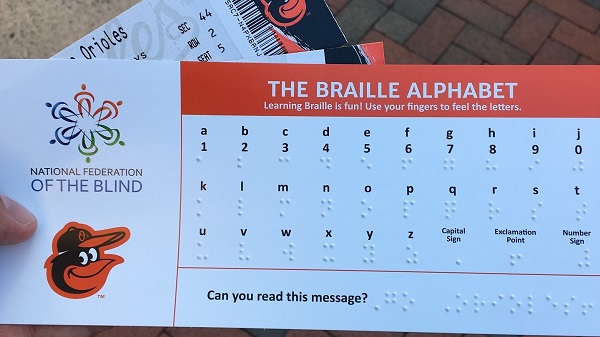 The Orioles were having a special Braille night and I decided to splurge on tickets. I hadn't been to Camden Yards since it opened 26 years ago. It held up to my memories. It is a beautiful park.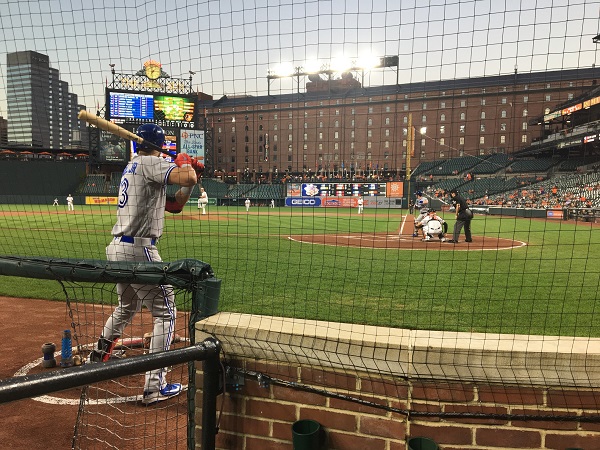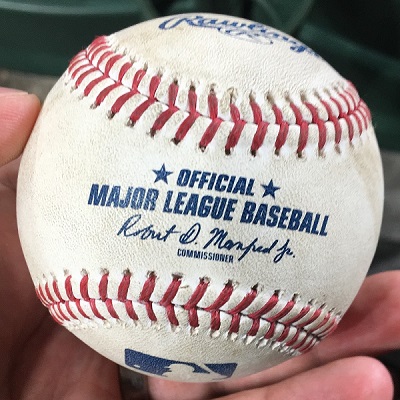 My seat was awesome. Sure it was two garbage teams, but it was fun. I was lucky enough to see this hot mess of a play unfold right in front of me.
I also got my first MLB game ball. And no, I didn't take it away from a kid. There weren't any kids around.
Once I got a baseball from batting practice when I was a kid at old Tiger Stadium. But it always carried an asterisk in my mind. It wasn't really a game ball.
The first two writing failures are regrettable, but not the last one. I definitely made the right choice.
Let's take a look at eBay.
– SC starting at $15.
– Not an asshole, just a shitty listing.
– I guess this is a good listing.
– Check out this Class B Salmon figure.
– WOW! A lot starting at $0.99.
– Nice lot with some MUSCLEMANIA.
– Pretty decent lot.
– Whoa, fuck me. Look at those ruined SC's!
– I don't think this person knows the meaning of parody.
– Three of the exact same lot? Weird.
– Is that super faded or a bootleg?
– That poor trapped FLAF.
– Someone visited the site.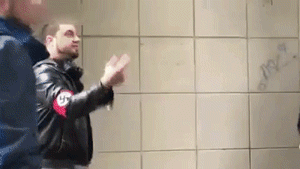 When I originally saw this story I smiled. Seeing a idiot knocked out cold brings an amazing amount of satisfaction. I was going to attempt to make a M.U.S.C.L.E. connection, but sometimes things are just perfect.
Although, it does serve as an easy transition to the AOTW Fatal-Four Way.
The previous two winners are very strong. When I start putting these contests together I worry, just a little bit, that I won't have four new worthy combatants. I don't know why I worry. M.U.S.C.L.E. sellers never fail to disappoint.
Occasionally I do double-check to make sure I'm not repeating combatants. I don't think I've done it, and
that
is amazing to me.
This week single figure listings were really jumping out at me. Many of these listings were so outrageous that I kept thinking they were jokes.
The AOTW #1 earned his spot for listing a Flesh #136 for $10.95. That's only 2,090% more than the figure is worth.
The AOTW #2 frustrated me. Was it the price (4,474% overpriced)? Was it the Purple figure that was labeled Red? Was it having the wrong figure number?
The AOTW #3 listed a #162 Flesh figure with a $15.48 BIN. Compared to the other AOTW's, being 2,996% overpriced is a steal!
Finally we have our AOTW #4. This dope has several three figure $99 BIN listings, but this one has a #2 with his horns cut off. Wow.
Cast your vote and crown this week's AOTW Fatal-Four Way winner. Here are the four combatants:
| | | |
| --- | --- | --- |
| | vs. | |
Remember to cast your vote and crown this week's AOTW Fatal-Four Way winner:
[poll id="41″]
Will the winner from this week have the resilience to win this week and then win the Battle of the Champions?
Could this week's winner eventually take on the previous Battle of the Champions winners? They could.