A few day's later, and I think the poll results are digging further into my brain. I find myself thinking about them more than I want. I've left the polling open because I didn't see the point in closing it.
| | |
| --- | --- |
| [poll id="37″] | [poll id="38″] |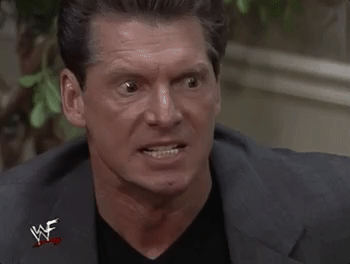 When I look at those numbers my first reaction is to discredit them.
"Are you pompous enough to think every M.U.S.C.L.E. collector or Master Set collector reads this site?!?!"
Absolutely not. I bet most M.U.S.C.L.E. collectors don't even know about this site. However, I bet most Master Set collectors are, at least, aware of this website. Of course, that doesn't mean they voted.
If I look at the data, then suggesting that there are 25 Master Set collectors doesn't seem too incendiary. A little more or a little less than what the readers believe to exist. Let's pretend I'm missing a large swath of collectors. Quadrupling the number seems, fairly, reasonable if we're missing many Master Set collectors – creating 100 Master Set collectors.
But that number seems 100% wrong. It has zero face-validity in my opinion.
The $4.25 Class A LB #145 had two bidders. The $51 Class A Purple #2 had five bidders. The $271.51 lot with Purple #15 and Red #135 had eight bidders. And the last time we saw some lots with several Class A figures there were, respectively, six bidders and 12 bidders.
Does that seem like a huge population to you?
Since I started doing the SUS it's been interesting to look back at some of my opinions. Five years from now I think I'm going to be glad I predicted the end of macro-Class A madness. My heart, and brain, really believe it to be true. I think we're going to see most Class A prices continue to trend downwards.
I also think micro-Class A madness is going to end sooner than I expect. If it took about five years for macro- to end, then I think it will take less time for micro- to end. Maybe five years from now absurd M.U.S.C.L.E. prices will be gone?
In the immediate, that's not the case.
– Has this guy been an AOTW already?
– I wish this was starting much lower.
– "The figure does have a bit of damage on his foot…" That's a little understated.
– His foot is fine.
– His too on this "Ultra Rare" figure.
– I wish this was an easy AOTW nominee. Now it's just white noise.
– The Purple #208 will sell this lot. 😉
– Too bad this lot doesn't have a #208.
– Thought it was Salmon for just a second.
– It's DB. Don't get your hopes up.
– Not too bad.
Speaking of bad, there's no shortage of bad when wee look at our AOTW tournament.
The
AOTW #4
from last week made their face-off look easy. They shut out the competition. Impressive. Their total domination of the competition was a shock to me. The winner of this week will battle the previous three winners for a chance to be the Battle of the Champions winner. As I look at the potential candidates to be Winner #3 I'm shocked to admit I think they stand a chance of winning it all.
Before I start looking too far into the future, who will earn the right to battle these previous three champions? Let's take a look.
Cast your vote and crown this week's AOTW Fatal-Four Way winner. Here are the four combatants:
| | | |
| --- | --- | --- |
| | vs. | |
Remember to cast your vote and crown this week's AOTW Fatal-Four Way winner:
[poll id="42″]
This website has rarely, if ever, been political. Sharing the video below has nothing to do with politics.
For me, I instantly thought of M.U.S.C.L.E. collectors. I thought of every M.U.S.C.L.E. collector that ever said, "Alex has always been cool to me. He's never scammed me."
I never understood how people could say something so stupid. Whether it's Supreme Court nominees or little plastic toys people can be disappointingly selfish. The most disappointing part is that these same people never see it that way. They rationalize their greed or destructive behavior as necessary – or worse, as the right thing to do.
M.U.S.C.L.E. figures are silly little toys from decades ago. They tap into some positive-nostalgia from our youth. I don't think buying and selling the figures taps that nostalgia – not really. That fun wave of nostalgia comes when you are having fun. Taking pictures of the figures. Painting the figures. Talking about the figures.
"But I feel that when I buy a figure I need!"
I believe it's the most fleeting feeling. It feels good and we can start to chase it, but it's fleeting. I know. I've felt that feeling too. When the Magenta #161 was opened I was super excited. But I haven't talked about the figure sense that day. However, I've told the story dozens of times. That's what really taps into the happy memory; the positive-nostalgia.
Don't like the above ending?
That's why I included the kittens boxing ending too! Enjoy.