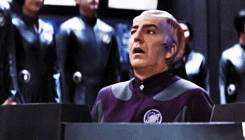 Thank god I posted something five years ago. But do you know what makes me crazy? Dead links. The video link is dead in the Epilogue. There's a dead picture link. I don't mind the eBay links not working; I understand those are temporary.
I went through a period of trying to link everything to its original source. I'm done with that. Five years later it seems like most links are dead. It's nothing short of a miracle that this site is still around after five years. But it does frustrate me when I look at old posts and there are missing pictures and videos.
The OMFG mentions bother me too. That scab was picked a little bit more over Thanksgiving weekend. I found some old stock. It was enough that I need to sell it. Ugh. I don't want to do it. Maybe I just list the entire box?
Speaking of selling things, I liked taking a look at AW #120. Does anyone remember the story on the Drunken Master? I don't.
And, sadly, I only have the price of the Weird Ball Wrestlers. I'm curious about that poster and Class A figures. I can't imagine the Class A's sold for very much money. As for the poster – damn, I should have bid on that one.