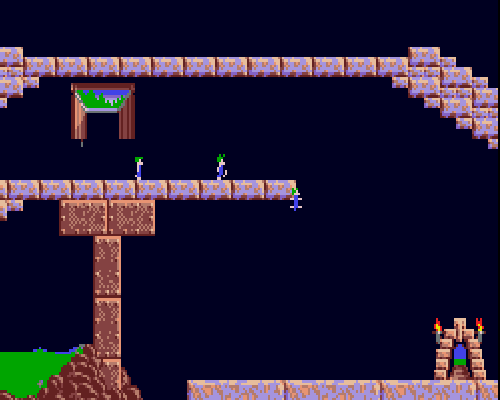 I don't understand peoples' obsession connection with celebrity. I was surprised to see Robin Williams had killed himself, but I didn't care. Sure I felt bad for his family and kids, but in the same way I do when I hear about a neighbor's relative dying or a professional acquaintance's distant cousin dying.
When I saw people on Facebook and Twitter reacting it seemed like they had a personal relationship with Robin Williams. They were giving him credit for the life lessons in his movies – which were not written by him, but written by other people. If Dead Poets Society had such a profound effect on you, then you should be thanking Tom Schulman. He was the writer.
I understand the movies and things were the connection for many people to Robin Williams. I'm not totally naive. But celebrity obsession, worship, and imagined connection mystifies me. Probably the only two people in the world that are happy about Robin Williams's death are Jay Nixon and Thomas Jackson.
– I can finally tell my boys I found the perfect beach for them.
– Week 3: The "Japan Go Bots" stands proud with its $40 price tag and $65 BIN. How long will this continue? Free the MUSCLEMANIA 11!
– I would argue, in that condition, it isn't worth $59.99. But what is a MINT, unused ring worth? $30?
– Makes selling this at $49.99 pretty tough.
– Makes this lot look like a gem. But it is.
– "come with original pale…." Ugh. I don't want to be on this planet.
– "This item was acquired directly from a collection closely associated with Hasbro. It has never been offered for sale before and is being offered here for the first time." Ummm…
– $19.99 BIN – Guess the item.
– Even starting at $0.99 – this sucks.
– Six tries and he couldn't get a good picture.
– I wish this lot had been an auction, but I figure someone will bite at $29.
– I wouldn't buy this at any price (don't need it), but I do like picture of a 50/50 28-pack.
– Our friend John has a bunch of interesting auctions right now. This is only one of them.
– Great mixed lot – mainly UM and GI Joe.
– My brain turns most Purple #228's into Dark Blue #228's.
– I assume the "Warp" is selling this lot.
– $3.60 per figure and $30 for shipping. Awesome. Said no person ever.
– Need a Color 4-pack? This is a nice option.
– This guy is a terrible option for 4-Packs.
– At $25 I would have bought it. At $29.99 I can hold off. Weird.
– I know it's early, but this could go on to be the best website ever.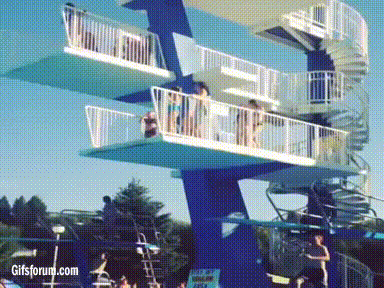 I learned a lot of hard lessons. I learned some of those lessons because I was unlucky.
I took my youngest to the pool and he loved the diving board. He kept getting more and more cocky with each dive. He decided to "jump" off backwards and nearly missed the board with his face. It freaked me out a bit.
But the funny thing about kids – they're stupid. I told him why he needed to be careful. He gave me that look that said, "What the fuck are you talking about old man? You're ruining my fun. Just be cool."
He's probably right, but I'm totally showing them this gif. Go big or go home boys.
I don't talk about sports too much on the site.
After I wrote that sentence I need to fact check. I wondered how many times I could find. I found four: one, two, three, four. If you can find more – I'll be impressed.
Anyways, Joe Nathan got pissed at Tigers fans last night. Some people are upset that he made an "obscene gesture." I think those people are a bit oversensitive.
I'm more upset that at a reported $10 million dollars a year he hasn't played better for the Tigers. And I'm not saying that based on recent poor play, nor the games I've watched and sweated through when he came in. Just take a look at some basic Closer stats. He has the highest ERA at 5.11 He has the most blown saves. And the third lowest save percentage.
But here's why I really like to talk about these things. It's easy to be "professional" and polite and nice when things are going well. But when things start to get "rocky" you get to see peoples' true colors come out.
Sports are an easy example, but I really notice it in collecting – and not just M.U.S.C.L.E. collecting. Collectors like to purport how a situation should be handled and what is "right" or "wrong." But forget it when they actually want something. The gloves come off and we see true colors.
It's easy to be polite and nice when things are going well, but much harder to do under pressure and stress. That's why I like being open and honest – being myself. Some people might call me an asshole, but I never have to be fake. You always know my honest opinion.
Even if it's that I don't really care about Robin Williams's death.
That feels like too much of a downer to end on.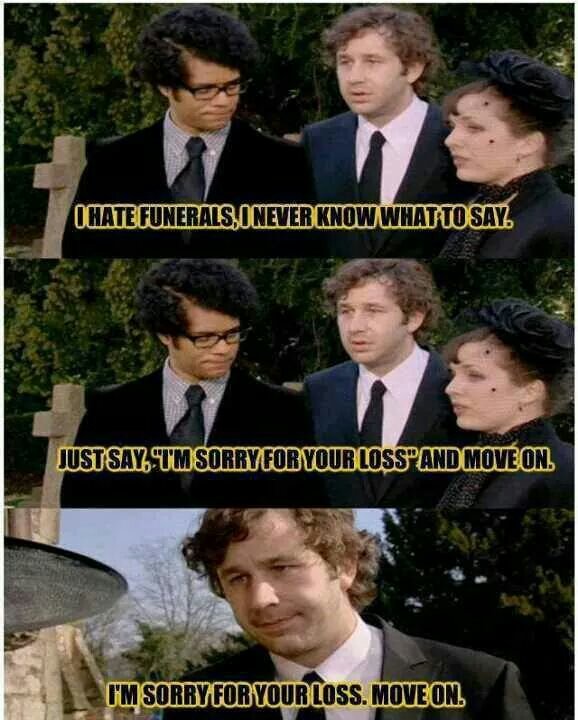 There. That seem right.